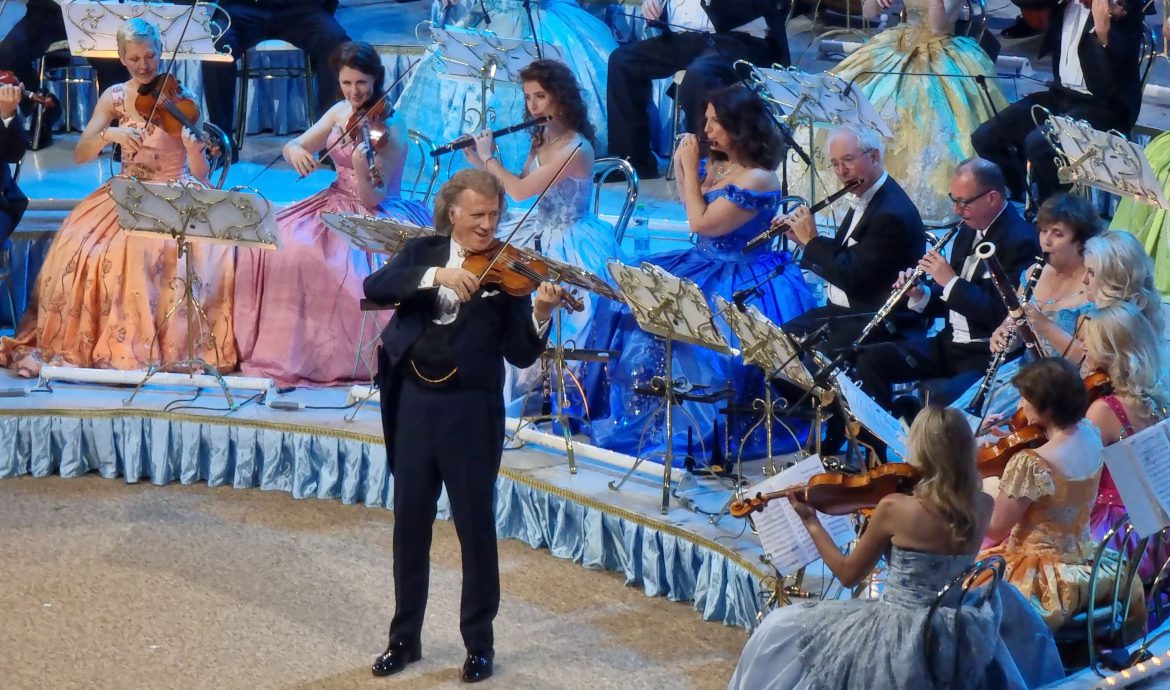 André Rieu made his return to Israel after 3 long years to enjoy live music again. The Dutch violist and conductor played the Menora Mivtachim Arena in Tel Aviv for 3 nights. I know what you are thinking: it is a bit different from rock concerts. But I love myself some classical music from time to time. So we visited night one of his small residency. 

ANDRÉ RIEU AND HIS ORCHESTRA
The Dutch violist and conductor has been well known around the world for being the King of the Waltz. Having sold over 40 million CD's and DVD's the artist outsells most modern artists like Rihanna and sells out arenas worldwide.
Brining classical music to the masses with his 60 people strong Johann Strauss Orchestra. With musicians from 14 countries, including highly talented soloists with three male tenors and three female sopranos, it is truly an international affair.
All the musicians are dressed in frock coats or antique long gowns, are contributing into giving the show a magical experience. The group founded by André Rieu over 30 years has entertained crowds around the world, and this time it was a 10,000 strong audience in Tel Aviv it's turn.
In true Dutch fashion, the show started on time, with the maestro and orchestra parading through the crowd to make their way to the stage.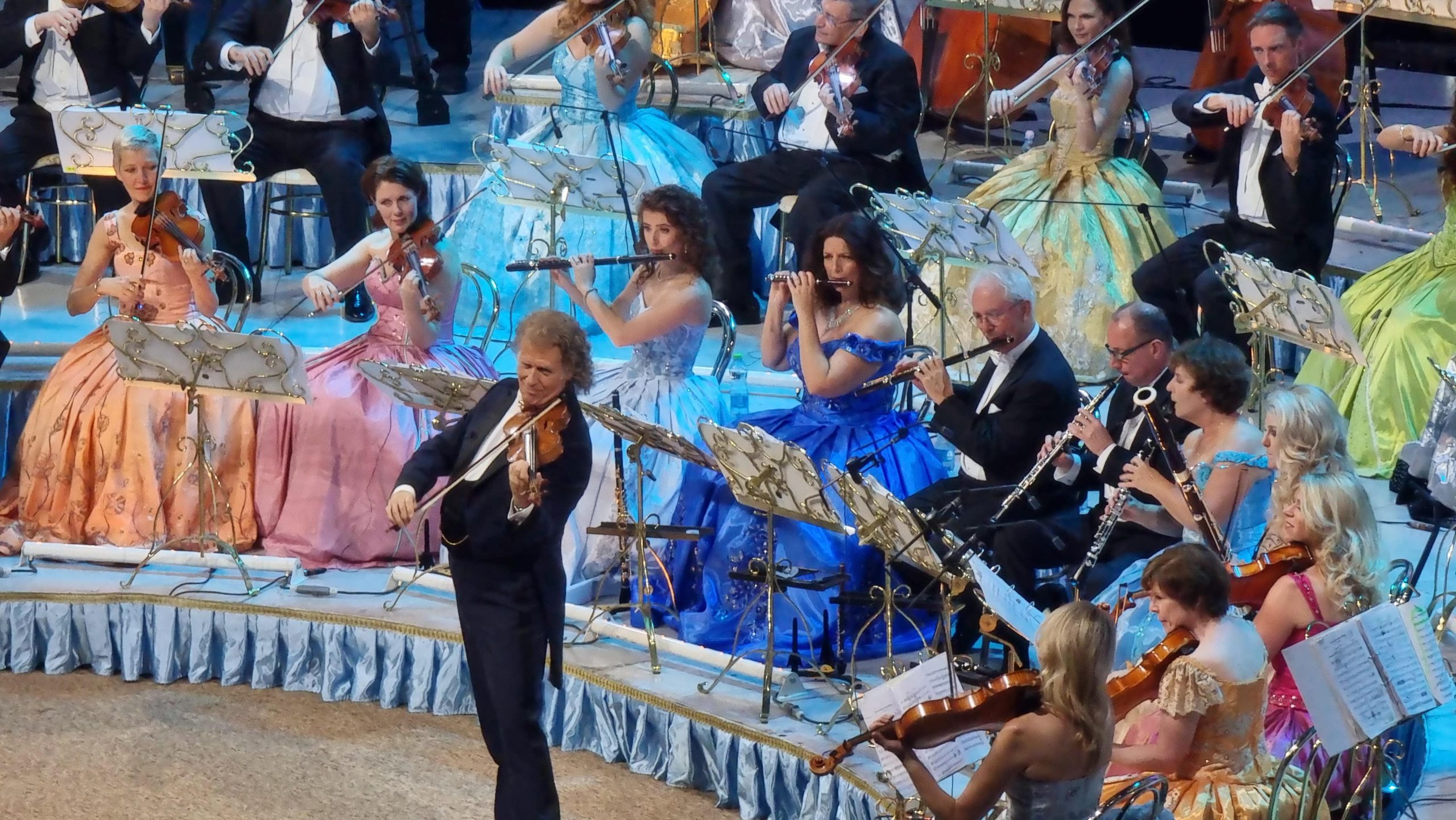 A MAGNIFICENT NIGHT OUT
André Rieu together with his orchestra proved tonight that the classical music is still as powerful as the day it was written. The crowd was singing and clapping along throughout. It gave a great atmosphere as we heard all the classics. The night even included some Israeli music, which was very well received by the crowd.
Music unites people, and André Rieu is more than aware of that. Throughout the show he mentioned that music is a symbol of bringing people together as the universal language that unites people across the world. He also told stories of letters he received of fans telling how music is such an important healing factor.
Personally, I had a blast. André Rieu and Johann Strauss Orchestra rocked Tel Aviv in a great show. The classical music was brought to life by a highly talented orchestra and singers. The Dutch violinist created a show that wasn't only about music, but also about jokes and stories. At the end of the night, all I was thinking about was debating if I should see another show. In the end, I opted to wait till the next time he would come to Israel. Let's hope that is sooner, rather than later.
Read more reviews here!