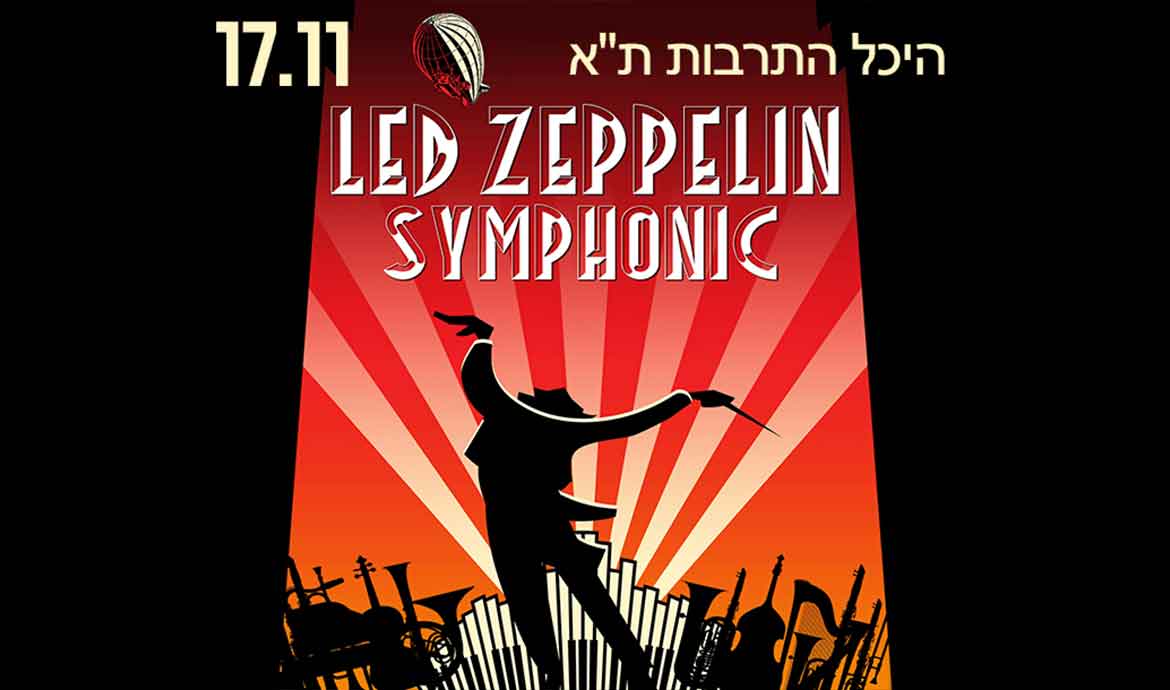 Led Zeppelin Symphonic brought an incredibly orchestrated tribute to one of the greatest rock bands in the world. Live in Tel Aviv, the artists went above and beyond to bring a high energy performance. It truly did justice to the original.
LED ZEPPELIN SYMPHONIC
In a sold-out Charles Bronfman Auditorium, arguable, one of the best tribute acts to Led Zeppelin performed an incredible set of all the Led Zeppelin classics. Singing duties were trusted and delivered by Peter Eldridge, Mollie Marriott and Jesse Smith. They were backed by a full rock band that featured great guitar playing by Andy G Jones.
As the name suggests, there is a symphonic element in the show. British conductor Richard Sidwell worked together with the Raanana Symphonette Orchestra to deliver a beautiful orchestrated night. Combine the harmonies of violins and the full orchestra with a proper rock band that laid down all the incredible guitar riffs, and you got the ingredients of a great night out.
It wouldn't come as a surprise that it turned out to be a great night. From the second the lights went out, we stepped into the world of Zeppelin. Hearing the songs that have become cult classics in all these layers was a spectacle. The set list had all the hits and deep cuts, giving the night so much more than just the best off live performance. Black Dog brought the first half of the show to a fitting end. With Eldridge, Marriott and Smith sharing vocals, it sounded killer.
MORE THAN JUST A TRIBUTE
After a small break, in which all the hard rocking audience had a chance to smear their vocal cords, it was time to keep the Zeppelin train going. The raw vocals and heavy riffs made it almost sound like it was Robert Plant and Jimmy Page on stage.
By the encore, people forgot that it was originally a seating concert. Thankfully they did, as it just added that extra rock n roll flair to it. A great night ended with the obvious classics: Stairway to Heaven, Rock and Roll and Whole Lotta Love. The mixture of the 3 different singers really gave a lot of dimension to the songs.
Led Zeppelin Symphonic delivered an incredible performance. They sounded as a group incredible, and as said before the voices of the three singers were amazing. I had a blast singing a long all the Led Zeppelin classics and can't recommend enough to catch a show of these artists. They are so much more than just a tribute!
Read more reviews here!