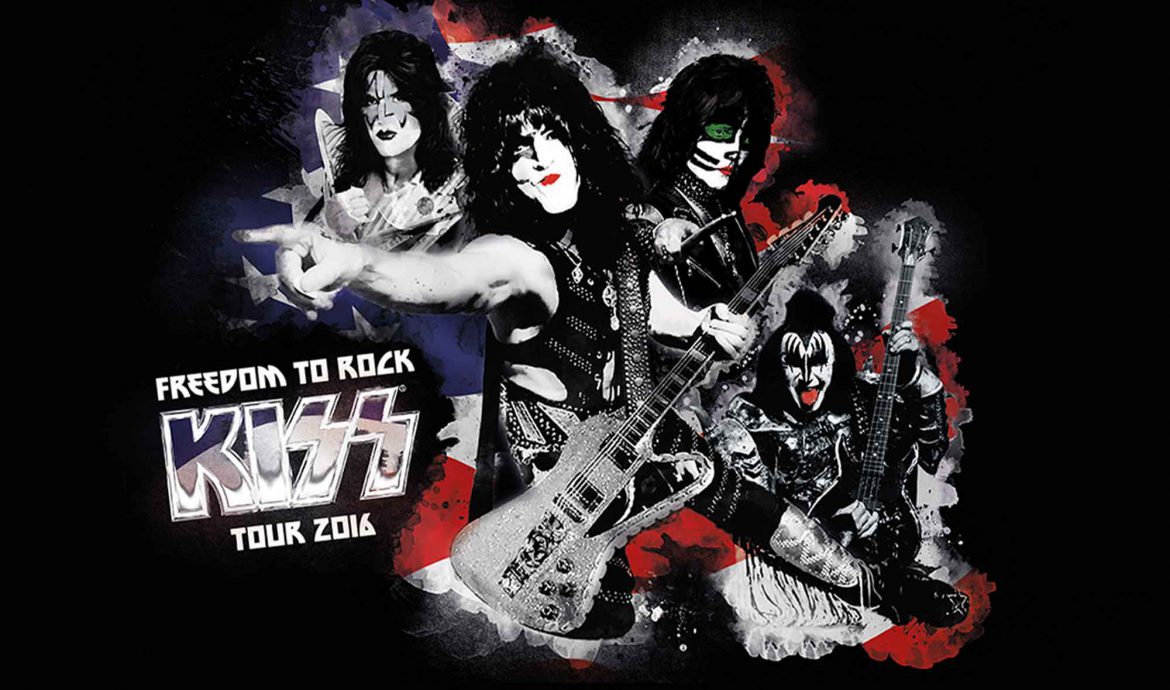 In 2016 American rock band KISS annouced their US Freedom to Rock Tour. I got inspired and decided to make some artwork to celebrate the tour and one of my favorite bands.
KISS – FREEDOM TO ROCK
Let's start with a personal story. I was supposed to see KISS in Germany around May 2016. It was a gift from my parents for graduating. Unfortunately, the tour was cancelled, and I had to wait another year to see them for the first time. In 2017 KISS came to Europe and I saw them perform with my dad in Rotterdam and a few days later in Glasgow.
However, in 2016 KISS treated their American fans to the Freedom to Rock tour. An all American tour showing America that the Hottest Band in the World was still on top of their game.
ARTWORK
Even though I missed out on seeing the band live, but I was excited to work on some fan art for the tour. I enjoyed scanning the internet for great live images and combine that. Add the American flag and the iconic logo, and you got yourself some nice fan art.
I'm very happy with the result, and although I was never able to show it to the band, it is always great to show it to the KISS ARMY. Rock on!