It's December, the season of celebrations, gifts and being together with family. Well maybe not as much the last part as we are still in pandemic times (I do apologize for the mention of this hateful word). With Hanukkah about to start and Christmas following, it is the ideal time for some in-depth close up of the holiday season that lays ahead.
WEATHER
People, it happened: winter has fallen. As I used to make fun of the Israeli people for wearing sweaters and winter coats when it was a little under 20 degrees, now I am part of them. Winter has come and although it's usually still sunny, it feels a bit chilly on certain moments. However, we also have some rain and thunderstorms that kinda flood parts of the country.
Luckily, that hasn't been the case in the last week of writing, but I felt it would be a nice little update for those who are in an even colder and rainier the Netherlands.
HANNUKAH
Hanukkah, also known as Chanukah, is the Jewish Festival of Lights. The word Hanukkah means rededication, which stands for a ceremony in which something (as a building) is dedicated to a goal or purpose. In total, the holiday lasts over 8 days. This holiday is one of the few holidays that isn't mentioned in the Hebrew Bible, as the reason for the holiday happend after the bible was written.
The origin of the holiday goes back to the 2nd century BCE. As the Greeks were in power of Jerusalem and transformed the Jewish Temple into a temple for Zeus, the Jewish people started a rebellion. After reclaiming the Temple, they cleaned the inside and decided to light the Menorah. There appeared to be just enough oil inside the house of worship to light a lamp for one day. But lo and behold, a miracle happened and that tiny bit of oil lasted not one, not two, but eight days! The temple was lit for 8 to eight days, before new supplies could be dropped.
These days, people light their own Menorah during the eight days this holiday takes. Usually they meet up with family during at least one of them and eat traditional foods and sometimes do gifts.
CHRISTMAS
What about Christmas? Well, maybe it comes as a shock, but Christmas is not really a thing in Israel. Since only 2.5% of the population of Israel are Christians, it is not something people grew up with. It's important to keep in mind that Christmas originally comes from the Christian religion. So, although Jesus supposedly was born in Bethlehem, people don't believe in him in the way Christian do. 
It doesn't mean people don't have Christmas markets and/or decorations. Usually there are Christmas markets, concerts and other events in Jerusalem, Nazareth, Haifa and Jaffa. This year it might not all take place or in a different shape, but still a bit of Christmas. 
So that brings me to the shocking fact that my girlfriend isn't familiar with a lot of the Christmas songs and movies I grew up with. Luckily, this year we introduced Christmas in our apartment! We got a small Christmas tree shipped from the Netherlands (although you can buy them here), decorated the place with a ton of lights and are having presents under the tree. So this year will be our first (of hopefully many) Christmases together!
ISRAEL CURRENTLY
Let's not mention the pandemic too much, but currently things are slowly opening up more and more. For example, a few big shopping malls were allowed to open, giving me the opportunity to buy some new clothes. Next to that, a few museums had permission to get back open. Although currently it is a pilot and unsure how long it will last. Via time slots you purchase online, you can enter the museum.
I visited the Tel Aviv Museum of Art.  It is a nice museum filled with different exhibitions from modern to classic. For fans of old paintings from Claude Monet or Roy Lichtenstein to Jeff Koons. There is something for everyone.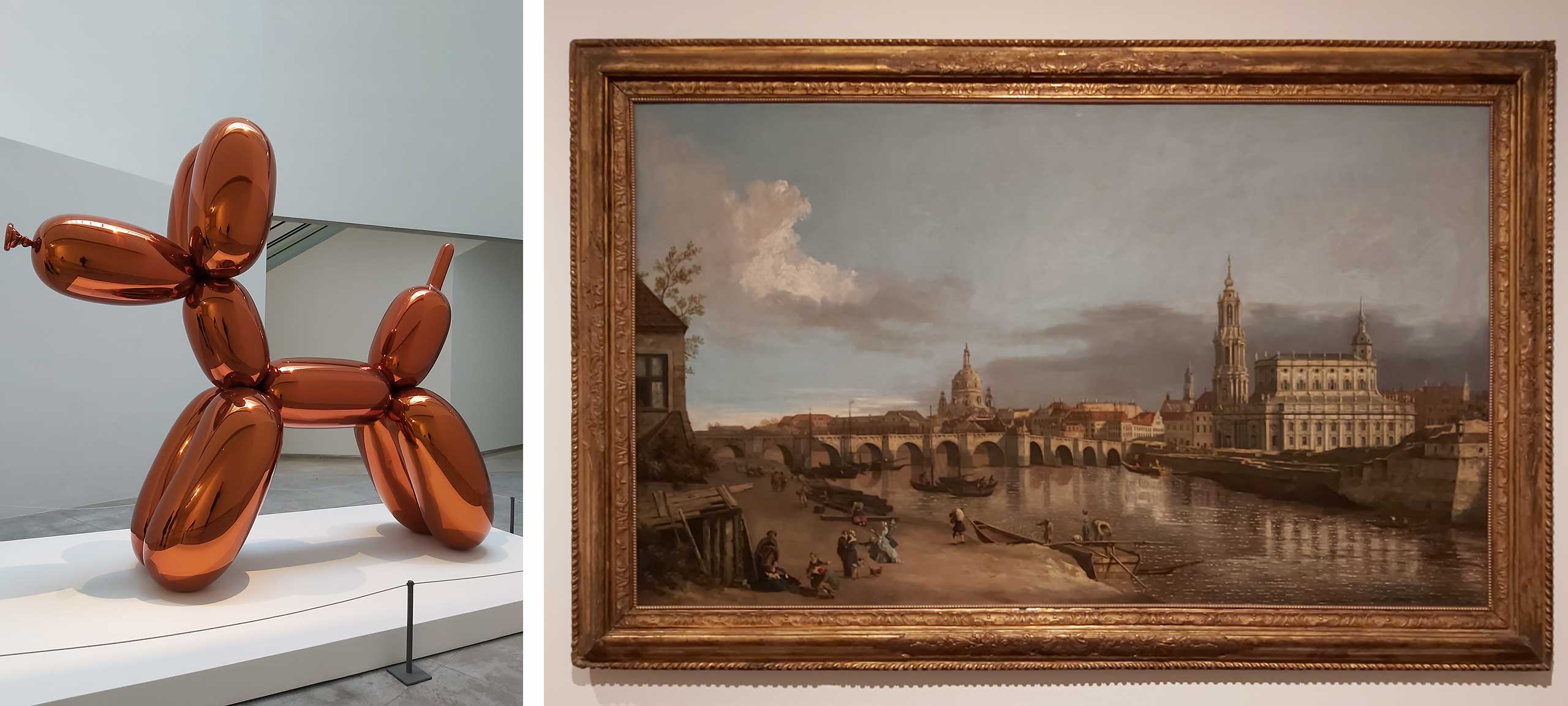 At the time of writing it seemed things would stay as it was, however it's not that simple. Israel will impose a night clock on Wednesday the 9th and although details on how this will be imposed are very vague at this point.
Hebrew word of the post
The word of this blog is Festival of Lights, or in Hebrew: חַג הַאוּרִים.