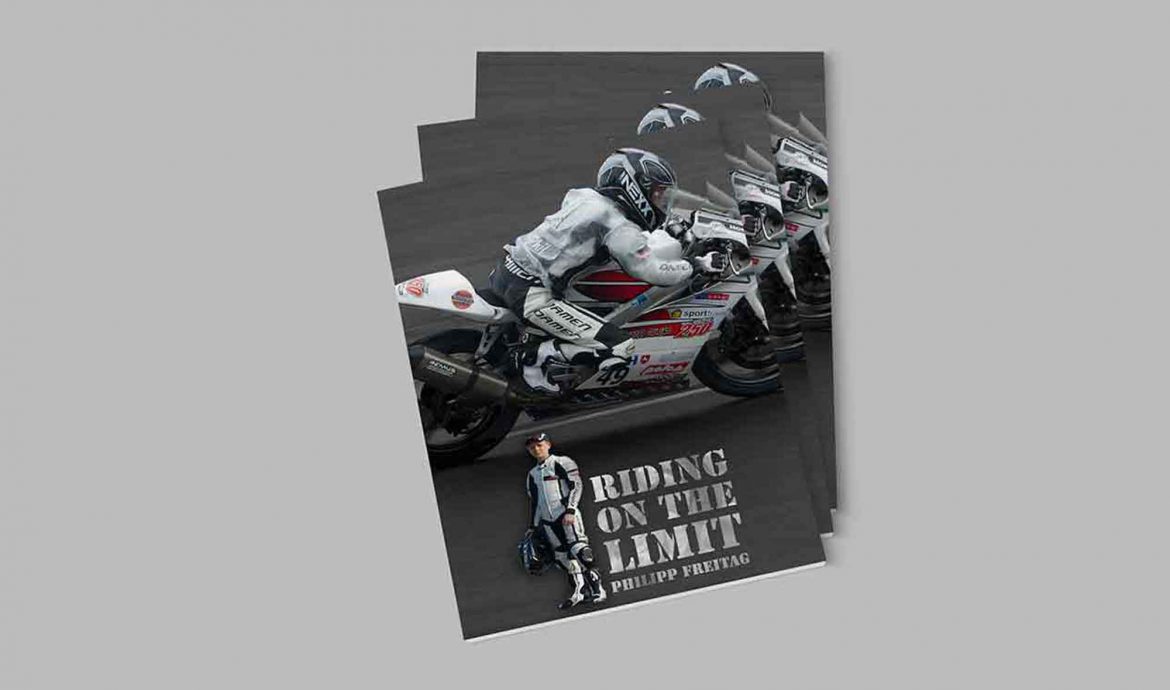 Riding on the Limit is an exciting photography book following the season of Philipp Freitag who was competing in the Moriwaki 250 Junior Cup.
RIDING ON THE LIMIT
Back in 2014 I had the honour to work on a photography book for the young motorcycle racer Philipp Freitag. For this project I shot all the pictures of the eager young racer and was able to write and distribute the book. It ended up being the gift to all of Philipp's personal sponsors.
INTRODUCTION TEXT
For the book, I wrote an introduction text:
"At 9:45 the eager pack gathered on the start grid for what would be one of the most dramatic races of this year. As soon as the riders arrived at the starting grid, it was clear that pole sitter and championship leader Angelo Licciardi was missing on the front row. Technical problems kept him out of the race, and he would lose valuable points for the championship."
"When the red lights went out, the remaining riders flew off their start positions in an attempt to claim the victory. Close racing on his best. During the eight round race on the 5.4 km long track, the audience, who could follow the race on the big screens, was treated with more than a dozen leader changes and countless other position changes throughout the rest of the field. For everyone, it was an absolute guess who would be the winner. But in the last few corners the final overtakes were made. Dog fights in the top 10 could not alter the first two positions, Philipp Freitag was in the lead. He was going to win his first ever Moriwaki 250 Junior Cup victory at the Istanbul Park Circuit in Turkey! A great result of the young and talented German rider."
IMAGES
I shot all the pictures during a motorsport event at the TT Circuit in Assen, the Netherlands. We did a photoshoot with Philipp on his bike and of course shot pictures of him while he was racing.