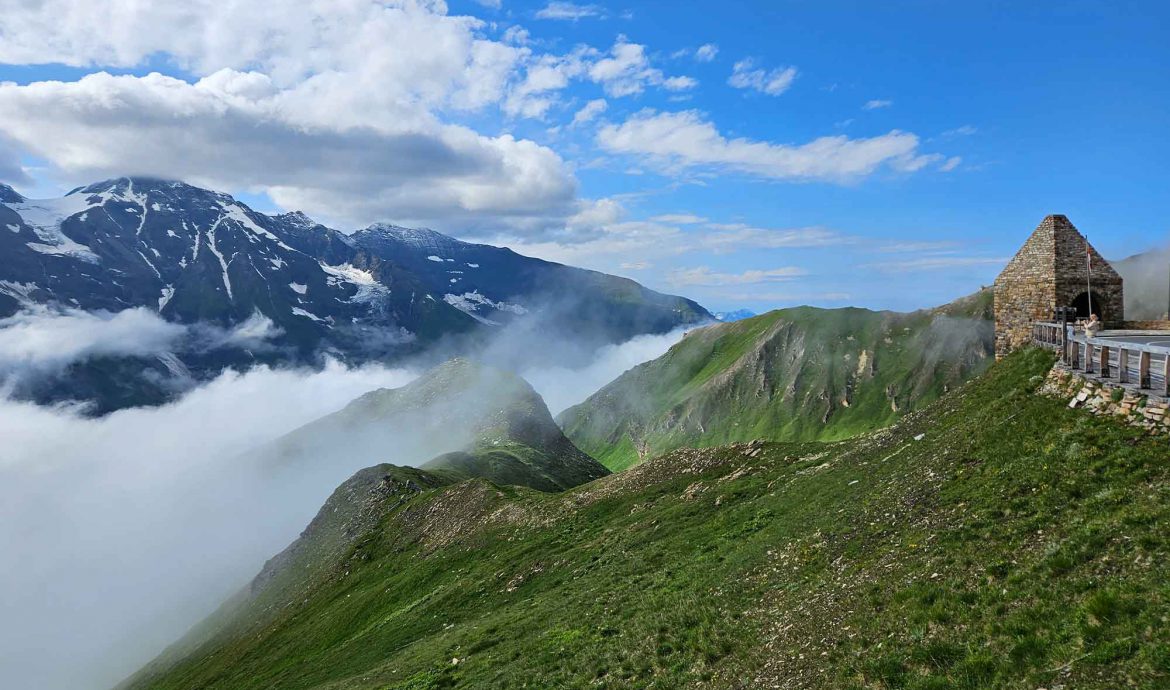 This month's pic of the month is a special one, as it came from the country we are visiting: Grossglockner, Austria. A beautiful view in a beautiful country.
GROSSGLOCKNER
The day started not exactly as we wanted: full on rain. The morning wasn't too bad, with us going down on Abtenau's slide. However, the more we drove to Zell Am See the more we got into rain and thunderstorms. We regarded the day as wasted. We couldn't see a thing in the rain and were about to give up when the rain became less and in the distance we could see some less dark clouds.
The closer we got to the Grossglockner road, the bluer the sky became. Clouds hang around, but we saw sun and beautiful views when we entered the road.
The picture taken on the Grossglockner High Alpine Road exudes a captivating beauty and surreal ambiance. The serene blue skies serve as a backdrop for the majestic mountain, where clouds gracefully roll over its peaks, creating an otherworldly scene. I absolutely loved driving on this road and seeing the incredible views it offered.
Driving through the clouds on this scenic road must have been an extraordinary experience, immersing you in a dreamlike journey above the world. Honestly, it was difficult to pick an image from this day, as every single shot has been incredible.
The Grossglockner High Alpine Road undoubtedly offers a remarkable adventure, blending the wonders of nature with the joy of the open road. This picture is a stunning testament to the magic of exploration and the beauty of the world's most awe-inspiring landscapes.