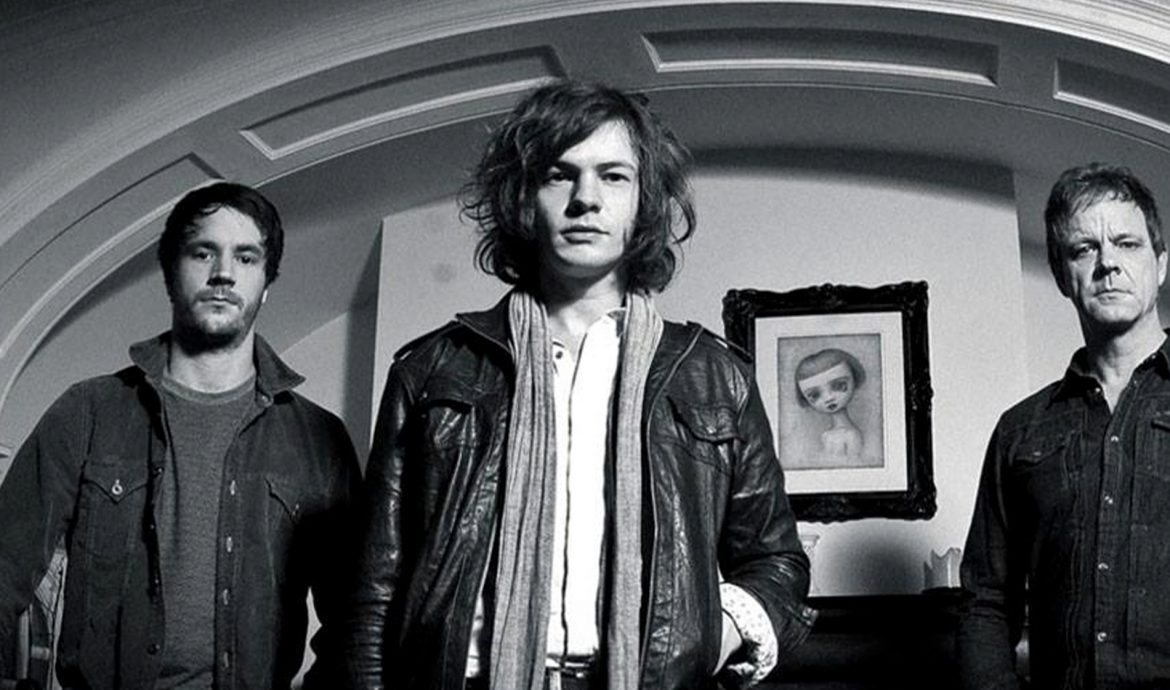 British blues-rock band The Brew came to the Netherlands for a series of shows in support of their latest album Shake The Tree. Together with the support of Toseland, I saw them twice for two hard rocking, but undersold shows.
Empty venues couldn't stop them
I went to not one, but two, The Brew & Toseland shows in the Netherlands. I have to say, I went mainly for the support band, but when I arrived at both shows I was shocked at how little people turned up. The first night in Zaandam at De Flux I counted about 10 to 15 people. The second night at De Pul in Uden it were about 25-30 concert goers. It however didn't stop both bands to give it all and give two incredible performances.
Shows in Germany were doing much better with hundreds of people showing up, so why the low attendance? I'm not sure, but it did make me feel bad. Both of these bands deserved a big crowd, as they played flawless. Honestly, give them both some love and support and start listening to their music. You will not be disappointed!
Toseland
I've been a fan of Toseland for a while. I was already a fan of him when he was racing motorcycles, and once he started a rock band, I was all in. The double World Superbike formed the band in 2013 and has been touring and recording ever since.
After seeing them once in the UK, I was very excited to see them in my native country for two shows. The band sounded tight and had enthusiasm all the way through their set. On guitars, it was Ed Bramford and Zurab Melua. Joe Yoshida nailed the drums and Roger Davis was on the bass. James Toseland did vocals and keyboard during their set. I was super excited to see them live, and they didn't disappoint.
Some songs in the set I highly recommend checking out are Hearts and Bones, Puppet on a Chain, Bullet, and We'll Stop at Nothing.
It was great to meet the band after and have all the CDs's signed by them and talk for a while about music and motorsport. Good memories!
Keep on rocking Toseland and can't wait to see you!
The Brew
It sounds like the band comes straight out of the 60s and 70s. The Brew is formed out of three musicians that offer a distinct blues-rock sound. Guitarist and lead vocalist Jason Barwick fits right in with the legends that went before him back in the day. His stage presence is incredible, bringing tight guitar licks together with a perfect vocal performance. All that when jumping and running around the stage/venue.
A highly talented guitar player that delivered on both nights. The way he plays the guitar is a must-see and listen! Drummer Kurtis Smith and his father Tim Smith on bass join Barwick. The formation have been together for over eleven years, and you can see it on stage. When you look at the presence onstage and interaction with the crowd, you see an experienced band that understands how to deliver the goods.
Kurtis Smith's drum solo was nothing but jaw dropping. The energy that came from that solo was insane and really impressed me. Kurtis even went as far as bringing out his inner Tommy Aldridge from Whitesnake, by performing a section of the solo with his bare hands.
His father, Tim Smith, was busy throughout the show pounding some great bass licks and once again a lot of energy. The Brew are famous for their live energy and both concert showed it! It is tough to stand still when they hit the stage.
The sets included Shake The Tree, Johnny Moore, Repeat, Kam, A Million Dead Stars and more! It was great to see this band rock out twice in a row. Hopefully, next time they come to the Netherlands, they will receive the sold out crowd they deserve. Go check out The Brew.