Some people call it the city that never stops. Although that is not true (later more), Tel Aviv is a great open-minded city that brings different cultures together in a peaceful and exciting way. The city is filled with restaurants, bars, nightclubs, museums and great beaches to keep you occupied on your trip. Here are just a few suggestions of things to do when in Tel Aviv, Israel!
TEL AVIV
Many people make the common mistake of thinking that Tel Aviv is the capital of Israel. However, this is not the case. Perhaps it should be, seeing that it is the most open-minded and cultural capital of the country. Tel Aviv is a great place to visit, it offers some great pastimes and hosts some of the country's best restaurants. Let's have a look at some of the highlights of visiting Tel Aviv!

SHOP UNTIL YOU DROP
The shopping scene in Tel Aviv is growing by the day. Every day, you will find new stores opening their doors. The city obviously has all the big brands you will see around the world like H&M, Zara, etc. But you will also find cute boutique shops with nice jewellery, unique clothing items by local designers or even special locally designed stationary.
MUSEUMS
A country with a rich history means also having a variety of museums. Within Tel Aviv you can find a lot of different museums filled with art from around the world in all the different styles. 
Have a nice afternoon out in the big museums like the Tel Aviv Museum of Art or the Museum of the Diaspora. Also, for those of you who want to know everything about Tel Aviv, you can enjoy a stroll around the Museum of the History of Tel Aviv-Yafo. Are you a fan of architecture? Check out the Bauhaus Museum!
There is something for everyone in this city!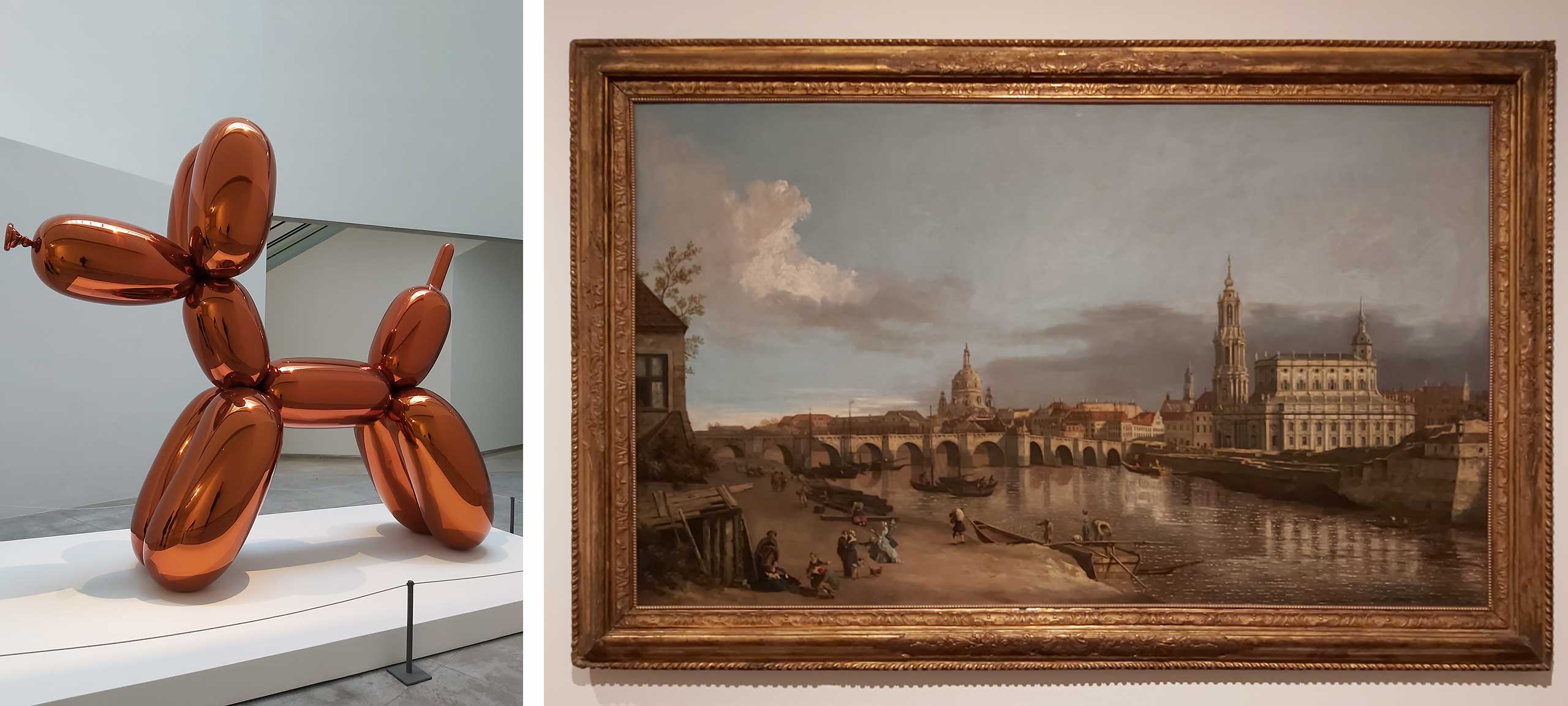 COME DINE IN TEL AVIV
Food is the most important thing for Israelis. If there is one topic they will not shut up about is food. And Tel Aviv is where the biggest, most diverse culinary scene in the country happens to be! You will find some amazing restaurant options in the city of Tel Aviv. From small food markets to the fancy chef restaurants, the city has it all. 
As Israel is an immigrant hub, you will find an answer to every possible craving. From Asian, Italian, Middle Eastern and everything in between. Just one look at Google will give you an endless variety of local gems suited to your mood and budget. 
Be aware that service isn't Israel's strongest point when going to a restaurant. In most places you will have an average experience with that, but luckily, the food is a lot better. That said, the fine dining chef restaurants also offer high quality service!
My personal favourite is the restaurant Claro at the Sarona market. To end the night in style after a nice meal, we always go to the Whiskey bar that is right next to the restaurant, where you can try out different whiskeys from around the world or incredible (whiskey based) cocktails in the beautiful underground bar.  
Food markets
Next to amazing restaurants, you got a bunch of different food markets to keep the foodies inside us happy with stands of fresh produce, an abundance of street food, or even arts and crafts. The 'souks', as they are called in Hebrew, offer not only great fruit and veggies for the locals, but also some great food to go. From falafels to burgers, they've got it all. 
Enjoy these vibrant markets with great food in multiple places within the city. Some famous ones being Shuk Hapishpishim, Shuk HaCarmel, Shuk Levinsky and Sarona Market.
SPEND TIME AT THE PARK
A seaside green heaven
In Tel Aviv (and just outside of it) you will find some great parks to sit back and relax. The biggest park is Yarkon Park in the heart of Tel Aviv. Yarkon Park (Park HaYarkon), attracts about 16 million people a year. The river Yarkon flows through it and gives visitors the option to hire a small boat and paddle along the banks. From the heart of the park, it is only a 10/15-minute bike ride to the sea.
As most people living in Tel Aviv do not have a garden (or sometimes-even balcony) you will see many of them hang out in the park. Bringing chairs, bbq's and a lot of food and friends/family to have a nice afternoon together.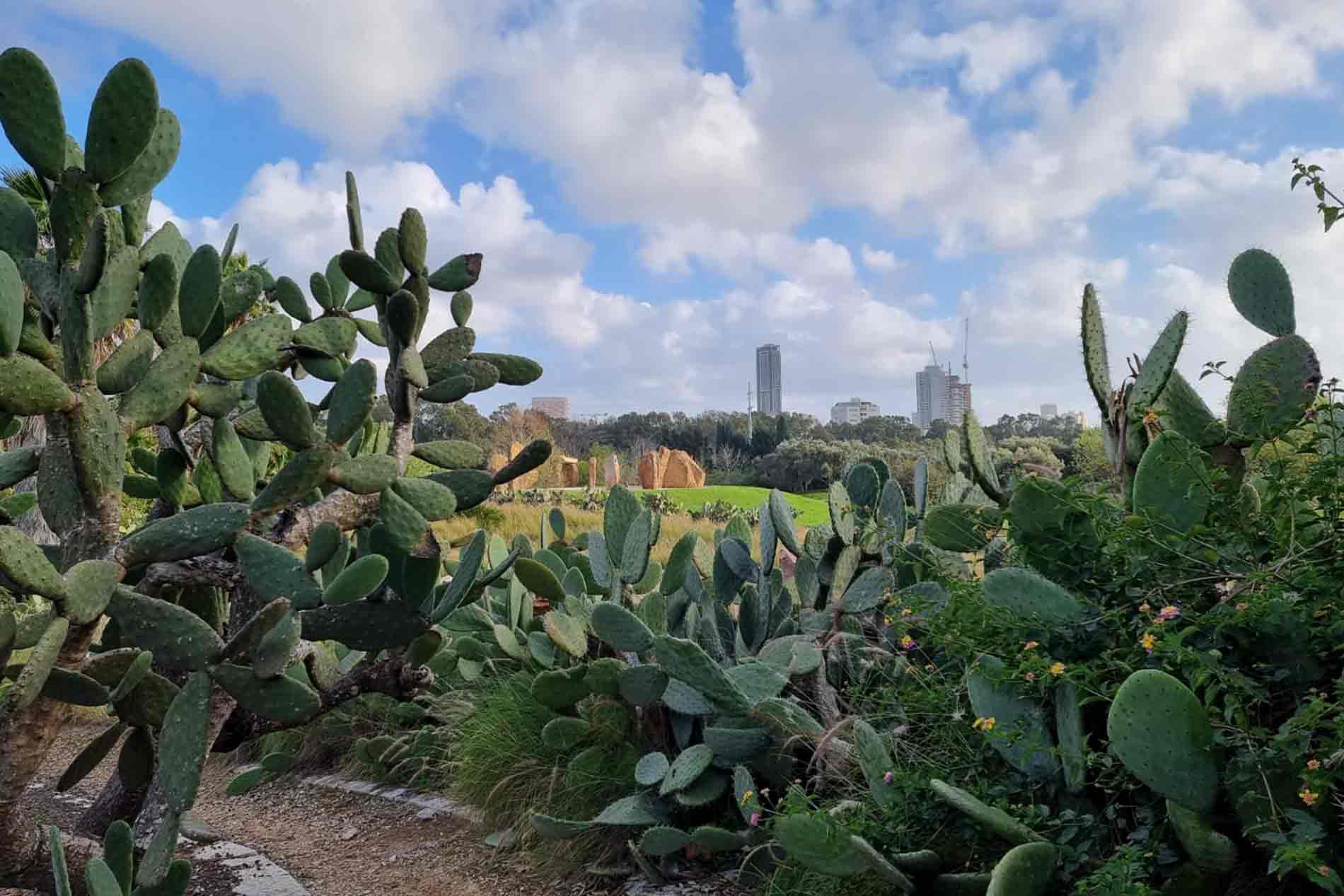 Activities for days
The park is filled with enough places to sit, exercise in one of the outdoor gyms or areas to wander around. Visit the Rock Garden, the largest of its kind in the world, which reflects the country's diverse geological nature. Right next to it, you'll find a big Tropical Garden that is a small rainforest-like microclimate. Both of these gardens are great places to visit!
If this isn't worth your time yet, how about a massive water park or a hot air balloon ride, giving you an amazing view over the city? All of this is possible in this massive park. 
Concerts
Yarkon Park is also the place to see the World's biggest artists perform live. In 2019, I saw Bon Jovi on the "This House Is Not For Sale" Tour, and they rocked! They are not the only artist to perform here, in the past acts like Michael Jackson, Guns N' Roses, Madonna, Elton John and so many more.
I hope that the park will soon be filled with big crowds to see some international concerts again!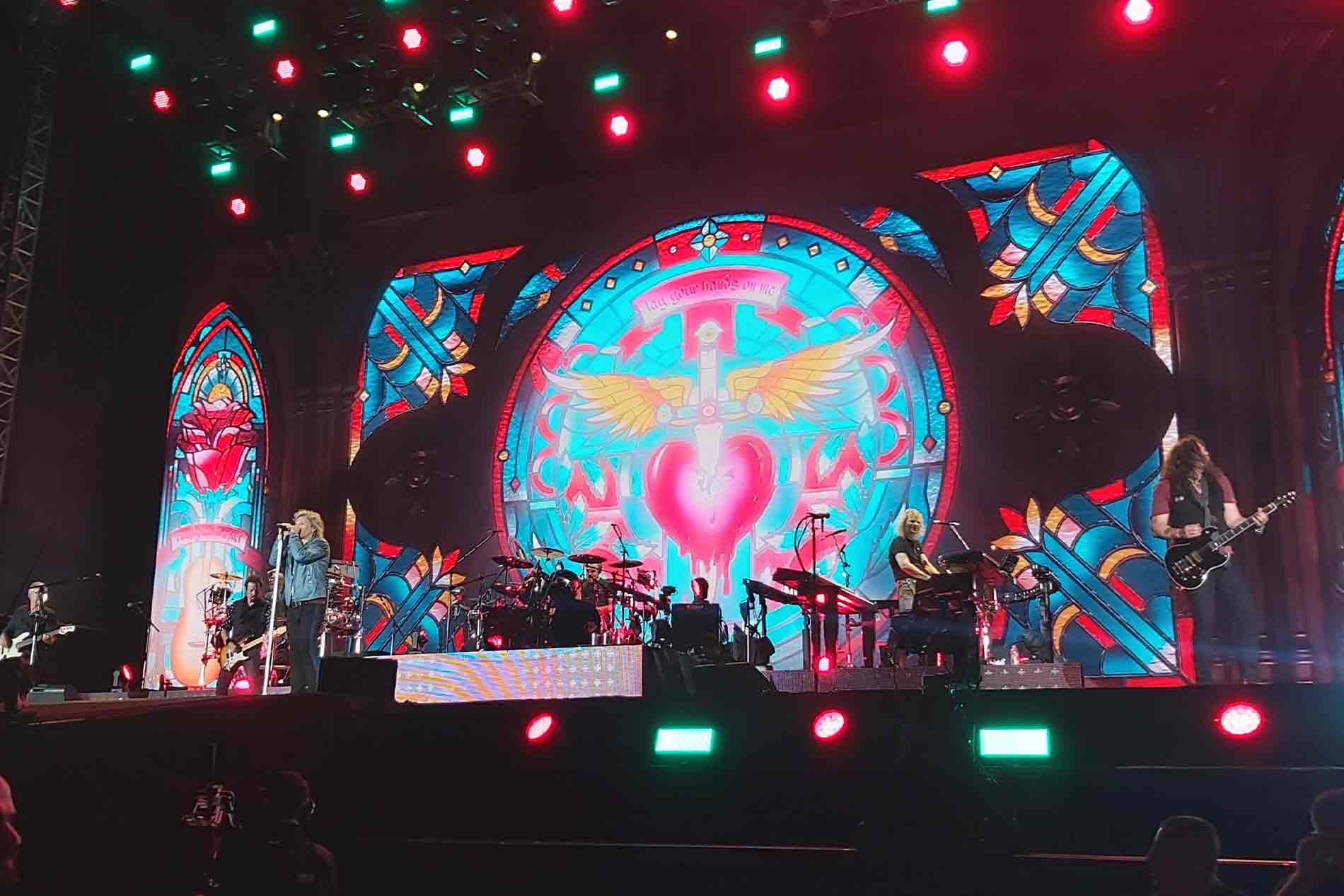 NIGHTLIFE
Tel Aviv's nightlife is one to remember. Most of the city is awake for 24 hours and the vibrant cosmopolitan city offers some great bars, clubs and parties.
It doesn't matter if you are the type that just likes to hang out in a bar, or if you want to go dancing the night away: Tel Aviv is the place for you. There is a reason the city is getting more popular for its parties and becoming one of the best nightlife destinations.
Live music
The real magic of Tel Aviv nightlife (to me) is live music. The city attracts the world's best DJ's, bands and artists to go crazy on. However, enough places focus on different genres of music and offer all night jams with local artists. Places like Barby and Zappa offer great nights out! 
Clubs & Bars
The party capital of the Middle East is famous for their clubs and booze. Even though, in my experience, Israelis cannot hold a drink like Europeans, they are still fun. 
Tel Aviv is more like a big village than a big city. It doesn't matter if you are into rooftop bars or the hottest clubs, all you need is usually within walking distance of one another. The Tel Aviv night scene is filled with parties that don't stop until the morning light.
BEACH LIFE
Life is good at the beach. It is a saying we all have heard, and it is true. Have your feet in the sand and a calm, blue sea laying in front of you. Tel Aviv has a great variety of beaches to choose from when you decide to visit. 
Along the coast, from north to south, lie the great beaches of Israel. The water is warm for 90% of the year and there are enough beach bars to hang around with a drink and some food.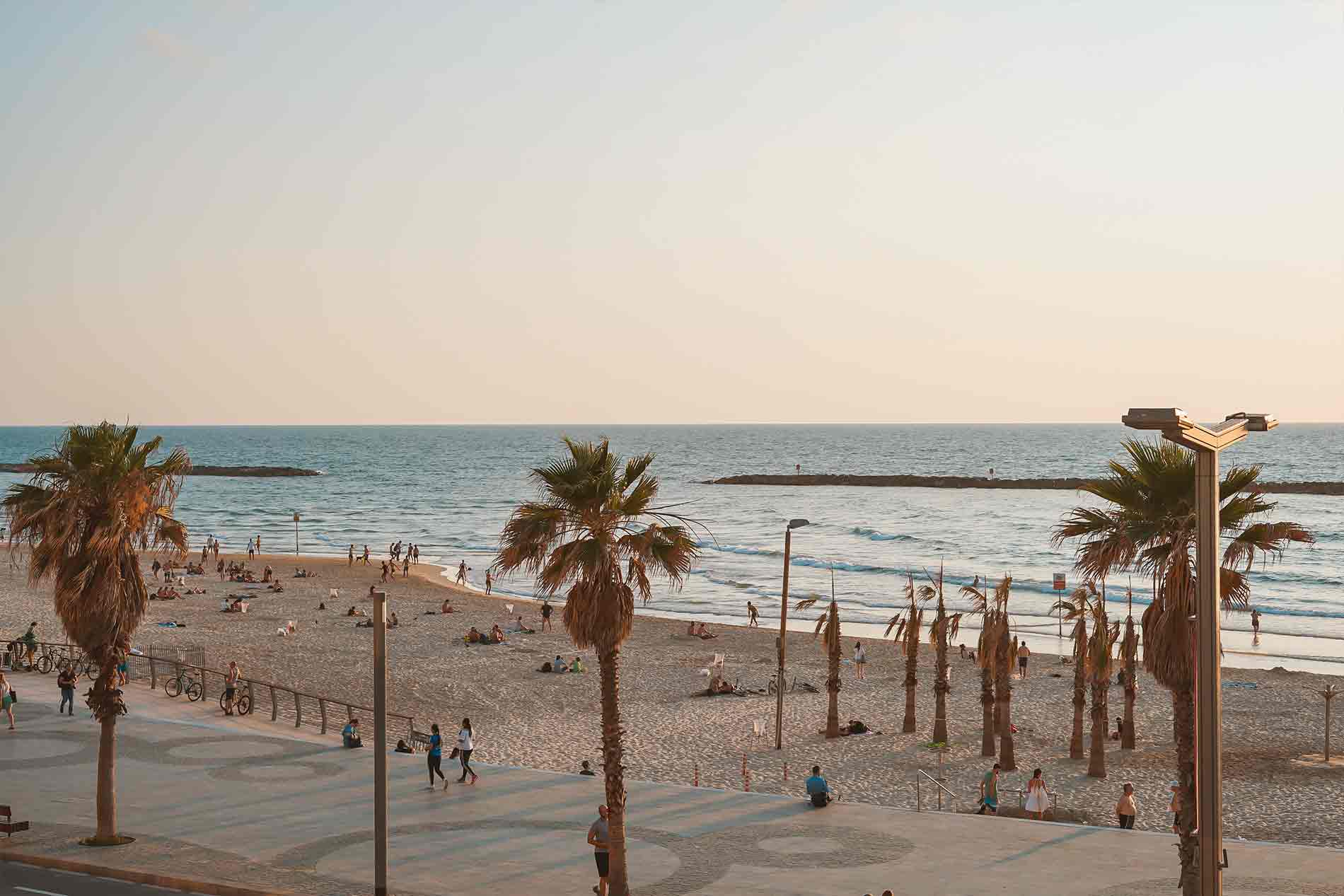 ENJOY TEL AVIV
Hopefully this blog will help you in planning your trip to Tel Aviv! I really enjoy this city and love wandering around here. 
Little side note:
If you visit on the weekend, make sure your favourite restaurant or shop is still open, but don't count on public transport, as during Sabbath a lot closes early and public services are out as well.