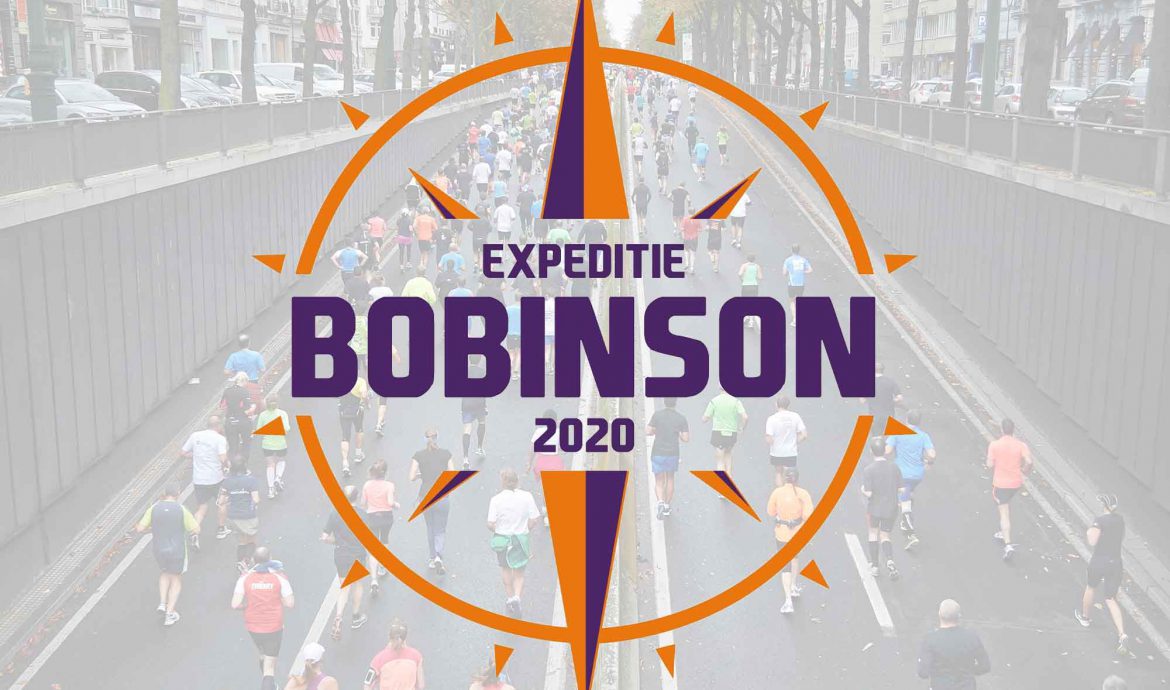 In 2018, a good friend of mine put on a massive goal on himself to participate and finish some of the biggest marathons. Now this is impressive enough, but Bob did it for charity as part of his own Expedition Bobinson.
EXPEDITION BOBINSON
In 2015, family friend Bob was admitted to hospital for the fifth time, within six months. With the diagnosis of double burnout, he worked hard on his recovery. One of the things that helped him improve was running.
Earlier this year, he ran his first marathon. The Great Wall of China marathon for charity organization KiKa was a big adventure. As part of his own Expedition Bobinson he set the goal to finish all the Abott World Marathons before 2020.
When he asked me if I wanted to design the logo, it was an obvious yes. I created the logo and was more than happy to contribute to this massive challenge!
ABBOTT WORLD MARATHON
The Abbott World Marathon Majors is a prestigious series of six of the world's most renowned and iconic marathons. Established in 2006, the series features races held in major cities across three continents: Tokyo, Boston, London, Berlin, Chicago, and New York City.
Athletes from all corners of the globe aspire to participate in these marathons, as they offer challenging courses, impressive crowd support, and a chance to compete among the best long-distance runners in the world. Each race has its unique charm, blending rich history and culture with a strong focus on sportsmanship and achievement.
To recognize and celebrate the remarkable achievements of runners who complete the series, Abbott World Marathon Majors awards them with a Six Star Finisher Medal, signifying their extraordinary dedication and accomplishment.
The Abbott World Marathon Majors has grown to become the pinnacle of marathon running, drawing athletes and spectators alike to experience the thrill of world-class competition and the spirit of human endurance. It continues to inspire countless individuals to lace up their running shoes. Embarking on their own extraordinary journeys of resilience, determination, and triumph.