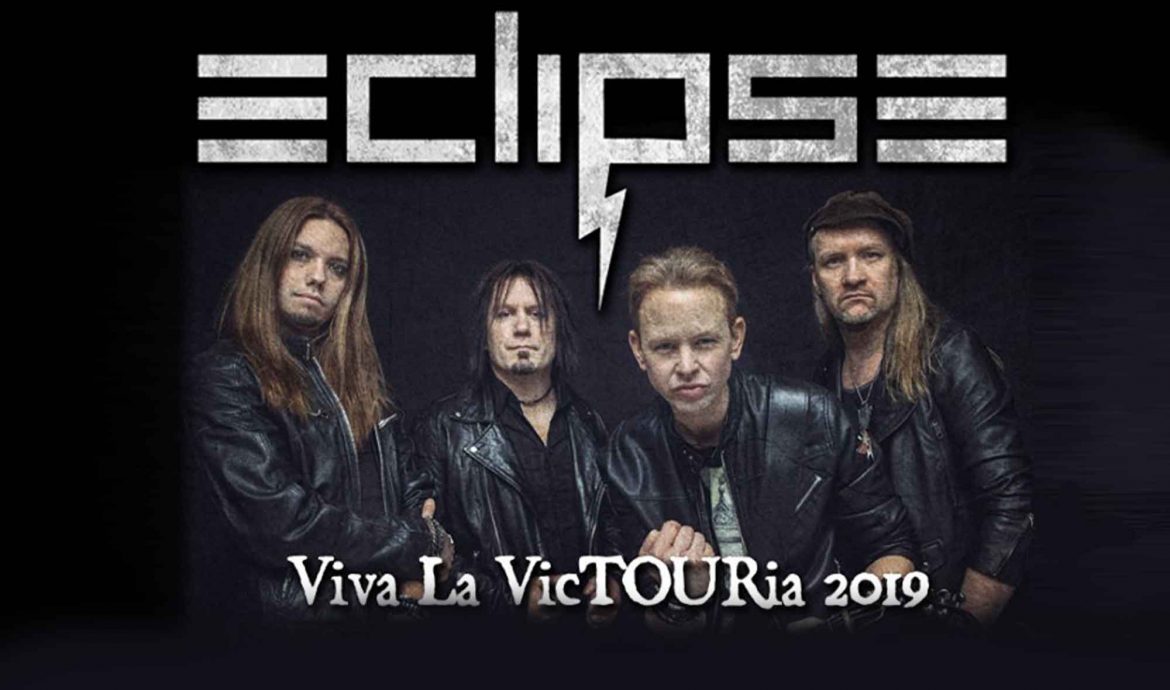 A cold beer, good rocking company and a killer show, what is there not to love. Eclipse brought a high energy performance to Hilversum together with support Junkyard Drive. 

JUNKYARD DRIVE
The young hard rock band Junkyard Drive is currently a hot and upcoming band from Denmark. They're a mixture of old school AC/DC, Guns N' Roses and Skid Row. So far, the band has released two albums, Sin & Tonic (2017) and Black Coffee (2018).
Honestly, I wasn't familiar with the band before tonight, but they kicked ass. Their live sound was so good, and I really loved the English blues/ rock vibe they were giving. Had a great interaction with singer Kris when he noticed I was filming a piece.
Would I recommend checking the band out? Absolutely! It is a great band that I can really see growing into a big band. They really get you into the mood to rock and delivered a flawless set. Some highlights of the set were Sucker For Your Love, Sweet Little Dreamer and Geordie.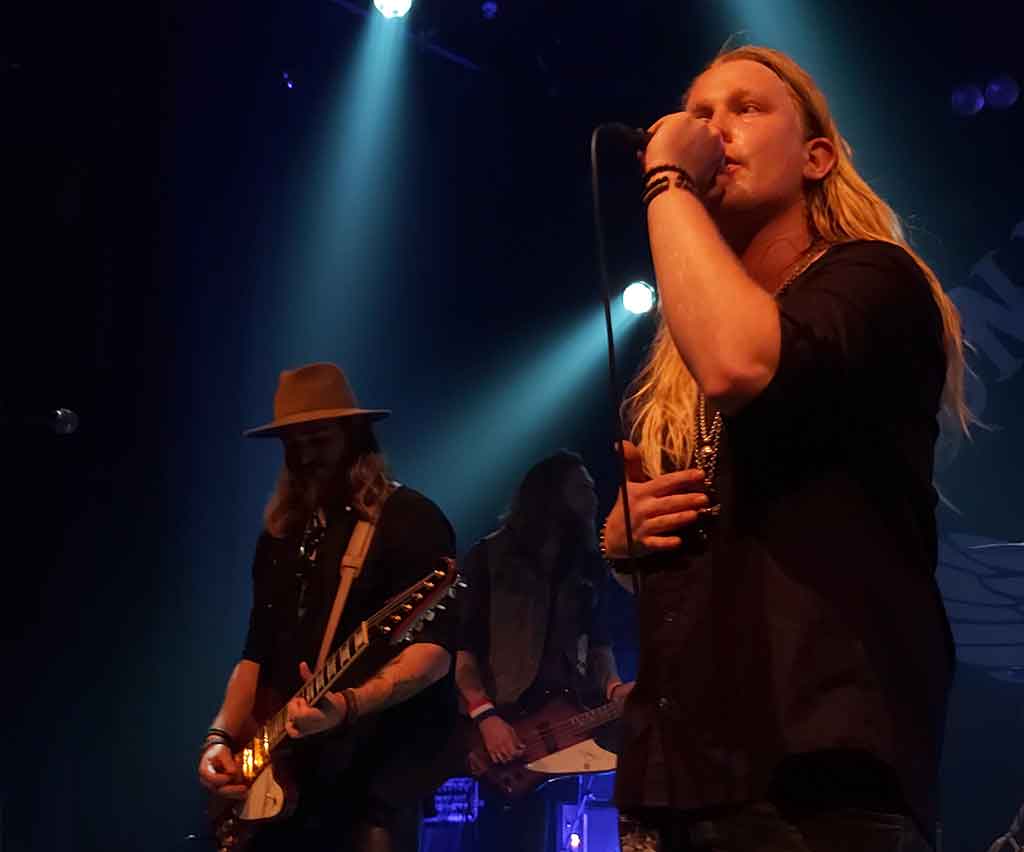 ECLIPSE
Formed back in 1999, Eclipse has been around longer than I thought. I always referred to them as a new band that kicked ass. I guess being 20 years old is still young compared to some bands, and they still kick ass. Eclipse has been performing sold out shows around the world including Japan, Australia, America and Europe.
Currently, they are on tour with their latest album, Paradigm. This great record followed up the incredible popular Armageddonize and Monumentum, which made the band's following grow bigger and bigger. With how the latest album sounds, I can only imagine it will do the same.
Viva La VicTOURia
Promoting their latest album Paradigm, Eclipse logically performed a lot of their new, and arguable future hits from the get go. The name of the tour was also the start of the electrifying show. Viva La Victoria is a great song, and it really gets you into the jumping and rocking mood. Mary Leigh, and one of my favorite songs of the night, Blood Wants Blood.
Singer Erik Mårtensson really knows how to hold a crowd. Great live vocals while playing guitar and hyping the crowd. However, when you have a slower song like my favorite Shelter Me, you really get that emotional vocal line that is suitable to the song. Big kudos to Erik, as it gave me some goosebumps.
Other shutouts go to Magnus Henriksson, who entertained me all night with his amazing guitar playing. The great thing about these small shows is that you are standing centimetres away from the guitar. Loved the guitar pick that Magnus gave me after the show as well, much appreciated!
Bassist Victor Cruzner didn't miss a beat throughout the show, and his onstage energy was amazing. It really kept the crowd going. Let's talk about some other musical highlights as well. The Downfall of Eden and When the Winter Ends, Blood Enemies were absolutely mega! We saw a great drum solo from Philip Crusner
I had an incredible night out. Eclipse was incredible live. Their records are great to listen to, but sometimes hearing it live could disappoint. Not with Eclipse, they proved why they are such a popular Scandinavian act. Both bands rock, and I was lucky enough to walk away with guitar picks from both bands as a nice little memento of the show. Catch Eclipse on their Viva La VicTOURia run throughout Europe this fall!
Read more reviews here!