Scandinavia keep on releasing killer songs in the autumn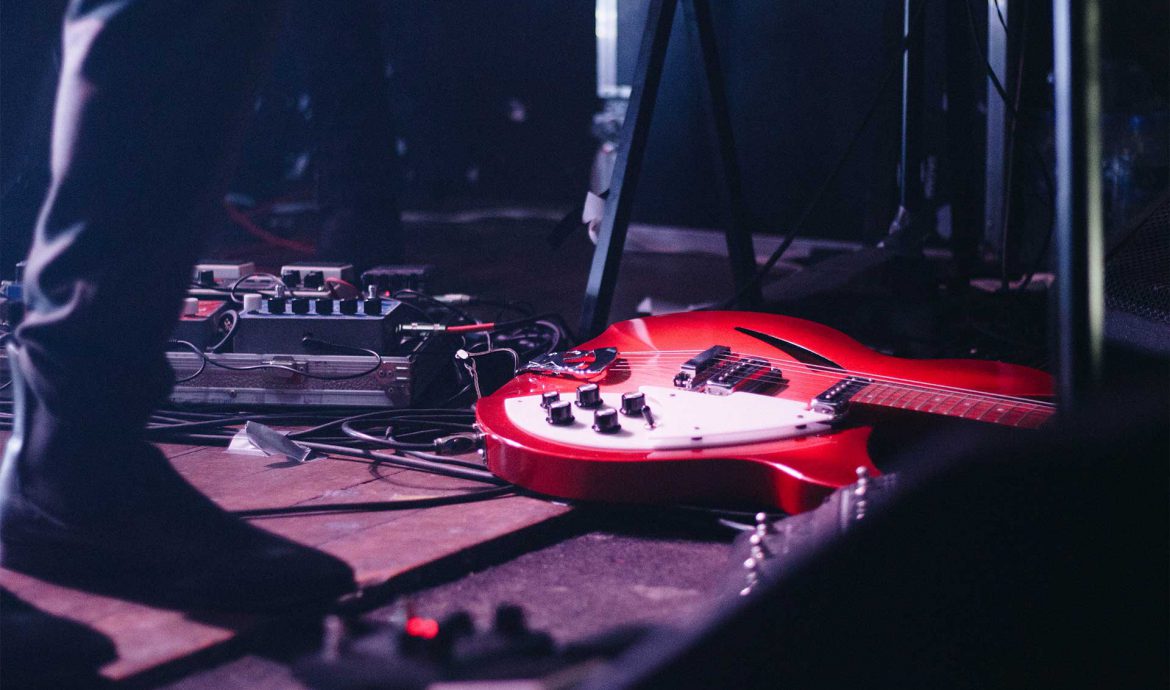 Scandinavia and music go hand in hand and for some reason some of the best music comes from this Scandinavian country. Think of Abba, A-ha, Avicii, Roxette, Nightwish, Europe and much much more! In the last few weeks a lot of smaller bands released some new and killer music, so let's have a small look at some of the latest releases. 
Crazy Lixx – Street Lethal – Album
Crazy Lixx released their 7th studio album early November. The Swedish outfit once again knocked it out of the park with the Street Lethal album. The album is filled with songs that could have come straight out of the 80s. 
The album is very well executed and has a big production sound. When listening to Street Lethal you will hear big (sing-a-long) choruses, guitars that rock and give you memorable riffs and great solos. 
Anthem for America was one of the first singles of the album and was a call to the youth of the US who lost touch with rock music. Lead vocalist Danny Rexon said the following about it: " It's a tongue in cheek reminder of how the US used to be the greatest rock 'n' roll nation in the world and it's up to the kids of today to 'Make America Rock Again'. Musically, we wanted to pay tribute to the sound, attitude, flair and groove of the great hair metal anthems of the '80s and early '90s."
 Although it might be a bit of a tongue in cheek song, it is a great party rock song. Other highlights of the album are One Fire – One Goal, Thief in the Night, The Power and Caught Between the Rock n' Roll. I would highly recommend giving the Street Lethal album a listen and try to catch them on the road when they come near you!
Website: www.crazylixx.com
Pre order today: link 1 | link 2
Crashdïet – No Man's Land – Single
The Swedish sleaze rockers signed to Golden Robot Records (yes the same label as Israeli hardrockers Vessel) and recently released their first single off the up and coming album No Man's Land.
It will be Gabriel Keyes second album as lead vocalist of Crashdïet and I have to say I love the new direction the band went into. The vocals are great and powerful and include some amazing harmonies. A fast paced bass line coming from Peter London, various great guitar riffs of Michael Sweet and powerful drums from Eric Young.
The result is a song that tells the story of looking inwards and moving forward. No matter what the costs are. We can proudly say the single No Man's Land shows that Crashdïet are on top of their game again and showing why they are the kings of sleaze!
Website: www.crashdiet.org
Order previous album with Keyes on vocals: link 1 | link 2
Eclipse – Wired – Album
Eclipse released their 8th studio album Wired and well where to start. It is an incredible album! Wired has the right combination of heaviness and melodic rock, which will make you want more! It is funny how Eclipse is one of the most underrated bands around, yet keep on producing some of the best albums of the last few years.
Erik Mårtensson is one busy guy releasing albums and singles for his multiple side projects, but with Eclipse he has been able to capture instantly memorable rock anthems. Songs like Saturday Night (Hallelujah), Run for Cover and Bite the Bullet bring that old school party rock vibe to the table. You can imagine yourself with a beer in your hand jumping and singing along at the next Eclipse show with these songs. 
One of my favorite songs of the album is Roses on Your Grave. Although the title might suggest a very depressing song, in reality it is a heavy up tempo song. A groovy bass line, combined with great riffs and a catchy chorus make it the perfect opening track of Wired.
Eclipse once again proved again why they are one of the best and biggest bands coming from Sweden. Arguably some of the band's best songs come from this album and it was the album we needed in the aftermath of this pandemic!
Website: www.eclipsemerch.com
Order previous album with Keyes on vocals: link 1 | link 2
Shiraz Lane – Fake Perfection – Single
Finnish rock band Shiraz Lane was the last band I was able to see before the world came to a full stop. Now luckily the band didn't sit still and as they released their EP Vibration I and the single Broken Into Pieces last year. Works began on their new album in 2021 and the first single Fake Perfection has been recently released. 
Fake Perfection is a socially aware hard rocking song. Cleverly written lyrics on the current state of the world, with fake jewellery and fake lives on social media. I love the song and the way Shiraz Lane as a band matured in their music over the last few years. Instead of hanging in the past they kept on developing. 
The song has been recorded at once live with the whole band together and it just shows you how good Shiraz Lane is as a group. I can't wait to hear the full album when it will be released!
Website: Shiraz Lane
Order previous album: link 1 | link 2
Reckless Love – Eyes of a Maniac – Single
Heck yes! Reckless Love has been on a roll over the last couple of months. We saw an amazing livestream gig, a great first single in September and now we got another killer single called Eyes of a Maniac.
The Finnish rock band consists of lead vocalist Olli Herman, guitarist Pepe, bassist Jalle Verne and drummer Hessu Maxx will release the new album Turborider in February 2022. They might not be as hard rocking as the bands above but still wanna give the new single a mention. 
The single is heavily 80s inspired focussing on the gaming and movie world of the time. A dark and heavy synth wave can be heard into the song with some raw vocals. A great song that gets me excited for the upcoming album!
Website: www.recklesslove.com
Order previous album: link 1 | link 2