Last year, my partner and I visited the beautiful Isle of Skye in Scotland. Some incredible pictures were taken during this trip, including this month's pic of the month.
ISLE OF SKYE
Last year we visited the beautiful Isle of Skye and I can't recommend this island enough. It was absolutely gorgeous with its raw and wild landscape. The island itself isn't massive, but it will require you to stay for some days. There are many hiking trials, and we would have walked a lot of them, wasn't it for me going through my ankle on day one.

However, it didn't stop the Isle of Skye fun for us. With some medication, we went on and climbed the quiraing till the pain became too much. Honestly, this was such a beautiful piece of the world and even though we had a cloudy day it felt it just made this whole region so much more intimidating.
QUIRAING
This month's picture of the month is from this hike. Whilst in pain, I didn't want to disappoint my partner and I kept on going. We walked and stumbled on and enjoyed the beautiful sights. My partner took an amazing picture of me walking to the edge with some mountains in the background, and I really love this picture.
This whole holiday together was amazing, and I'm lucky with such an amazing partner on my side. We made memories that will last a lifetime.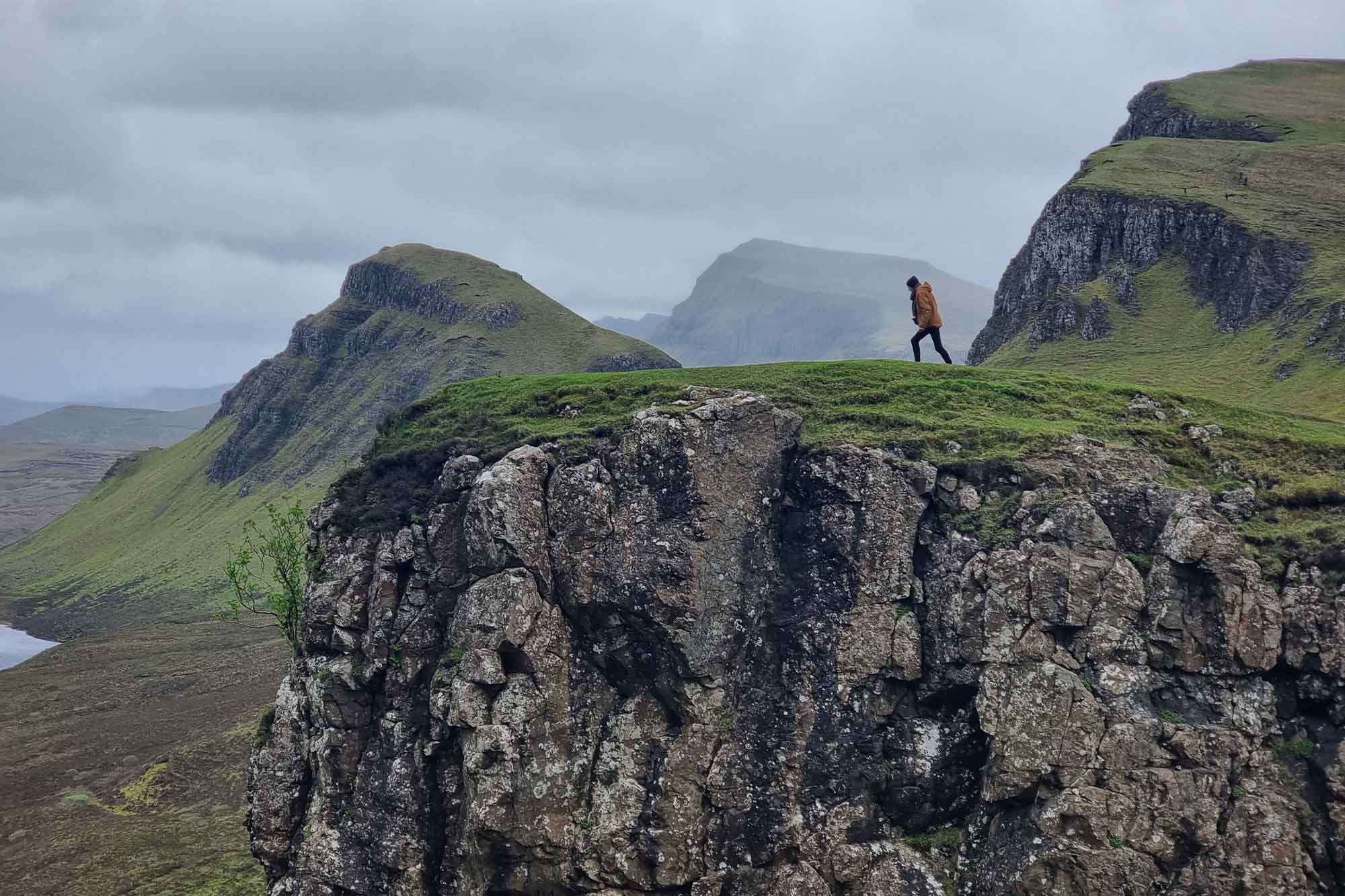 And let's enjoy some extra pictures: