American rock band Y&T came to Zwolle to celebrate their 45th Anniversary tour. A night filled with the hits of a band that doesn't seem to slow down anytime soon.

45 YEARS OF ROCKING THE WORLD
Y&T, or as it was originally known as Yesterday & Today, are an American rock band. Although formed in 1972 their debut came out in 1974. Now 45 years later, the band is still going strong. Members have changed and currently only lead guitarist and singer Dave Meniketti has been with the band since the start.
The band has sold over 4 million albums worldwide and has a strong following that keeps supporting the band wherever they perform. Over the last few years they always came around the same time in Zwolle, the Netherlands, and tonight I was there. 
I was super excited to finally see this band live and hear classics like Mean Streak, Summertime Girls and Don't Stop Runnin'.
TRICKLEBOLT
Y&T didn't even make it to the stage yet, and the roof was already torn apart by the local support band, Tricklebolt. The 70s are alive and well, with a rowdy vibe of early Deep Purple meets Motörhead. Raw guitar, thrilling Hammond layers and great hooks will bring you straight into the mood of a night of pure rock n roll.
I have seen them open up for Uriah Heep earlier this year and was blown away by them at the time. To see them now open for Y&T was a huge treat, and once again they didn't disappoint. Tonight's set was filled with their 2018 self-titled album, which was great. Song's like I'll Drive, Open the Gate, High Trees and N347 are absolute bangers. Please check this band out.
I honestly can't wait to see just a Tricklebolt show, so far the 2 times I have seen them as a support act they blew the roof off. They are a band to keep an eye and ear out for.
Y&T LIVE IN ZWOLLE
Y&T came on stage and went straight into their 20 song set. Honestly, from the get go the band shows that you don't need big pyro, lighting or bombastic entre's to kick off a show. All you need is an incredible ability to play and a love for what you're doing. Hurricane and Lonely Side of Town kicked off the show. Furthermore, we got our first hit, big hit of the night: Don't Stop Runnin'.
Tonight is a special night, as mentioned it was the 45th Anniversary Tour. To celebrate such an occasion, Meniketti decided to play a song from every album Y&T ever released. The band tan include some other hits and crowd favorites, to create the perfect set. I don't wanna brush over every song performed tonight, as Y&T lovers probably can make a good guess.
Although Meniketti is currently the only living and touring member from the original line up, he paid homage to them and the current band absolutely gave it all to deliver an amazing show. Apart from all the songs, we were treated to incredible from all the members.
Longstanding guitarist John Nymann, drummer Mike Verderhule and bassist Aaron Leigh didn't skip a beat and had us entertained all night long. Another shoot-out also goes to the perfect rendition of I Believe In You. Honestly, it was perfect!
After two and half hours, we were left with Forever and a night that just was filled with highlights. Y&T rocks and I can't recommend seeing this band perform live enough. Next time I can, I will see the band live again, as it is a night to remember. Many bands should visit a Y&T show, just to see how to deliver an incredible show.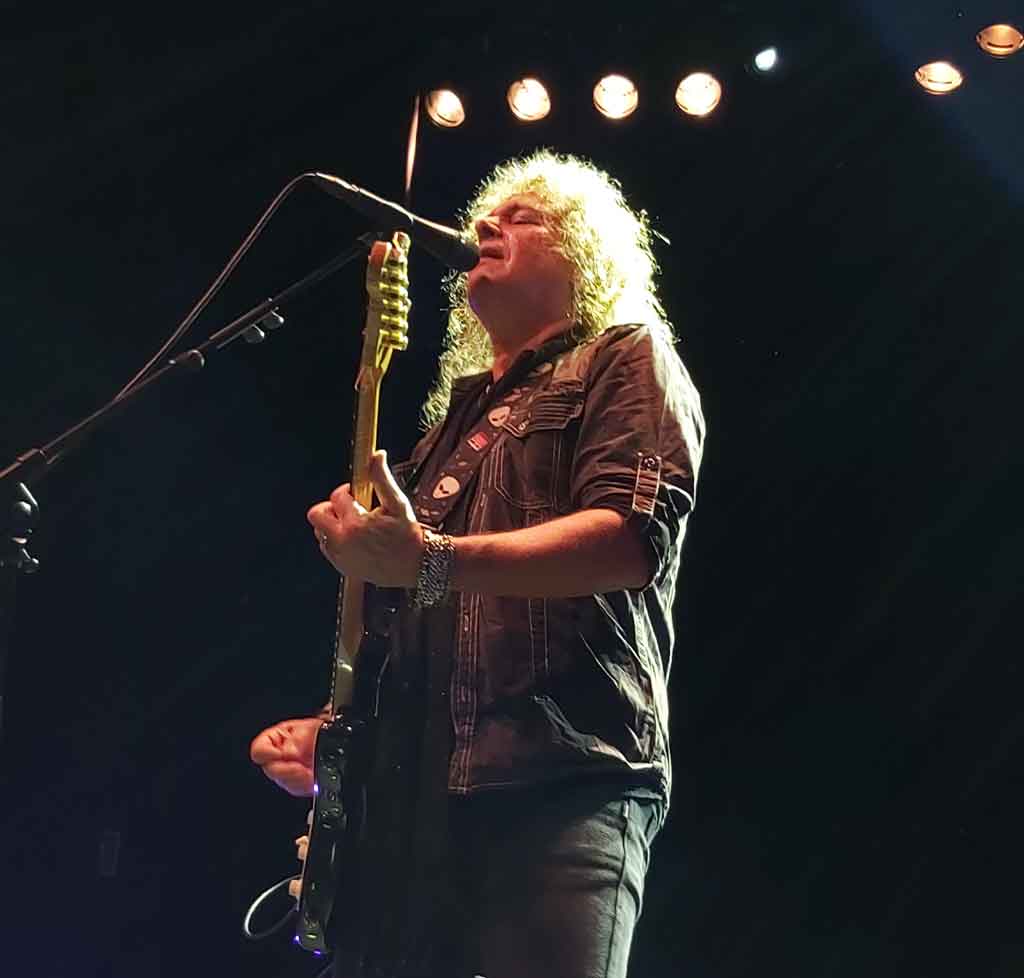 Read more reviews here!