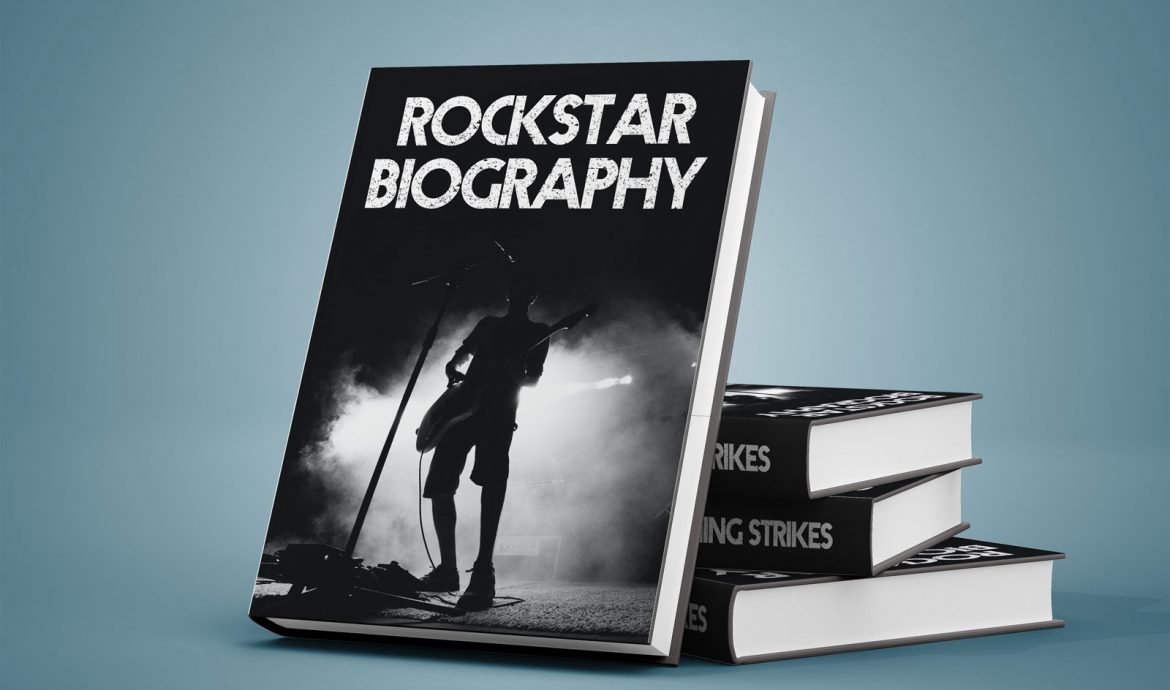 On a regular base I find myself looking online and in shops for new books to read. One section that always catches my eye is the autobiographies of rock stars. With thousands of books about different bands it is hard to pick the best one. But, here are my 3 books written by rock stars that I think are worth the read.
Born To Run by Bruce Springsteen
Throwback Thursday time! Remember the 2009 Super Bowl halftime show where Bruce Springsteen and the E Street Band were rocking the stadium for 14 minutes. The whole experience of the performance made Springsteen decide to make his first steps in writing his autobiography. A few years later the book was released and around the world it was very well received.
The book takes us back to his growing up years and shares an honest inside in his youth. Growing up in a Jersey family of an Italian woman and Irish men. Springsteen writes about his dad and the struggles that he went through with alcohol. It isn't the typical rock star autobiography which features the story of how amazing he is and what he achieved. It is a book about a man working hard to make it. The ups and downs that come with it and his road to being the man he is today.
The book is filled with honesty, humour and it feels like you're reading the lyrics of a Springsteen song. Except the song is now 508 pages long. With this book Springsteen triumphs to write a book for everyone, not just the Springsteen fan. It doesn't matter who you are. Uf you are a dreamer, hard worker, starting artist or just interested in rock and roll, this book is a must read!
Face The Music, A Life Exposed by Paul Stanley
With Paul Stanley's book the original line-up of KISS all had their fair share in telling their own story to their rise of fame. Even though it seems that all KISS members have their own view on certain events within the KISStory, Stanley's story felt the most genuine.
Once again it wasn't a book filled with look at me and see how good I was. The story is inspiring and starts off with Stanley talking about growing up and being partly deaf. The 1950s and the 1960s turned out to be a traumatic time, but instead of losing himself to the entire negative side of this, Stanley was able to boost his inner drive to succeed in music. The story continues to how KISS started and throughout the book there will be some comments towards the other band members (as all the other three autobiographies did). It also gives a good insight into the turbulent 80s of the band and the will to survive.
Yes, KISS is featured a lot in the book, but Stanley writes openly about former personal relationships, children and the deep connection he has with his now wife Erin. The book is filled with good anecdotes and is a true inspiration for people that might be different by a medical condition that life can turn around if you work for it. With a second book in the making we can only imagine what kind of stories the Starchild has waiting for us.
What Does This Button Do? by Bruce Dickinson
In the early 80s Bruce Dickinson was hired by Iron Maiden to be the new lead singer. Together they would work on the biggest selling metal albums combined with long and exhausting tours. With his autobiography What Does This Button Do?, Dickinson looks back on his life that is more than just being a lead vocalist.
The story is well written and contains lots of humoristic anecdotes about his upbringing and growing up with the British school system. Obviously Iron Maiden is hugely covered in the book. With stories about recording albums, touring and his departure of the successful band. His solo career, stories about learning how to fly and ending up working for a real passenger airliner are indent stories and make it a great book that isn't only about Bruce from Maiden, but about Bruce Dickinson and his true life story. The throat cancer and fighting his way back to the stage, shows the never give up spirit that you read throughout the book and shows what Dickinson is all about.
To bring the review to a close this book is filled with humour and fascinating stories that will be interesting to the true Iron Maiden fan. But don't worry if even if you're not it is a great read! With Iron Maiden going on tour during the summer in Europe it's now a great time to get yourself a copy of this book and dive into the book that may contain flying heavy metal.
For a bonus the next book is still on my reading list. However it has all the ingredients for a very interesting autobiography.
The Heroin Diaries by Nikki Sixx
Last year it was celebrating its 10th anniversary release. Readers of this book call it one of the most unique autobiographies published. Not only on the subject of music, but also addiction and life. The book gives an inside in the life of Mötley Crüe's bassist Nikki Sixx. Reading diary entries of Sixx from the year the heroin and cocaine took over his life. Next to you hear the side of the story of people seeing it happen.
The rise to fame and living the rock star life comes often with a downside, and that wasn't any different with Mötley Crüe. The parties and drug habits of this band have been well documented at the time.  However, with the Heroin Diaries it is Sixx who does the writing. Together with his co-writer Ian Gittins, he reflects on life and the paranoid delusions all the drugs took. All when he was getting lower and lower in life. Joining him in the story are ex-members, lovers, managers and more who give their words on the story.
But the story takes the opposite direction, with Sixx picking himself up and start living again. Reviews of the book say it is well written with poetic style to share his brutally honest story. So I'm very interested to read this book.
Once again these are my opinions on great books and I hoped you enjoyed reading this blog post!
More music blog posts