Another year passed and after all the concertless Corona years we got back in full swing. A year that saw us go to 20 events and shows, each filled with highlights. Let's dive in my top 6 of the best concert moments of 2022.
This top 6 list isn't in order of best to most amazing. It is really difficult to make a list like that, as all of them are special in different ways.
CRAZY LIXX ROCKING HARD IN LONDON
I already saw some shows in 2022, but it felt the concert season truly kicked off with an incredible show in London from Crazy Lixx. It was a combination of the crowd, the band, the set list and the overall atmosphere that made this an unbelievable experience.
Support from Chez Kane was great, and was happy to catch them in a show. I just remember the massive smile I had after Crazy Lixx finished the show. A feeling of excitement that you can only get after an extremely exciting show. It was one heck of a sweaty show, and the beers and conversations with the different band members absolutely rocked.
The night was entertaining and extremely fun. It felt like forever since I've seen a show like this. The energy (on- and offstage) was incredible. The stage presence of both artists was great, and the night felt like a true eighties rock night out.
Read the full concert review of Crazy Lixx + Chez Kane here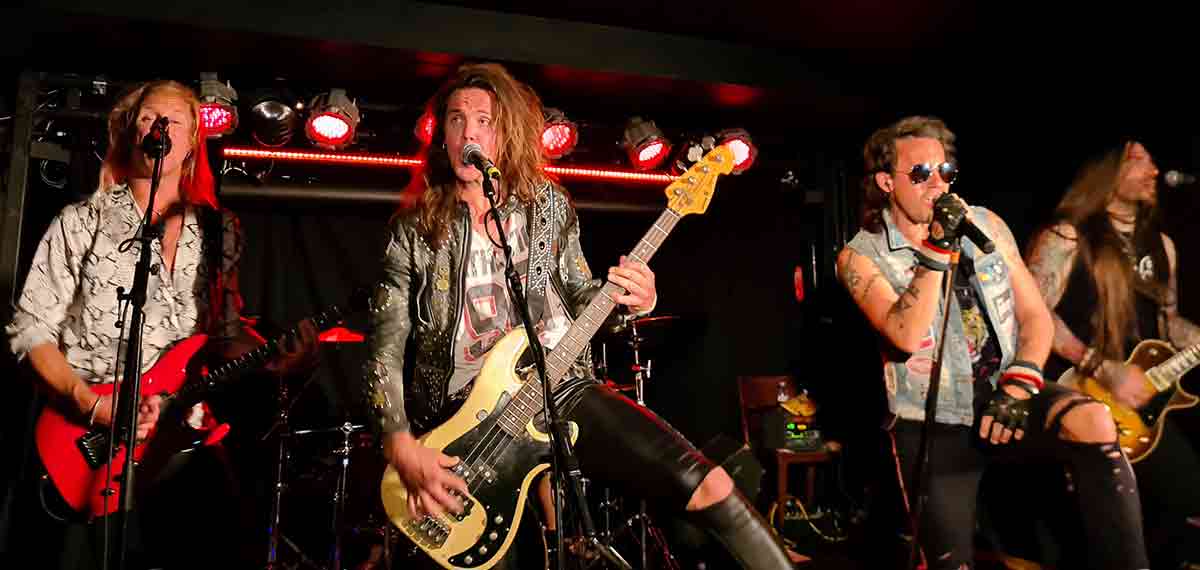 BIFFY CLYRO BRINGS THE FIREWORKS TO AMSTERDAM
When I bought the ticket to see Biffy Clyro, I didn't do it for myself. Personally, I hardly knew the band apart from 2 songs that I liked, but I bought them as a surprise for my partner. She saw them a few years before as support band of an Israeli artist and loved them ever since.
Not knowing any songs can be, though, as you got no clue what to expect. However, I feel that worked in my favor. After an incredible support of De Staat I already felt I had my money's worth. Boy, oh boy, did Biffy Clyro blew my mind. The second they hit the stage, the raw power, energy and musical talent was of another planet. The songs are incredible and powerful, and so many songs of this band have been added to my playlists ever since.
I walked away from this show being an absolute fan of the band. They are musical geniuses that wrote incredible songs and know how to put on a show. I can't be happier that my partner introduced me to one of my new favorite bands! An incredible and special highlight of the 2022 concert year.
Read the full concert review of Biffy Clyro + De Staat here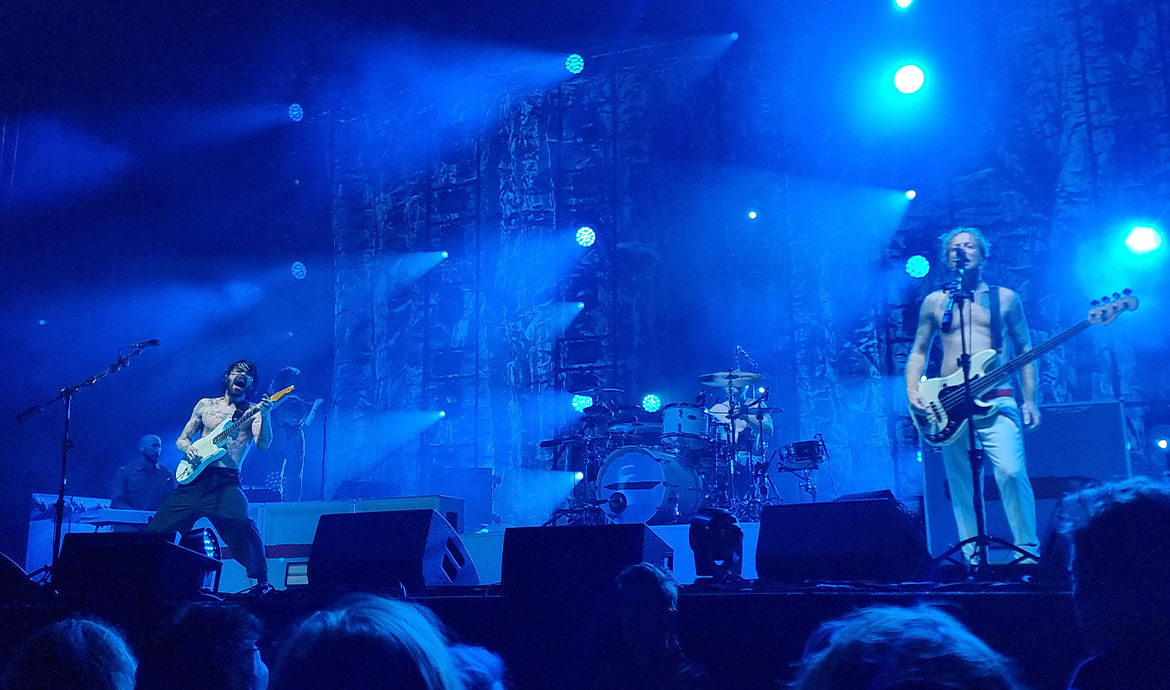 SEEING TOTO WITH MY DAD IN TILBURG
Toto is, for good reasons, extremely popular in the Netherlands. When they annouced their European tour, it was difficult to get tickets to their show in the ZiggoDome Arena. Never mind for the much smaller show in the o13 venue. Luckily, I did manage to grab not one, but two tickets and see these musical legends live in action.
My dad had a big influence on the music taste I developed over the years. I remember vividly listening to Past to Present in the car, an album filled with all the hits and classics of the band. To share now, the live experience in a small venue was incredible.
From the start of the concert, all the way till the end, Toto was rocking and kicking ass. What an incredible live act that sounds just like the records. It was great to see the comradery of the band between all the members. The mutual respect and the level of musical talent is something you don't see very often. Toto aged like fine wine, and to share this concert with my dad was incredible. A live act I can't recommend you enough to see.
Read the full concert review of Toto here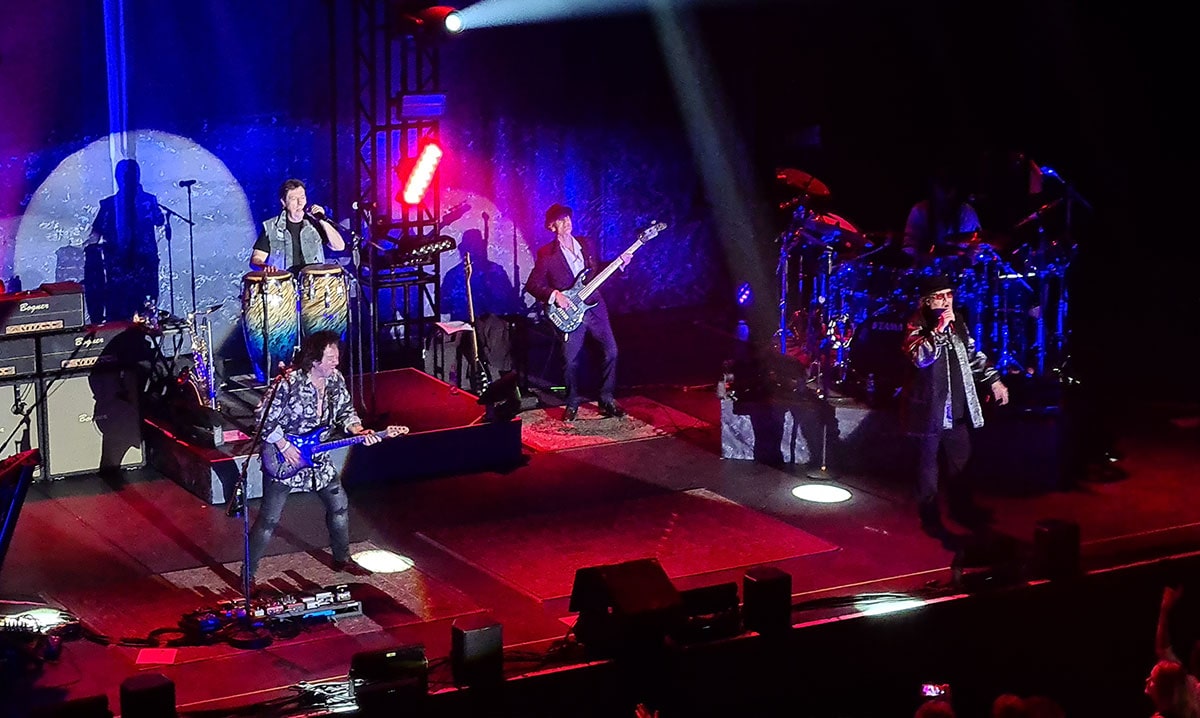 ONE LAST KISS
KISS is one of those iconic bands that have made a name for themselves for their bombastic live shows. In 2019, I saw them in Amsterdam at their farewell tour and in 2022 they continued with this tour for another European leg. After long consideration I decided to go to this show and my lovely partner decided to give me a VIP package for my birthday, giving me the change to see this amazing band live during sound check.
I couldn't be happier than seeing the band perform without their iconic makeup. In front of a small crowd, they gave it their all, and it was great to see and hear these rarer songs performed live. After dodging security, I managed to stay in the ZiggoDome and grab a perfect spot in front of Paul Stanley at the fence.
KISS came to Amsterdam for one last "kiss" and they brought all the big guns. An incredible bombastic show that had it all: great songs, a legacy to be proud off and a lot of fireworks. I'm truly happy to have seen them one last time. The show was great to watch, and it was a truly a crazy, crazy night!
Read the full concert review of KISS + The Last Internationale here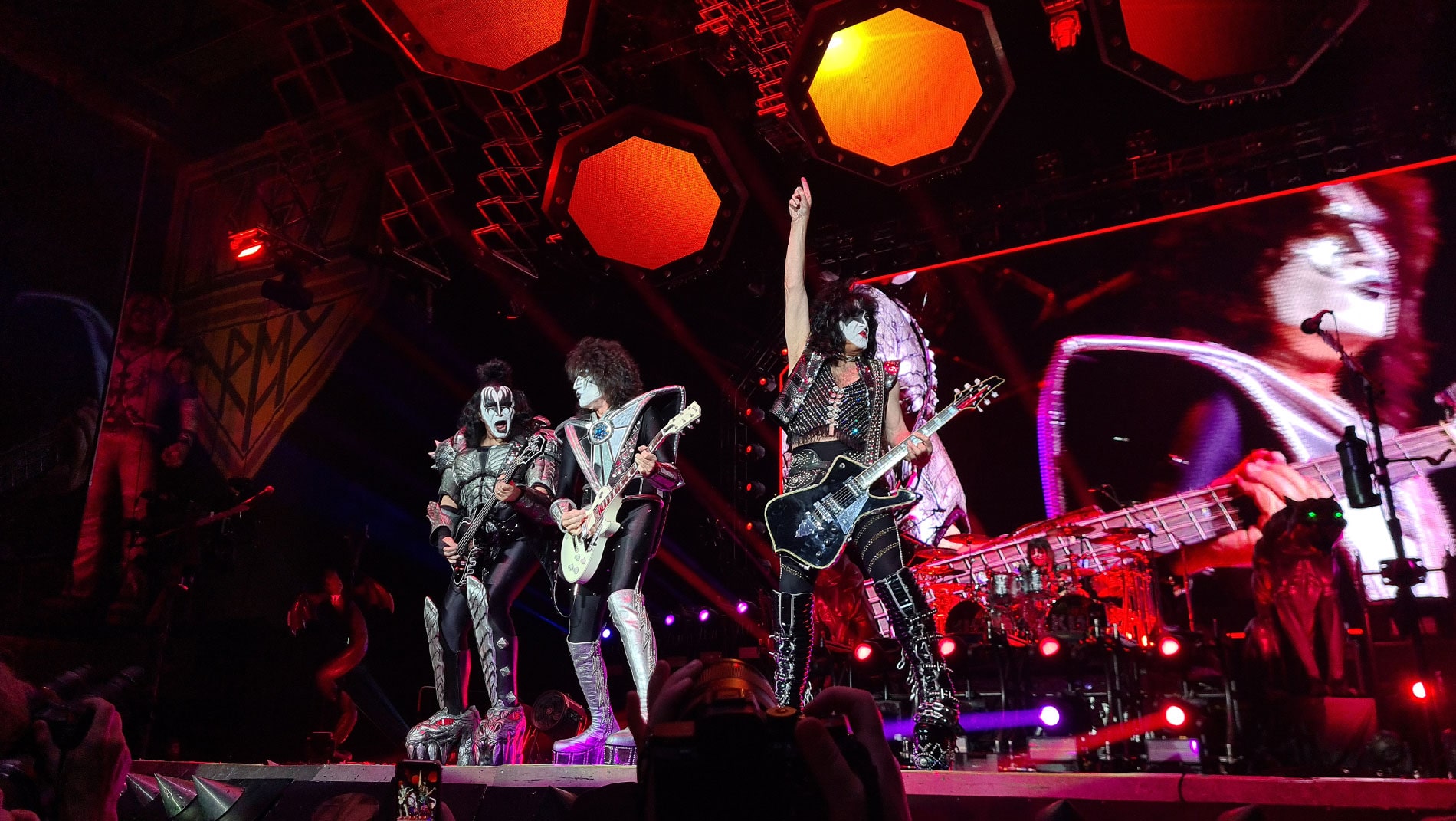 MEETING RICHARD MARX
In this case, it isn't only the concert that was a highlight, but coming across Richard Marx in the streets of Amsterdam was one massive highlight. We saw Richard Marx with my family the night before in Eindhoven, delivering a masterclass of a show.
I was super excited about this show, as growing up I always enjoyed listening to Richard Marx's music. The show was just Richard, his amazing vocals, a guitar and a piano. From the second he came onto the stage, he delivered a powerful show. Entertaining the crowd with his music, jokes and stories was incredible to watch. The highlight of the show was seeing him perform Through My Veins and a completely unplugged version of Angelica.
After the show, I managed to get a guitar pick and the set list from the show. However, the day after, on our way to the Biffy Clyro show, we came across Richard Marx on his way to the show in Amsterdam. By pure luck I still had the ticket of the night before in my pocket and Richard was kind enough to sign this for me. A super special moment, that I won't forget.
Read the full concert review of Richard Marx here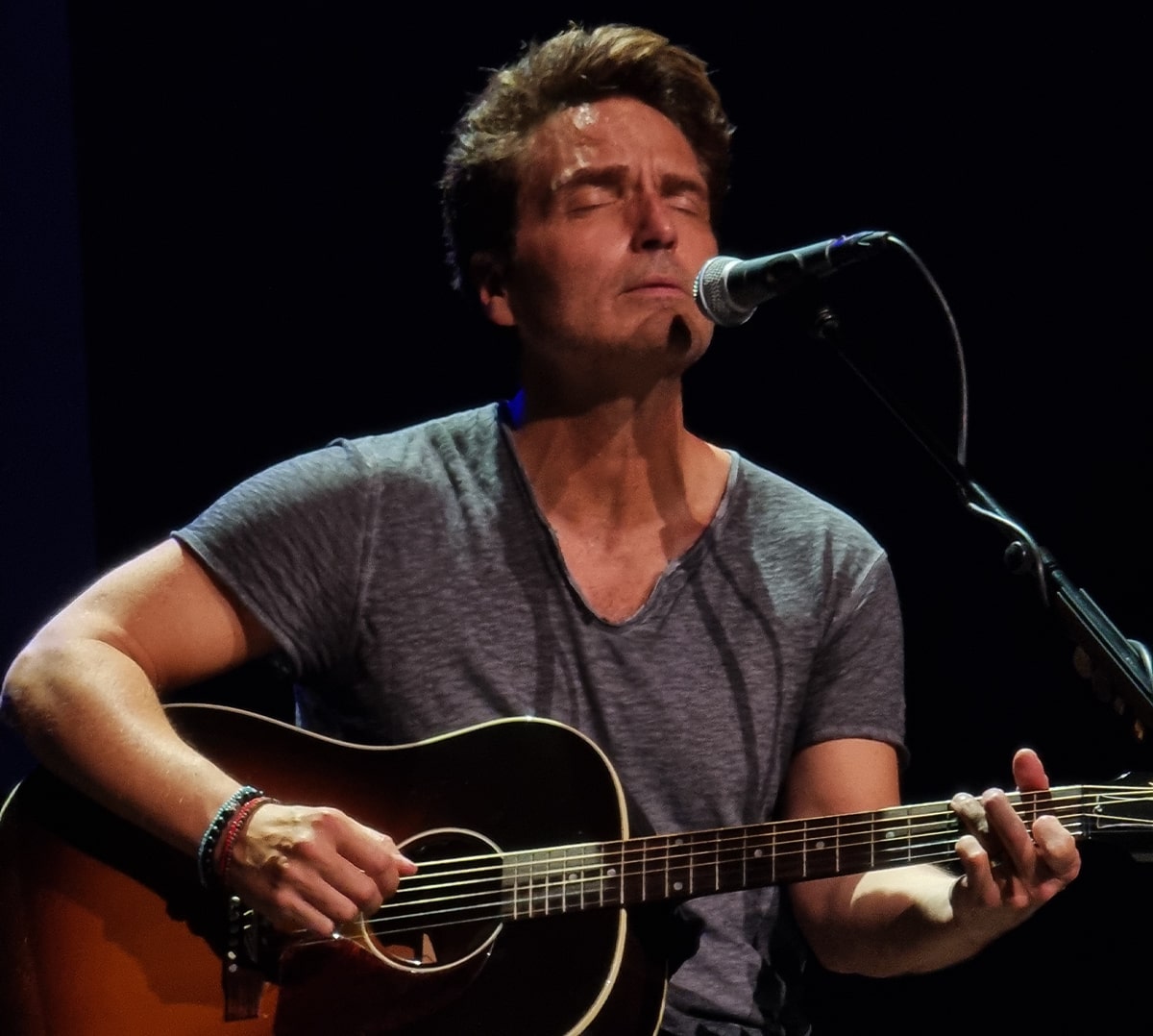 THE PERFECT ENDING OF SEEING WHITESNAKE LIVE
When Whitesnake annouced their farewell tour, a feeling of sadness came over me. Since 2015 I have seen the band live whenever I could, and they are my all-time favorite band. The music and vocals of David Coverdale really connect to me. Although he deserved his retirement, I did feel sad as I hoped to see him many more times live on stage.
My partner had never seen them, and we bought tickets to see the band live in Glasgow. With early entry tickets, we found the perfect spot at the fence, and we're ready for an amazing night. Special guest was Europe, who delivered a great show, before the incredible Foreigner hit the stage. All was fun and games until the lights went out one more time for Whitesnake.
The set list was all the classics mixed with some of the last album. Standing front row at a Whitesnake concert means there is a change of being acknowledged by the band. David Coverdale went above and beyond and gave a lot of attention to me, which was insane. Absolutely amazing.
DC laid down a professional and emotional performance that will be remembered for all the right reasons. A true end of an era. Thank you, David Coverdale and Whitesnake for an outstanding show and legacy.
Read the full concert review of Whitesnake + Foreigner + Europe here