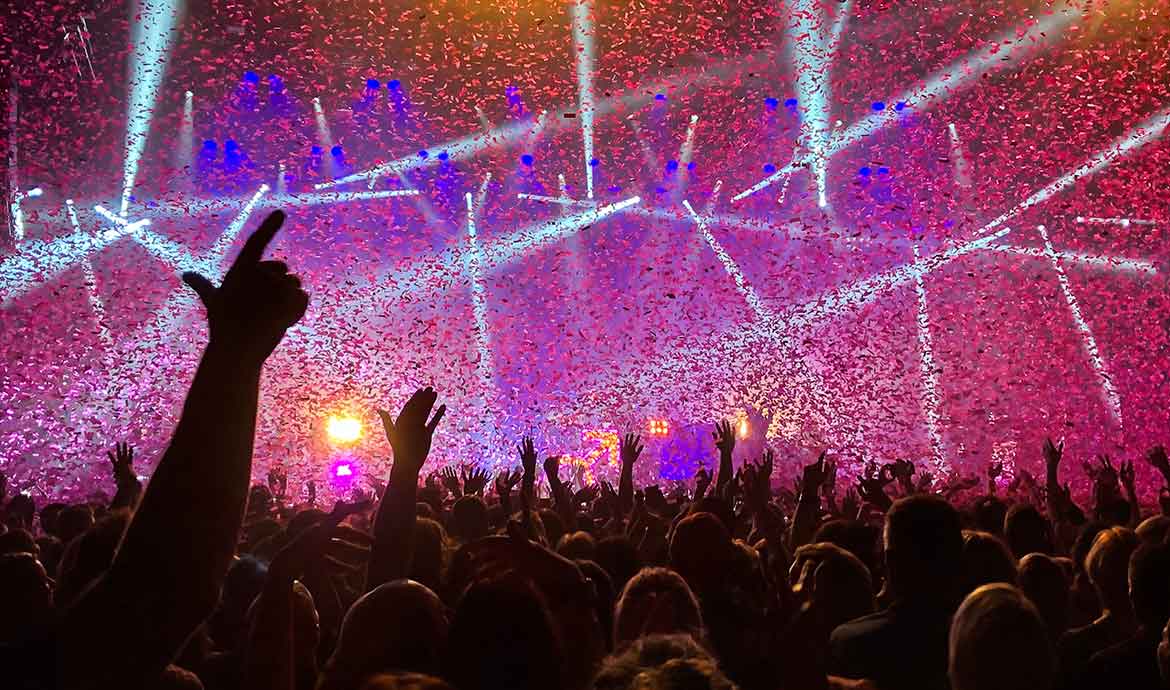 If you are a concert lover, you will know the excitement that comes with the show and the memory that stays with you. But more often than not, you can have not only the memory of a show as memento, but also a real souvenir to collect. Let's dive into our top 5 souvenirs to collect from concerts.
CONCERT SOUVENIRS
Attending concerts is a thrilling experience for music lovers. It doesn't matter if it is a small, intimate gig or a massive stadium show, concerts provide a unique opportunity to connect with like-minded people. Immerse yourself in the music and experience an incredible night out.
After a concert you got the memory of the show and perhaps some photos or videos. But there is so much more that can bring back those memories with little souvenirs of the show. Here is a top 5 souvenirs to collect from concerts.
1 – KEEP YOUR TICKET
Let's start with the most obvious item to collect and keep from a concert: your actual ticket. Many people like to keep their concert ticket as a physical reminder of the show they went to. That includes me. I don't have many of my concert tickets, and part of the reason is that a lot are just e-tickets these days. However, I do have some tickets lying around, including a ticket to my first Whitesnake concert and a signed ticket of the Richard Marx show I went to.
Tickets can be a meaningful reminder, especially if the show was amazing or the ticket artwork looks stunning. I would like to say it is a free souvenir, but then again you had to buy the ticket to even see the show.
2 – PHOTOS OR VIDEOS
Let's all agree that we won't make a million pictures and videos during a show and block everyone's view in the process. However, the amount of times I'm looking into my camera roll and look back at a few pictures of the shows I went to is a lot more than I want to admit.
In today's digital age, it is easier than ever before to grab a quality image of your favourite artist on stage. Make an album at the end of the year with all the concerts you went to, featuring your own images. Taking photos and videos can help you relive the experience later on.
3 – MERCHANDISE
It can be become a bit costly, however merchandise is a great way to show your support to the artist and get a nice shirt or hoody in return. Over the years I bought so many t-shirts, tour programmes, caps and other items that we can just fill a room with that. I love wearing my band shirts, and it feels like bringing these artists to the masses as you walk through town.
4 – SETLISTS
The list of songs the artist uses on stage to remember the show can be a great souvenir. You need to be near the front of the stage to catch one, but if you do, it is a real buzz. Some artists even personalize their setlists with drawings, messages or signatures.
5 – GUITAR PICKS AND DRUMSTICKS
Same for the setlist, but if you manage to get close enough to the stage, you might catch a guitar pick or drumstick from the show. What better way to remember the show than an actual stage used souvenir! Over the years I caught my fair share of picks and sticks and a lot of them are framed or on display. The beauty of a drumstick is that when you ever meet the artist, you can have it signed by him as well. For some people, even the confetti thrown in the air during a show is a must-have collectable.
Personally, my favorite items to get from a show are guitar picks. There is something about the thrill of getting one from your favorite that gives a big buzz.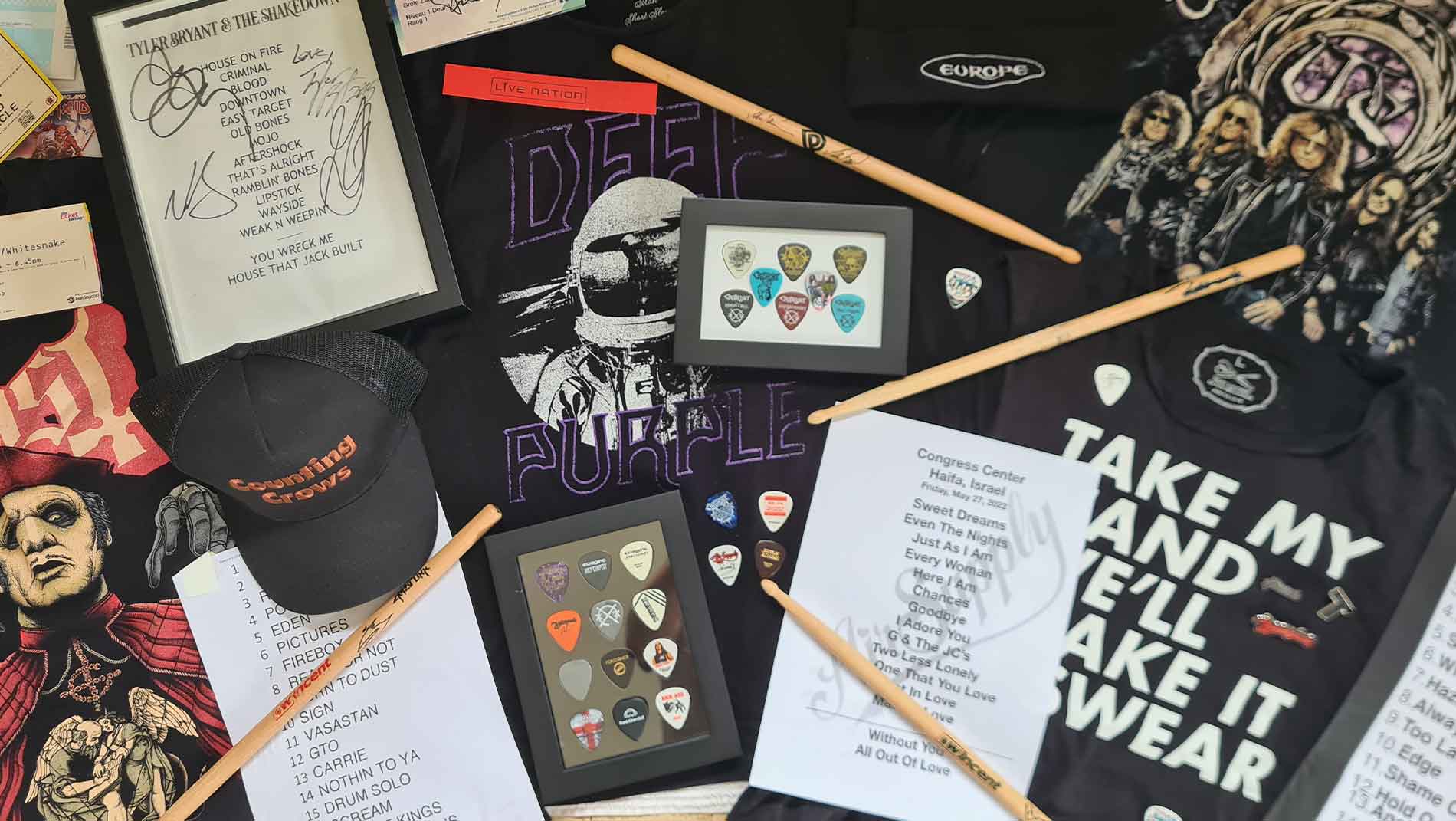 YOUR PICK?
Attending concerts are exciting and memorable experiences. Make sure those memories stay by collecting items of those shows. Let me know in the comments what you collect!