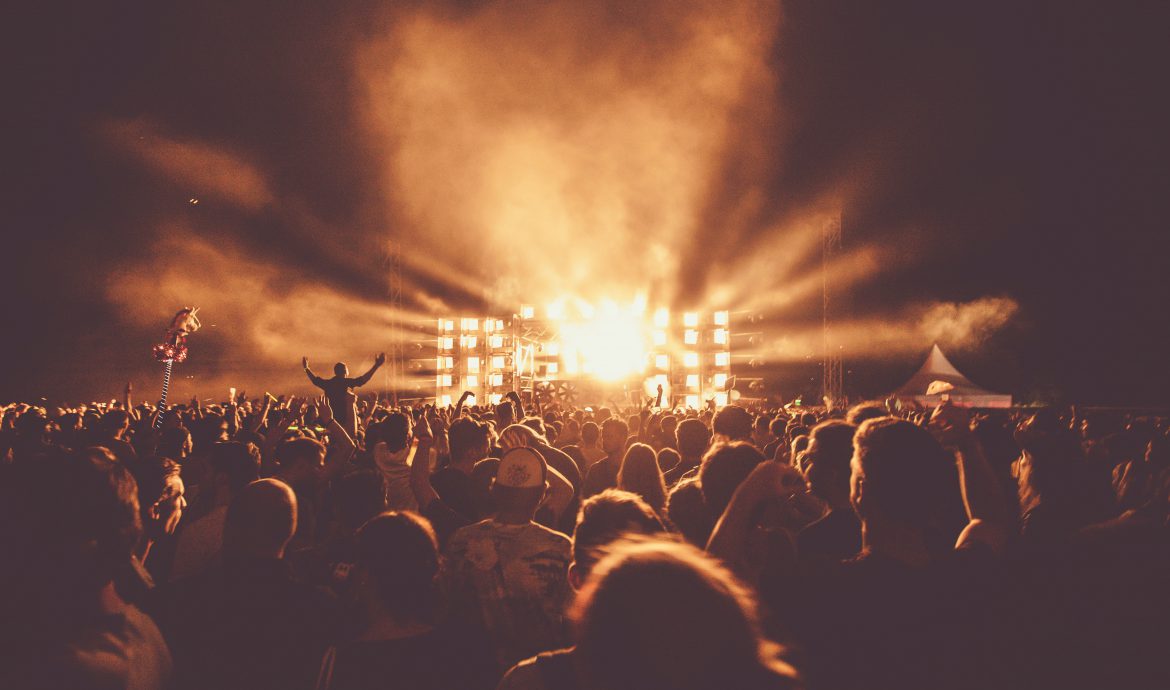 American Bands We Wish Would Come To Europe In 2019!Back in the 80s, many of the rock bands came from America and would end up dominating the charts around the world. Now, so many years later these bands still have a huge following around the world. But as other genres grew in popularity, it got harder and harder to see some classic 80s bands in Europe. So here's our list of just a few bands we would like to see return to Europe next year. Obviously, one of the main criteria for these bands is that they haven't played in Europe for a while now. 
TESLA
Is it fair to put TESLA on the list? Well, we have to agree, they announced some European tour dates for next year. Unfortunately, they only seem to play a handful of festival shows. Which is great when you go to the festival, but for those who can't make it for whatever reason, it is a shame. Looking back, it is almost 10 years since the American rock band paid a proper visit to Europe.
In 1982 City Kidd changed their name to the now iconic TESLA. Management advised a new name, and so the band called itself after the inventor Nikola Tesla. Not long after the name change, the band released their first album, Mechanical Resonance. The album peaked at number 32 on the Billboard 200 and featured songs like Modern Day Cowboy and Little Suzi. The follow-up to their debut album would come out in 1989 and was called The Great Radio Controversy.  A nice touch, considering that they got their band name from the inventor of the radio, Nikola Tesla. On the album they had a hit with Love Song, and it would expand their popularity as a rock band.
TESLA still releasing music
In the years that followed, TESLA kept on releasing new music till their mid 90s break up. Luckily, they reformed back in 2000 and continued recording new music. Their 2014 Simplicity album being their latest release was well received by critics around the world. The band has been working with Phil Collen as a producer for their new record, Shock. It is expected that this album will come out early 2019. Definitely something to look forward to!
The band still has four of the five original members with Brian Wheat on bass, Frank Hannon on guitar, Jeff Keith on vocals and Troy Lucketta on drums. The latest addition to the band is Dave Rude, who joined the band back in 2006. The band has toured the US multiple times over the last few years with for example Def Leppard. But it would be amazing to see this band do a European tour again. The vocals and musicianship are still there, so who knows, will 2019 be the return of TESLA in Europe?
Firehouse
Well, yes, I have to agree. They aren't the biggest band on the list, but still an incredible band. With their self-titled debut album, Firehouse immediately hit success with songs like Don't Treat Me Bad, Love Of A Lifetime and All She Wrote. Selling over two million copies in the United States and the album was certified double platinum. But the popularity didn't end within the borders of America, the album went on to become certified Gold in Canada, Singapore and Japan.
Their follow-up came with the 1992 album Hold Your Fire and gave not one but three hit singles. When I Look Into Your Eyes became a Top 40 hit in the US.  Although the music industry was changing and grunge and alternative music was more popular, Firehouse succeeded to get back in the charts with their third album 3. With the song I Live My Life For You, the band did the thing that no band in their genre was able to do: get a Top 20 hit in 1995. But popularity in the United States was slowly dropping. Their next album Good Acoustics hit Gold in several countries around the world, including Asia. Firehouse went on to do a few tours in Asia and sell out most of the dates.
Firehouse continued touring over the last few years with still three of the four original members. CJ Snare is still the lead vocalist and still has pretty much the same voice as he did back in the day. Bill Leverty still kicks ass on guitar, Michael Foster keeps the beat running behind his drums. Bassist Allen McKenzie joined the band back in 2004 to complete the line-up we know today. We know this band won't fill arena's nowadays in Europe, but this band is still high on our list of must-see bands. Fingers crossed!
Van Halen
If there is a band that has a love hate affair with Europe, it must be Van Halen. Multiple feuds with band members and cancelled dates made it all not too easy. In fact, it has been over 15 years since the band last performed on European soil. But it isn't the feuds between band members that made them famous back in the 70s. The band was formed back in 1974 with the classic line-up of the Van Halen brothers (Alex and Eddie), David Lee Roth and Michael Anthony.
Their debut album came out in 1977 and peaked at number 19 on the Billboard 200. The self-entitled album featured many of the signature Van Halen songs like Runnin' With The Devil, Ain't Talkin' bout Love and the guitar solo called Eruption. Success kept on coming with the follow-up album Van Halen II. But the band hit gold with the 1984 album. It was their sixth studio album, and it would contain not one, not two but three top 20 singles. Jump was with its catchy, prominent synthesizers a chart topper around the world. Panama and Hot For Teacher were doing great on the charts as well and still are fan favourites.
Different singers, still rocking
With the success growing, so were the irritations within the band. During the 1984 tour tensions went above the breaking point and in 1986 the band replaced Roth with Sammy Hagar. The band went into new directions and grew in popularity with the new singer. I Can't Stop Loving You became a hit, and also the albums that followed with Hagar had great success around the world.
Only once again tension boiled high within the band and ten years after joining the band Hagar left. Roth would join the band again to be replaced by Extreme singer Gary Cherone. After Cherone left the band in 1999, Van Halen quit touring for a while till the reunion tour with Hagar in 2003. This reunion wouldn't last too long, with David Lee Roth returning as lead vocalist in 2007. Multiple US tours have taken place since Roth joined Alex, Eddie and now bassist Wolfgang Van Halen.
In the last few years there have been rumours of a European tour, but it never happened. So I think many Europeans would love to see a Van Halen tour now after so many years. Who is the singer? Well, let's keep that question unanswered.
Warrant
They are another classic 80s band that may not be the first band you think of, looking back. Yet they were there! Warrant was formed in 1984 and went on to have major success between 1989 and 1996. The debut album Dirty Rotten Filthy Stinking Rich came out in 1989 and was a major success, charting at number 10 on the Billboard 200. The album featured two very popular power ballads, with Heaven, and Sometimes She Cries. Warrant went on to tour the world before recording their second album, Cherry Pie, in 1990. Although the album would have been called Uncle Tom's Cabin, the record company wanted a more rock anthem track. Jani Lane went back to writing and came up with Cherrie Pie. The song was a massive hit and went straight into the top 10 in the American singles chart. I Saw Red followed into the top 10 and the album sold well over 3 million copies.
Shift of members
The following albums would never reach the success they had in the years before. It led to multiple band member replacement. After Lani left the band occasionally in the 90s and 00s the original line up of Warrant would come together once more in 2008 for a (short) reunion tour. After Lani left the band later that year, Warrant went on. Bringing out two albums in the last ten years with Rockaholic and Louder Faster Harder. These albums are sounding great and capture some 80s and 90s with a new voice.
When it comes to members, Warrant had quite a few in their existence. Eric Turner on guitar and Jerry Dixon on bass are the core members of the band, as they started the band over 35 years ago. Joey Allen on guitar had two long stints with the band in 1987 till 1994 and from 2004 till now. The same counts for drummer Steven Sweet who left the band around 1994 to return in 2004. After leaving Warrant for one last time in 2008 Jani Lane went on to do solo. He passed away in 2011 and by then he was replaced in Warrant by Robert Mason.
Mason was able to give his own twist to some of the more classic songs. Put the classic and the new material in one setlist, and you got a great show to look forward to.
More blog posts
Read more music related stories here!