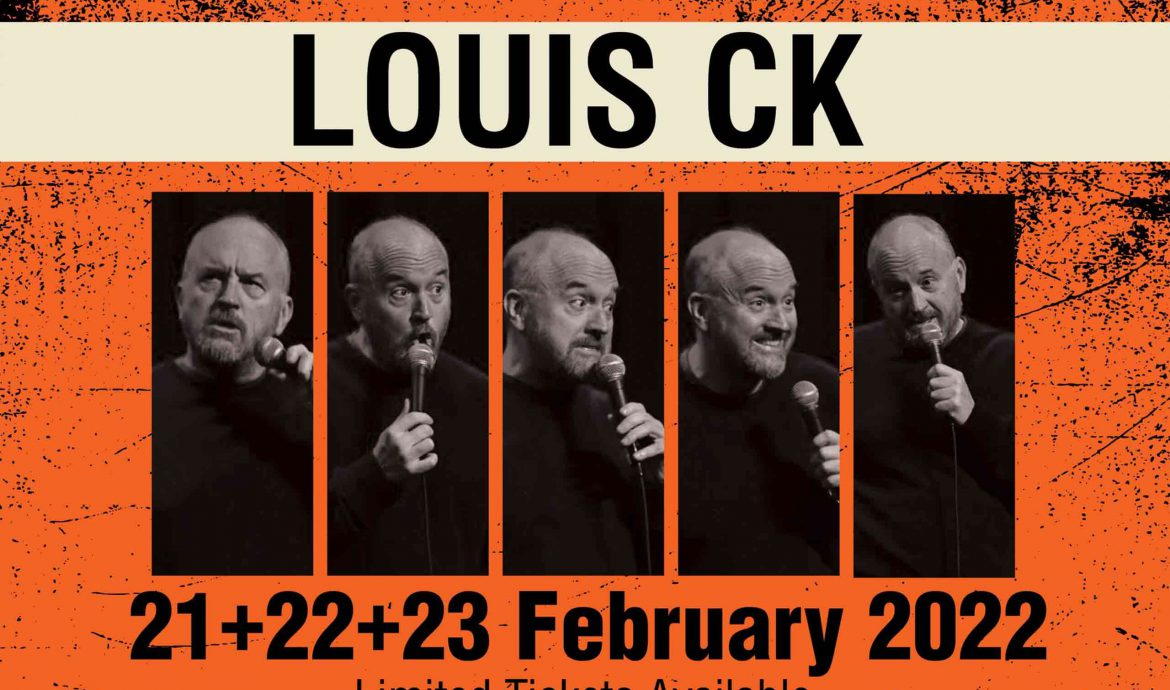 Louis C.K. made his return after two years, back to Israel for not one, but three sold out shows. The six-time Emmy Award winner released nine specials in the last few years, with the latest one released via his own website.
LOUIS C.K.
Louis C.K. is one of America's darkest comedians, who found international fame as a comedian, actor, writer and filmmaker. His humour is dark and features many mentions of sex and death. The 54-year-old reputation suffered in 2017 when a series of sexual harassment allegations became known.
However, many of his fans stayed by his side and the comedian still tours the world with his shows. His last show was released in December 2021 via his own website, and currently he tours with new material.
TEL AVIV
During previous performances Louis C.K. came to Israel, he performed in front of thousands of people in large venues. This time around, he opted to go for a more intimate performance in front of 900 audience members each night. It was very nice to see a comedian of his calibre perform in a smaller venue.
The fans of Louis C.K. still stuck by him after the scandals and showed up early for the show. The crowd included many famous Israeli comedians and international film director Quentin Tarantino. 
We went to the first night of the three shows in Beit HaChayal, in Tel Aviv. We got lucky with seats on the second row as all nights sold out under the hour and were ready for a night of laughter. 
SUPPORT
For the show, Louis C.K. brought two American comedians with him to warm up the crowd. Both comedians had 12 minutes to bring out their material and essentially get the crowd going.
First up was comedian Adrienne Iapulcci, who warmed up the crowd quickly with dark and politically incorrect humour. It really suits the style of Louis C.K. as well, so it fitted the show perfectly. Everything from 10,000 corona deaths and still no parking to adopting babies, she was able to joke about it all.
Raanan Hershberg followed suit with a more loud approach in his comedy. Featured recently on the Jimmy Fallon show, the American comedian had the crowd in the palm of his hand during his set. His stage presence and loudness fitted his jokes based on sex, the lack of it, corona and his loud Jewish mom.
Both comedians were hilarious, and hopefully they will make their return to Israel soon!
SHOW
Louis C.K. walked on after being announced by Hershberg and kicked off his show straight away. No time was wasted before Louis started strong with jokes about Jews, lions and of course sex. 
Tonight's show might not go in the books as the most controversial show of the six-time Emmy winner. That doesn't mean it wasn't any good. As you can expect from a typical Louis CK show, his jokes are dark, observational and self-aware.
CK was on fire and was able to keep getting good amounts of laughs throughout the show. Apart from jokes about Jews, his material included Korean and black Jesus, gay semen, fart porn, homelessness, murder and suicide. 
A lot of punchlines followed, and the only downside was the length of the show. It felt a bit rushed and with under an hour perhaps a bit short. Apart from that, I had tears in my eyes of laughter throughout the show and was very glad we went. Tonight, Louis C.K. showed that he wasn't cancelled just yet.
Read all my blogs and concert reviews here!