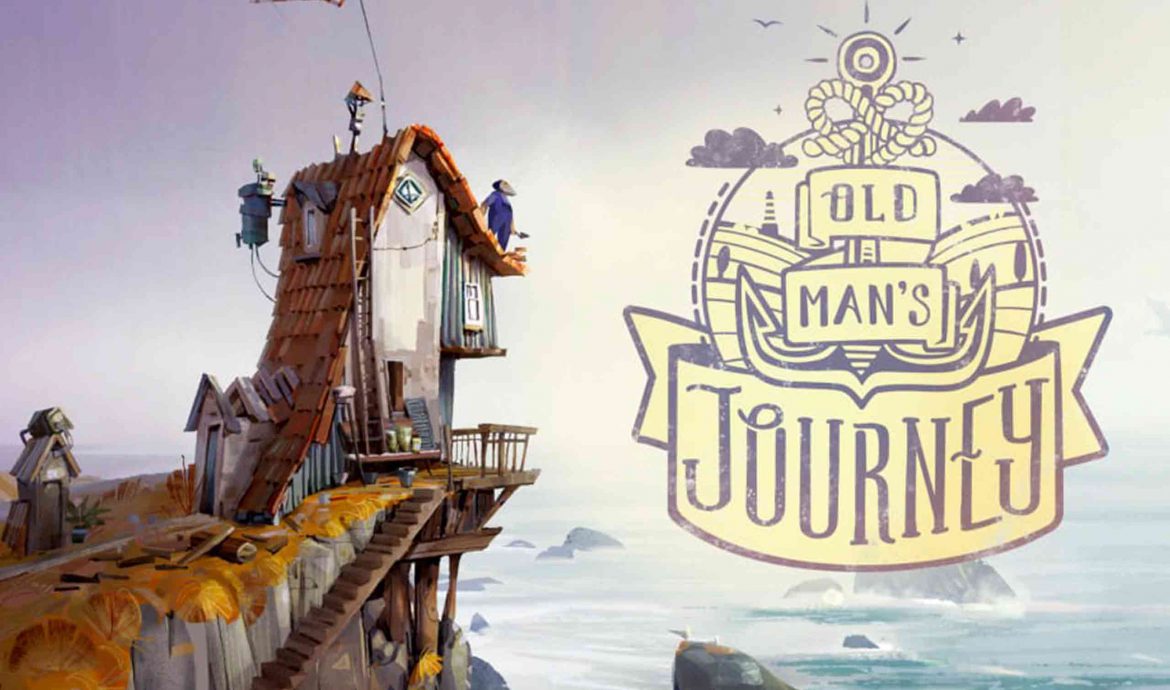 Second game review, and it is an Old Man's Journey Switch review! This game does not require an Old Man's Journey walkthrough from start to finish, so I will keep it short. It is a short, but well-designed puzzle game!
I'm a bit late to the party, as the game came out back in 2018. It shouldn't stop the fun, as I just finished it! Let's dive into a short review of what I think of this cute drawn game.
BROKE RULES
Before we dive into the Old Man's Journey review, let us look at the developer. Broken Rules is a gaming developer based in Vienna, Austria. The goal of Broken Rules is to focus on making games that are innovative, while maintaining broad accessibility.
The games are focused on simplicity and rich interactivity. Something that really came together on their first PlayStation and Nintendo Switch game: Old Man's Journey. Other games that came from this developer are Secrets of Raetikon and Eloh, which are both available on Steam.
OLD MAN'S JOURNEY GAME – INCLUDES SPOILERS
With Old Man's Journey, you play as an old man that embarks on a journey. I do realize I just explained the title, but bear with me.
Old Man's Journey is a puzzle-filled story about life, losing people and hope. The game features no dialogue, but is able to tell the story of special memories, broken dreams and plans that didn't work out in the way they should have. The journey shows you as an old man rediscovers those moments while going to his dying (ex) wife. The story ends with the old man reconnecting with his daughter.
The sound, the art and the story are exciting, and it shows that a game doesn't need to rely on heavy character dialogue. In fact, with no dialogue at all, this game stands and works perfectly. Like Spirit of the North, the calmness and music enhances the silence and creates a relaxed atmosphere.

REVIEW OLD MAN'S JOURNEY
At the point of writing, the game is on sale for $5, but the normal price is $10. For $5 dollars, you got yourself a great looking game that plays smooth and is long enough to keep you entertained. I do however feel that anything above this price is too much, as the game is 1.5 hours short.
That said, I did enjoy playing Old Man's Journey and the small puzzles you had to solve. Although repetitive near the end, the art style kept me entertained. The well-drawn 2D world, character and environment looked amazing! I recommend playing Old Man's Journey if you enjoy this type of puzzle, non-dialogue games.
In handheld mode, the game places perfectly as you can use the screen to tap where you want the old man to go. However, when you use the Nintendo Docking station and a controller, this becomes more of a headache. When buying, just wait until there are discounts going on, so you don't pay full price for the game on the Nintendo Switch.
In short, I do recommend playing this game if you like puzzles and incredible art. It plays smooth and keeps your brain working with solving the puzzles.