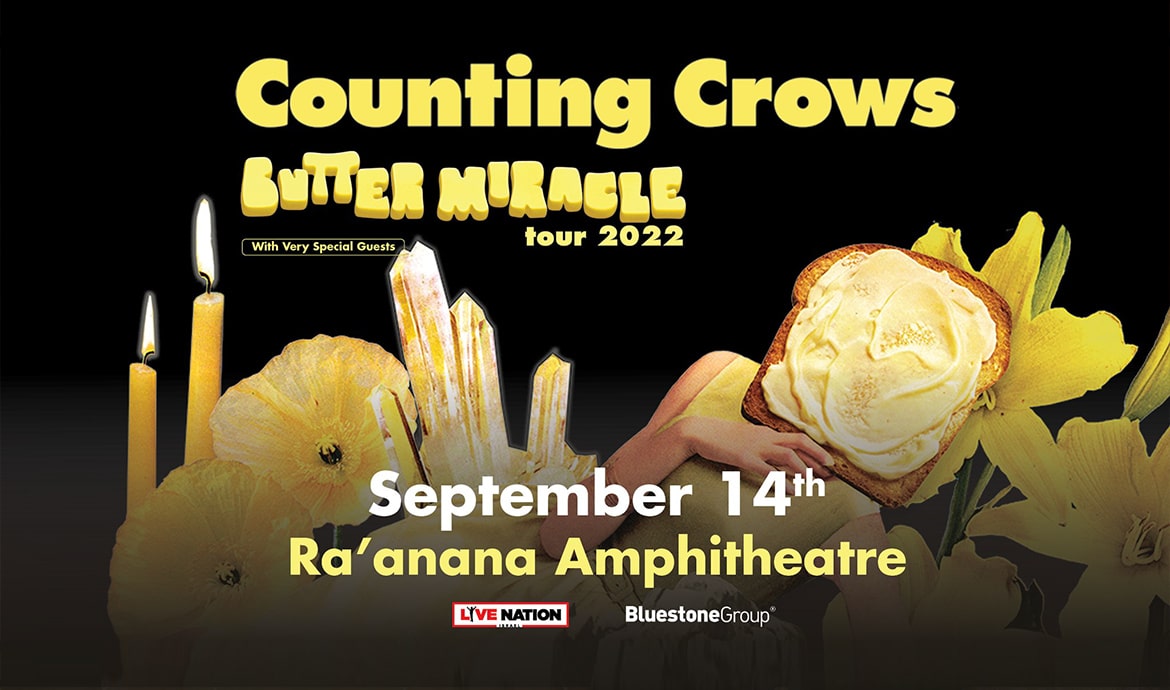 American rock band Counting Crows made their first time visit to Israel to bring a piece of California to the Ra'anana Amphitheatre. With them, the band brought countless hits for the enthusiastic crowd. 
A SPECIAL BOND
Lead singer Adam Duritz has a special bond with Israel. Coming from Jewish origin, Adam Duritz worked in a kibbutz over 40 years ago in Israel. Now in 2022 the lead singer joined his band for a special performance on Israeli soil.
The Counting Crows came to Israel as part of the Butter Miracle World Tour. With the single Accidentally In Love from Shrek 2, the band grabbed nominations for an Oscar, Emmy and Grammy.
WARM WELCOME
Being it was the first time the Counting Crows came to Israel, the band was welcomed by a big crowd that embraced them from the get go. In the hour and half show the band performed the classics like Round Here, Mr. Jones, Hard Candy and Big Yellow Taxi. The only hit I personally missed in this set was Accidentally In Love. I guess we will save it for the next time the band comes to Israel.
The songs followed each other quickly, with just a few stories and thanks in between. They had the crowd standing up on their feet for most of the show, singing a long with every lyric.
CALIFORNIA
It felt tonight that the band brought a piece of their home with them. The roots and the mentions in the song came back on several occasions, for example with Cover Up The Sun. Other highlights of the night were Bobby and the Rat‐Kings and Butterfly in Reverse.
The show ended with Holiday in Spain. A song that reminded me of the Netherlands. Bear with me on this one, but Counting Crows collaborated with the Dutch band BLØF for a slightly different version of Holiday in Spain. I honestly really love this version and the combination of Dutch and English lyrics.
The band gave a big thanks to the crowd before leaving the stage, before calling it the best show in years on Twitter! From the response, I'm sure it isn't the last time the band performed in Israel!
Tel Aviv, what a way to kick off the European leg of the #ButterMiracleTour. We had a blast! Best show in years! Thanks for coming out.

📸: @AlonLevinArt pic.twitter.com/LJp3xDjjsb

— Counting Crows (@CountingCrows) September 14, 2022
Find here more about the Counting Crows or read here more reviews from bands I saw.