Legendary songwriter Richard Marx came to Europe as part of his solo and acoustic tour. My dad and I bought tickets back in 2019. Corona came in the way and in the end it turned out it wouldn't be just my dad and I going to this show, no, my fiancé and mum joined us. Let's review an amazing night with Richard Marx live in Eindhoven!
MARNIX EMANUEL
However, before we saw the legend himself, we had a nice little warm up from Amsterdam born Marnix Emanuel. Alone with his guitar (or keyboard) he played about 6 songs in front of a crowd that was eager for Marx.
The songs of Marnix Emanuel are nice. It fits the genre, however the little mistakes in vocals and playing made it a bit rough to get really into it. I can understand why he was opening up tonight, but it just wasn't really the performance he needed. That said, do check out Marnix on Spotify or YouTube, as new artists will be the future and one show doesn't always give the right impression for young artists.
RICHARD MARX
In my opinion, Richard Marx belongs in a special league of singers and writers. Perhaps you can say that some songs from the 80s are a bit cliché, in general he only got better over age.  Then again, I'm biased as I absolutely love the music of Richard Marx. We had the tickets in the pocket the second he announced his European tour back in 2019. It has been a long wait, but so worth it.
The American singer has won several nominations for the Grammy's and won one. A string of hits shaped the 80s with Angelia, Too Late To Say Goodbye and Right Here Waiting. He became the only male artist in history to have his first seven singles reach the top 5 of the Billboard charts. Over 14 number one singles followed as both performer and songwriter. Later in Marx career he became a songwriter for other artists including Kenny Rogers, Luther Vandross and NSYNC.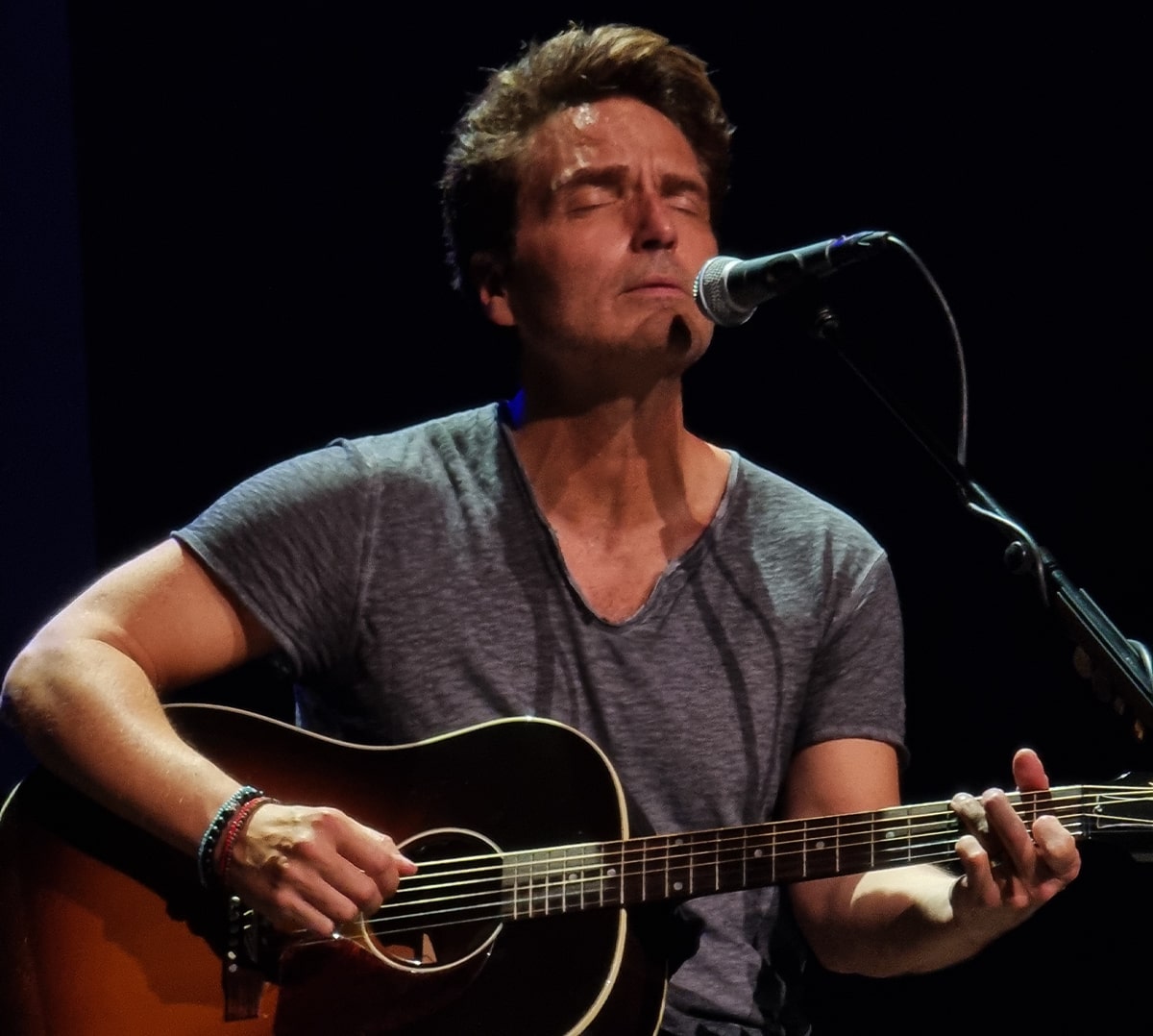 SOLO
The show tonight features Richard Marx alone on stage with an acoustic guitar and piano. Just him, his stories and the music. From start to finish, Richard had the crowd in the palm of his hand. His vocals were on point and sounded just like the records.
Endless Summer Nights opened the show, followed by Take This Heart and Satisfied. It became clear from the start that this show was going to be interactive. Richard told stories and asked people to shout suggestions of songs they wanted to hear.
It meant that he went back in his catalogue to sing some of the requests. Not always performed in full, yet he did a lot of it. Some of these requests included Goodbye Hollywood and Another One Down.
UNPLUGGED
Technical issues with visuals couldn't stop the singer from giving it his all. As the set progressed, more songs from his new album were included. Shame On You is on the album a hard rocking song that sounds amazing. Live it still had the same rawness in vocals, and it worked great on only an acoustic guitar.

As a songwriter, Richard Marx had the pleasure of working with some of the best musicians in the world. Some of his hits for others made its way into the set, Edge of a Broken Heart, This I Promise You are all songs the crowd were singing along with.
Personal highlights during this show was an incredible performance of Through My Veins on piano. It is one of my favourite songs of all time, and to hear it live was incredible! Angelia was another highlight. If an acoustic show wasn't enough, Richard stepped away from the microphone and continued singing and playing at the edge of the stage. Hearing the real vocals with no amplifier was incredible. An incredible show was ended with arguably his biggest hit: Right Here Waiting.
Richard Marx is a true entertainer that delivered an incredible performance in Eindhoven! The man was honest, funny and showed no arrogance. It was an incredible show and one to remember.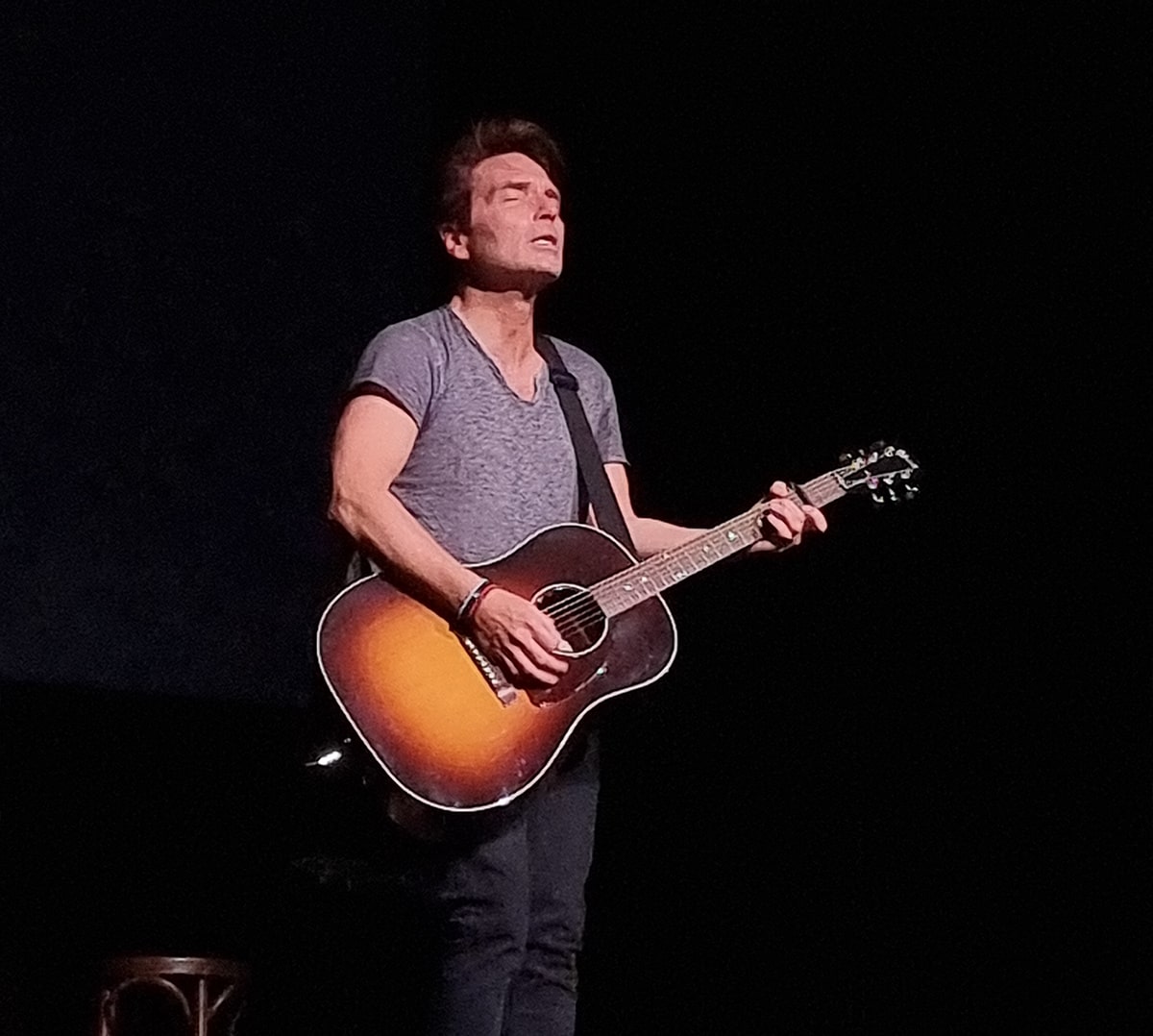 SMALL UPDATE
After the show, I managed to get the show's set list and guitar pick. A great little memento. However, the best was yet to come. A day after the show we were in Amsterdam to see Biffy Clyro when passing a hotel in the heart of the city. On the moment we passed, Richard Marx walked out! We met him briefly, and he signed my ticket from the show. An amazing memory!
Richard Marx latest album is out NOW! It is called Songwriter and is filled with four different genres and amazing tracks.
Read more reviews here!