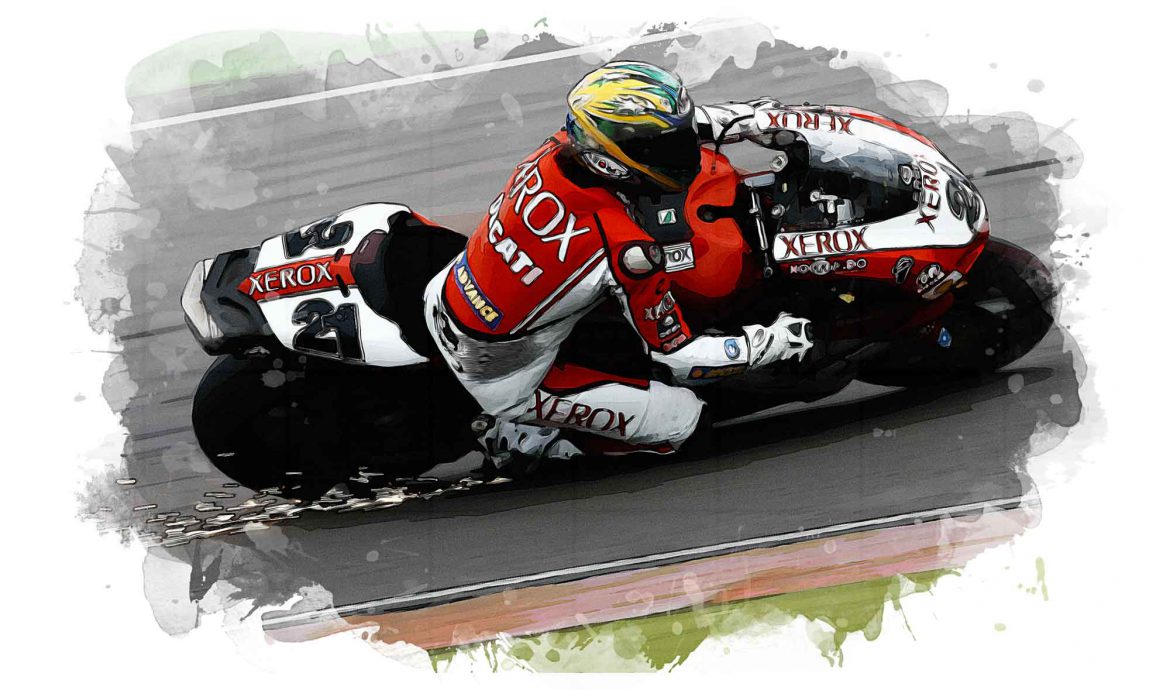 Troy Bayliss is a true legend in the World Superbike scene. The 3 time world champion retired from the sport 2 years ago, but still has a big impact on the sport. I had the absolute honour to do a very small interview with the Australian rider.

INTERVIEW
How did you start your race career, and was it always your ambition to race?
I started when I was a child. It was my passion of course, and it was good to become a professional racer.
From all the classes you have raced in, what was your favorite?
I don't know, obviously I love the World Superbikes.
What is your happiest race moment?
Every moment on a bike is a happy race moment to me.
Do you still watch the Superbike races, or have you closed the chapter?
I work as a tester for the new Ducati Extreme. I also have a racing school in Australia (Troy Bayliss Experience) and I keep looking at the motor races.
Your career was mainly with Ducati. Did you have at any point the feeling to move manufacture?
No.
Nowadays, you do a lot of testing for Ducati. Do you miss racing?
Always miss racing, but I don't come back. I retired as a racer.
Is there any special reason you ride with the number 21?
No, not in particular any reason behind the #21.