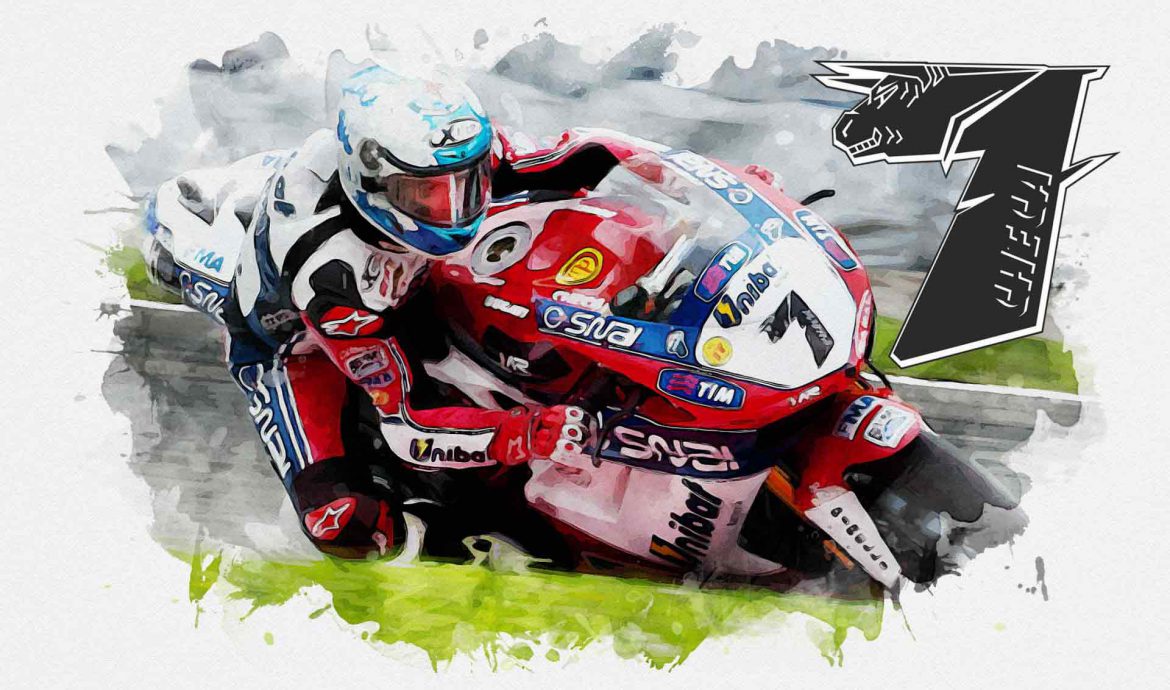 4 years ago, Spanish superstar Carlos Checa made its step to the World Superbike scene after a successful MotoGP career. So far, Checa has been in top form, winning 3 of the 4 first races. We met up with a Spaniard halfway through the season for a short interview.  
Althea Ducati
Carlos Checa made the switch to the Althea Ducati team last year, and the partnership paid off with several wins throughout the 2010 season. Also, this year Checa is part of the Althea squad and with 3 wins in the pocket Checa is coming to Assen as the championship leader.
A lot of MotoGP riders go to the World Superbike, such as Max Biaggi, Marco Melandri, James Toseland, Sylvain Guintolli, Chris Vermeulen, Roberto Rolfo (Moto2) and yourself of course. What is the reason that so many MotoGP riders go to the World Superbike?
Everyone has their own reasons of course but, for me, I felt that I had reached the end of my time in GP, and it was time for a change. Now I see that I made the right decision!
This year you don't have a teammate. Is it harder to adjust the bike, there is no data to compare with?
For me, it does not really make a difference, to be honest. I got on great with Shane (Byrne) last year, but I am also happy this year. Perhaps in some ways it is better to be alone as the team's focus is all on me.
This year you are doing extremely well, even when you didn't manage to win the race, you are still on the podium. What is the secret behind the Ducati and yourself?
I think this year we just have a great overall package, the bike, me, the team, everything has come together. Last year, my first year with Althea and the 1198, was a learning year and so this year we have all the experience of last year to work with. The team also works very well and is a close unit of people. 
Who do you consider your biggest concurrent and why?
You can see from the classification that my main competition this year is Max (Biaggi) and Marco (Melandri). They are strong, experienced riders and are riding competitive bikes.
What are your expectations for the rest of the season? 
I am taking each race one at a time. I am not thinking about how the season will end and prefer to concentrate on each race and do my best each weekend. We are only halfway through the season and have some good, and some not so good, circuits still to come, so it's impossible to predict what will happen.
What do you have with an out lap (haha)? In Miller Motorsports Park (USA) you crashed because you were riding with your bike on wet grass, in Misano your bike didn't work any more, thankfully you got a lift from Ruben Xaus and in race 2 your chain was broken, so you had a lift with a scooter.
I don't know, but I'm very happy and relieved that it has happened on the honour lap and not on the final lap of the race!
Embed from Getty Images