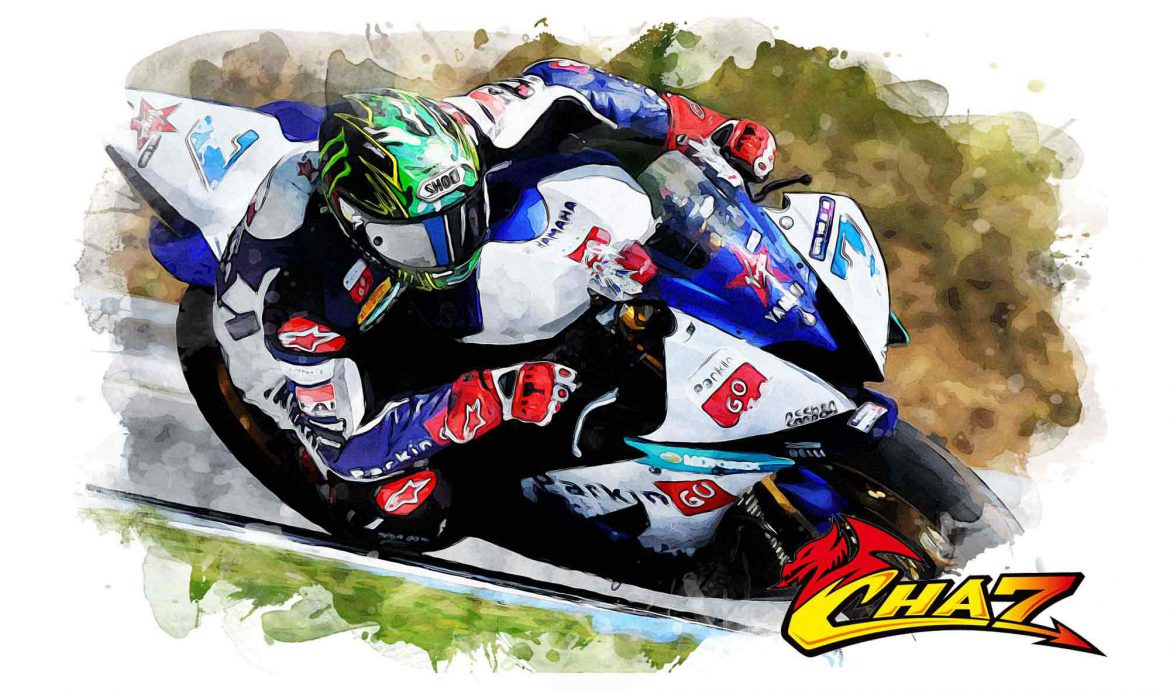 The goal was to start on a Triumph, however circumstances changed. This meant Chaz Davies started his season on a Yamaha. With a new bike, the Welshman had high hopes to battle on the front and fight for the championship.
CHAZ DAVIES
The Welsh motorcycle racer Chaz Davies had so far a mixed season. A p18 in Australia and a p2 in the United Kingdom makes it look worse than it is. But I would highly tip Chaz Davies for the title. I was able to speak to Chaz in Assen before the race for a short interview.
INTERVIEW
This year you were supposed to ride on a Triumph, but that changed to Yamaha (right before the season started).  Is it easy to change from one bike to the other, and do you get used to the new bike very quickly? 
Changing bikes is never easy, but after a couple of days you begin to get used to the feel of the newer bike. In our case, it was very difficult. Because it was close to the first race, and we had a lot to learn in a short space of time. The first 2 races of the year we made setup mistakes because of our lack of experience with the Yamaha, but we learnt quickly what we needed to do and have been competitive ever since.
It seems that this year Yamaha is unbeatable. What's the secret of this success besides you driving it? 
I wouldn't say it's unbeatable. It's a great bike and obviously very competitive, but I believe there are many bikes out there that are just as competitive. I enjoy riding it, and I think that is one of the key points as to why we have been so competitive. Also, having a strong rider like Luca as a teammate means that we both have to keep our game at a high level to be the top rider in the team. The friendly rivalry helps both of us.
Most riders begin as a little child with racing. At what age did you start, in what kind of classes, and how successful were you? 
I started mini moto racing when I was around 7 years old and was British Junior Minimoto champion from 7–11 years old, so I was quite successful.
Just as Carlos Checa you ride with number 7. What is your story behind the number 7?
I've always liked the number 7. For most of my career I have stayed with the number 57, but in 2010 I decided to change because I started a new chapter of my career in the World Supersport Championship and the number 7 was available, so I took it.