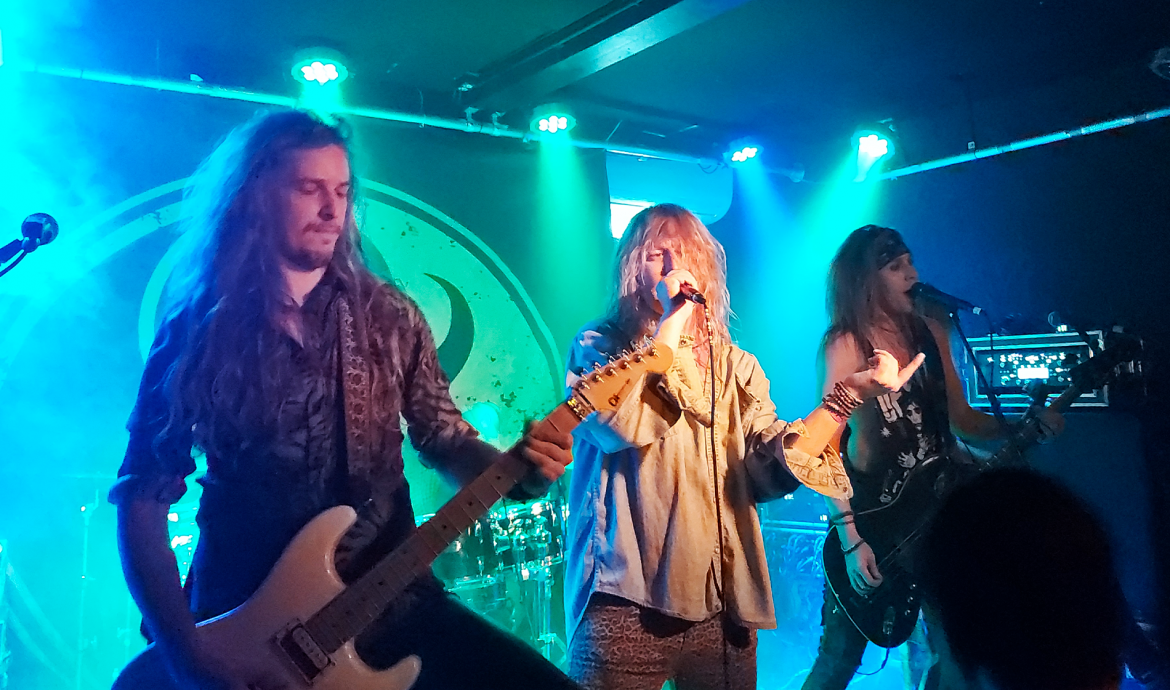 Shiraz Lane is currently touring around Europe on their first ever EU headlining tour. Promoting their latest EP "Vibration I" the band brought not one but two support acts with them. I saw them live in Tilburg, the Netherlands at a small venue called Little Devil.
Temple Balls
The first band of the night was Temple Balls. These young guns have proven their abilities within the rock scene by opening for bands like Queen, Deep Purple and Uriah Heep.
So far, the discography contains two albums, the 2017 album Traded Dreams and the 2019 album Untamed.
The hard rock band showed a lot of energy in their performance. They played tight and owned that stage throughout their performance. It was a great set to watch and listen to and a shame it was over so quickly. Some of my favorites of the band are Kill The Voice, Hell And Feelin' Fine and Seven Seas Of Wonder.
Block Buster
An up-and-coming band from Finland. These four musicians released their debut album (Losing Gravity) last year and already showed they belong in the rock scene. The sound of the band can best be described as classic rock with a modern touch. 
Live, they sounded great. They were carved out of the right rock and roll wood, and the musical style fit the night. Songs that are worth checking out include Sweet Mary Jane, Move and Out In The City.
Shiraz Lane
The headliners of the night come from Finland and are currently promoting their latest EP Vibration I (2020). Shiraz Lane is a young, energetic, ambitious, authentic hard rock group which is big in the underground music scene. With the current line-up (established in 2015) they released 2 critically acclaimed albums For Crying Out Loud (2016) and Carnival Days (2018). These albums combined with touring around Europe with bands like Lordi and H.E.A.T made them grow in popularity around the continent.  
Embarking on their first headlining tour around Europe, the band brought an energetic 13 song strong setlist filled with great and well executed rock songs. The band was on fire on the small stage in front of about 100 people, and they played their hearts out. The fans loved it, and they played songs from all their releases including Harder To Breath, Mental Slavery, People Like Us and from their latest release You Will Remain. 
Shiraz Lane once again proved they are a band that will only grow. The difference between the early albums and their Vibrations I EP is incredible. It has a much more mature sound and the vocals are on point. Combine that with the great musicianship of the whole band, and you got yourself a killer band.
More concert reviews of 2020
Mika live in Tivoli Vredenburg, Utrecht, the Netherlands.