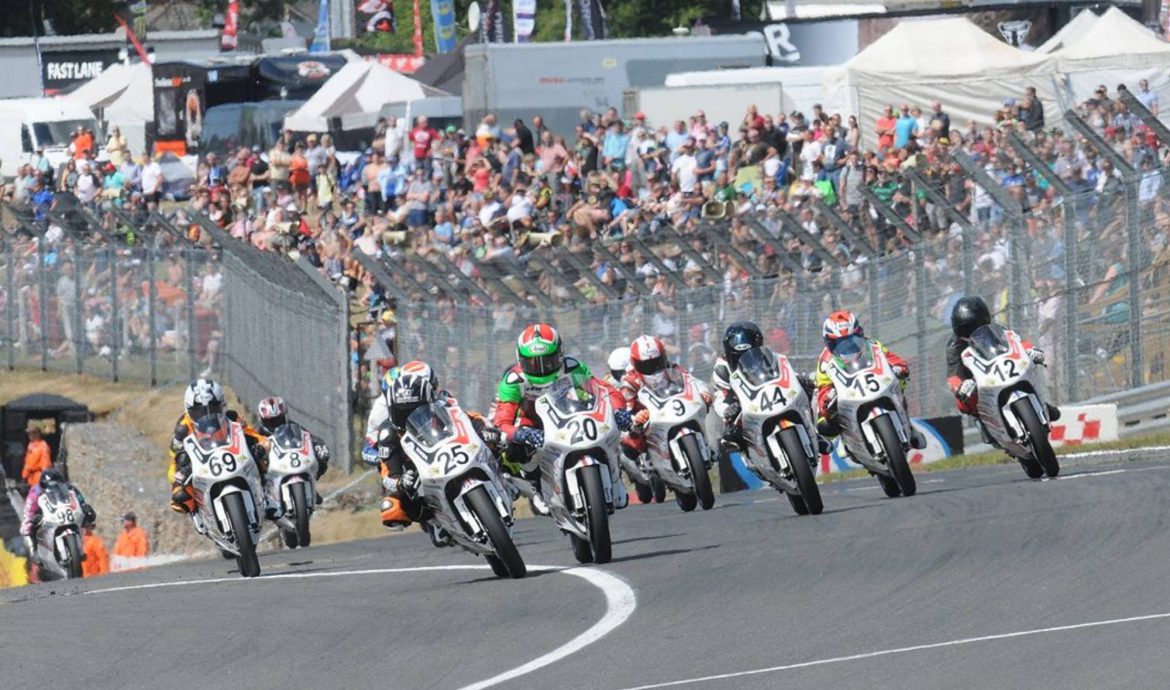 Yesterday, the second race of the Moriwaki 250 Junior Cup started under perfect conditions, but before the race even started we already lost Leon Orgis who had a crash in the warm-up lap. In the end the race was won by Victor Steeman, but it wouldn't come easy for the Dutchman.
This caused a small delay and unfortunately for Orgis his race was over before it begun. However, the other riders were ready for some racing action, and it was once again close racing as usual. In the first few laps, the complete top 15 stayed within 13 seconds of one another. Slowly, the top 5 was able to break free and created a small gap to the rest of the field. In the front group the fight was tense with Steeman, Kevin Orgis and Strudwick taking the lead on several occasions. Brandon Paasch and Peetu Paavilainen were following in this group, with Quentin Koers closing the gap to this leading group.
But things went wrong in the group battling for first with
Thomas Strudwick
,
Carlos Tatay
and
Kevin Orgis
crashing while fighting for the lead.
This crash caused a red flag and so it was Steeman who wins the race in front of American wildcard rider Brandon Paasch and Peetu Paavilainen. Quentin Koers takes fourth in front of Hilster, Kroeze, Kawakami, Doorakkers, Bude, Franke and Shane Faber. 
Kevin Orgis has broken his wrist because of the crash, and Thomas Strudwick had to stay a night in the hospital in London for observation. Strudwick suffered also has a double arm fracture. Carlos Tatay came unharmed out of the crash.
Standings after 9 races!
Kevin Orgis still leads the way with 158 points, but Victor Steeman is now chasing him down in second with 129 points. Meikon Kawakami is now on third with 122 points, just 3 more than Peetu Paavilainen, who has 119 points. Quentin Koers is on 5th with 97 points.