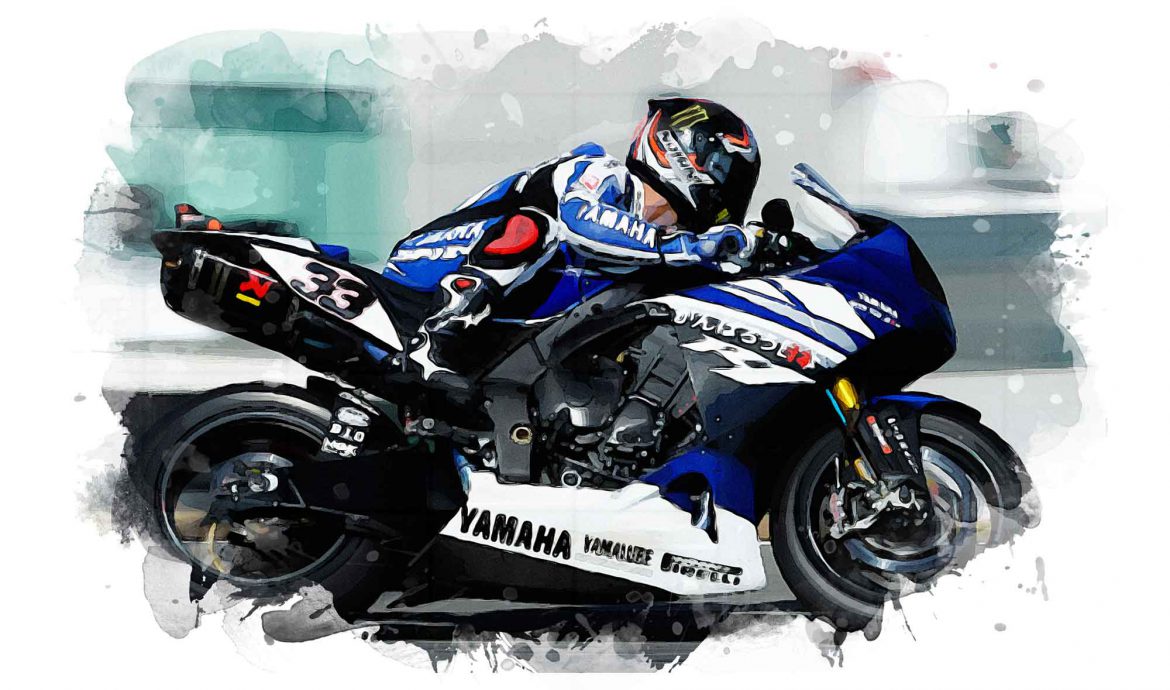 Marco Melandri made the step from MotoGP to the World Superbikes for a brand-new adventure with Yamaha. I had the great honour to have a small interview with the Italian rider reflecting on his first year in World Superbikes and the upcoming season with BMW.
MARCO MELANDRI
Marco Melandri is an Italian motorcycle racer that will start the 2012 World Superbike season on a BMW. Melandri is the 2002 250cc World Champion and was runner-up in the 125cc. After competing in the MotoGP class from 2003 to 2010, Melandri was able to win 5 races.

In 2011, he made the switch to the World Superbikes with Yamaha. The season was fruitful with several victories and finishing second in the championship. In the up-and-coming season, Melandri will race as teammate of Leon Haslam for BMW.
INTERVIEW
This year is your first year in the World Superbike, what do you think are the biggest difference between the World Superbike and MotoGP?
Everything is different, bike's, tires, brakes and paddock atmosphere.
Laverty and yourself didn't have any experience with the Yamaha, and you rode on some of the circuits. Is it hard to get used to in a very short time of period to the bike and the circuit?
Actually the bike was good and easy, but in a difficult track for the bike was really difficult. For me, many tracks were new, but I've been lucky with the weather condition to so all time to learn them.
At the second race at the Nürburgring, the weather was very bad. Your teammate made, during the race, clear that it was better to stop the race, for safety reasons. Racecontrol stopped the race at 75%, what was your opinion about this race, should it have been stopped earlier and is there an evaluation about that with the race control?
Yeah, it was so difficult and dangerous that race. Even worst, was that they stopped the race at 75% when it wasn't raining any more. After the race, I had a good meeting with the race direction to try to improve the safety.
At Silverstone this year, Yamaha said they would pull out of World Superbike Did you know it about that or came it as a surprise, and what was the first thing that you thought after hearing the news?
It was completely a surprise to me! I actually had all ready 2012 contract sign with them…
Next year you are going to ride the BMW team, you will be the new teammate of Leon Haslam. Are you looking forward to next year?
Yes, I know Leon pretty well because I was living in UK close to him. I think we will push each other, and we can work together on the bike, so I'm aware about how difficult it will be, but at the same time I'm so happy and motivated.