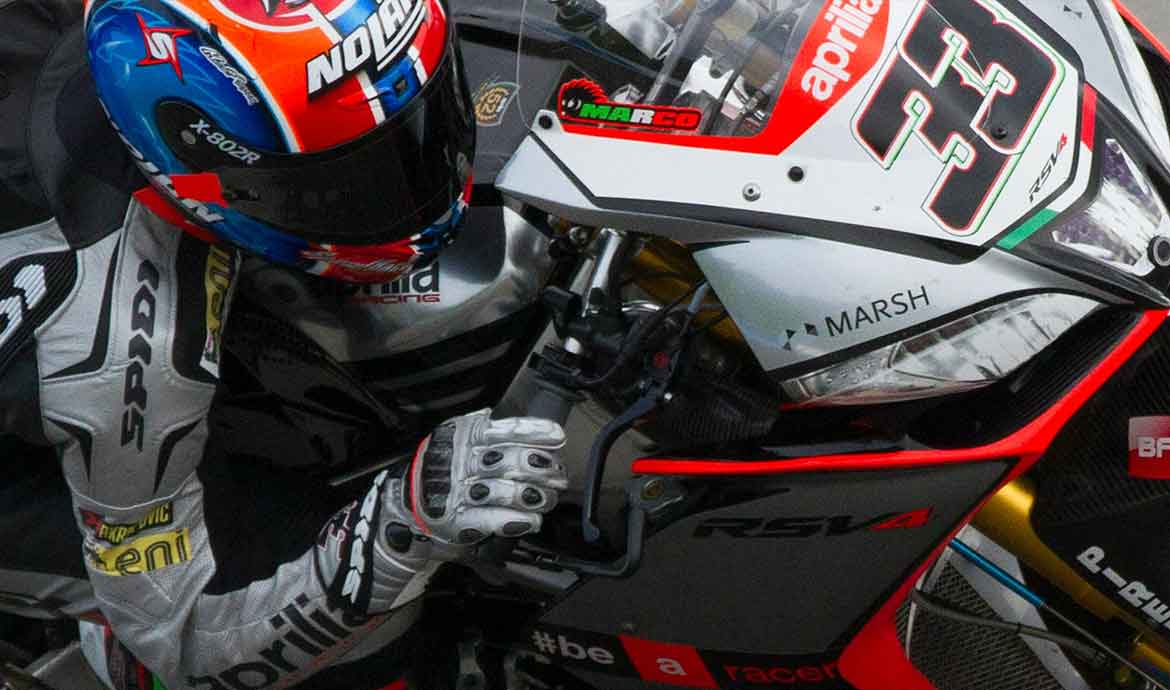 Motorsport is an incredible sport to watch up close. Having the privilege to come even closer and photograph the action was an absolute blast. This month's pic of the month is a close up on Marco Melandri around the TT Circuit in Assen, the Netherlands.
MARCO MELANDRI
In 2011, Italian motorcycle racer Marco Melandri made the switch from the MotoGP to the World Superbikes. Starting out on a Yamaha before going to BMW for the subsecant seasons. In 2014, he made the switch to Aprilia as teammate of Sylvain Guintoli.
A solid start to the season made him a title contender, but by the time we reached Assen, he was still without a victory. It would take him a total of 6 race weekends before he started to get in the winning groove. 6 victories followed, but it wasn't enough to beat his teammate to the title.

2014 WORLD SUPERBIKES
The 2014 Assen World Superbike round took place in the last weekend of April at the TT Circuit, Assen. Throughout the weekend it was dry, but some clouds came around just before race 2 which left the racers on wet tires. At the time I had a press card which gave me access to all the great photography spots at the Cathedral of Speed. After walking around most of the circuit, I settled before race 2 on the inside of turn 2.
This gives you a great opportunity to shoot up close with the riders. I had shot some great pictures, including this shot of Melandri. It is personally one of my favorite pictures, and I love the details that you can see on the bike. I was surprised at how loosely Melandri is holding the handle bar as he's turning in. Marco Meladri didn't make it on to the podium and finished sixth in both race 1 and 2.
INTERVIEW
Just a few years prior, I had the opportunity to interview the Italian motorcycle racer. It was great to have a short interview with him about the 2011 season and the difference between World Superbike and MotoGP. Click here to read my interview with Marco Melandri.