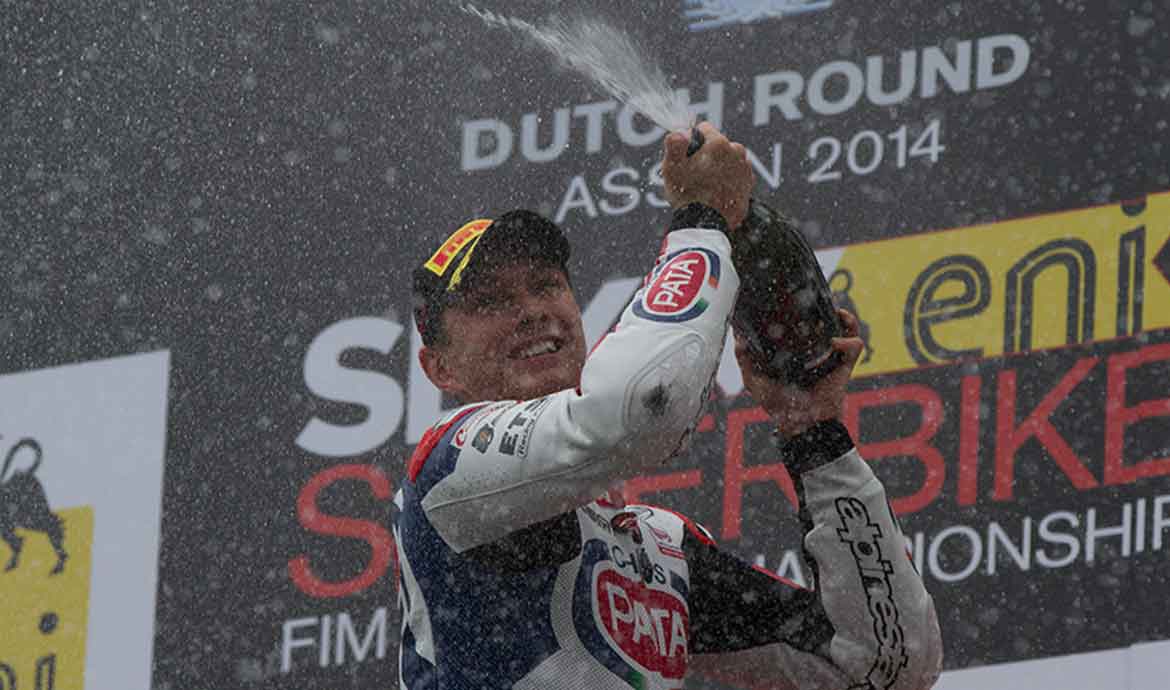 In 2014, I had the honour and luck to photograph the World Superbike event in the Netherlands with a press card. Closer to the action wasn't possible. Dutch rider Michael van der Mark won his first ever World Supersport 600 race that weekend.
MICHAEL VAN DER MARK
Being a Dutch rider, racing for a Dutch team on your home soil is always something special. For Michael van der Mark, it was the truth when he was lining up on the grid to start from P3. The eyes were all focused on him, was he or was he not able to get that maiden victory. The track was damp and this could work in his favour.
With the lights out, van der Mark made a solid start and was in the mix for the first position. By the second lap, he managed to grab P2 and a few corners later P1 when the leader made a mistake. From then on it was the van der Mark show!

MR. CONSISTENT
He managed the race brilliantly, making the distance between him and the man in second bigger every lap. The Dutch crowd was roaring every time the rider was passing by! I remember vividly the goosebumps on my arms from the roaring in and around the Geert Timmer Tribune. Michael van der Mark controlled the race from start to finish and with a big wheelie he came across the line to take the chequered flag. The crowd roared louder than during the whole race combined.
PIC OF THE MONTH
My pic of the month isn't one from during the race, but rather from after the race. On the podium in front of his crowd, he took the trophy and sprayed the champagne. As I was standing there under the podium, dodging security (apparently my press card wasn't good enough for the podium ceremony), my finger was constantly on the tricker without realizing what I was shooting.
My eye half in the lens, half in real life to capture this moment of Dutch history! The result turned out amazing. I love how you can see the big smile clearly through the spray and drops of champagne. Couldn't be happier with how this picture turned out.