Back in 2019 American rock band KISS embarked on their biggest, loudest and final tour ever. The End Of The Road tour saw them play around the world, including Amsterdam that year.
It turned out the farewell tour would make their return to Europe in 2022. For one last time, they made their comeback to Amsterdam to play their last ever show on Dutch soil.
KISS – END OF THE ROAD TOUR
Another iconic band decided to hang up its boots and enjoy retirement. Founding members Gene Simmons (72) and Paul Stanley (70) are well into their retirement age, and the years of performing can become a lot. Perhaps, KISS is much more exhausting to tour with than other bands. Imagine the heavy costumes, make up and tall boots surely don't make life easy.
With Tommy Thayer and Eric Singer, the band does one last tour throughout Europe. Although I did see them back in 2019 on this farewell tour, I couldn't let the opportunity pass to miss out on this tour. Here are 5 reasons why this show was such a stand-out to me.
1. SOUNDCHECK
I had the opportunity to see KISS without their iconic face paint perform during an intimate 5 song soundcheck. It was part of a special VIP package the band released, and I was very lucky to be able to go.
With this sound check you get some nice fan favorite songs they won't play live like Plaster Caster, Going Blind (or as Paul called it these days Going Deaf) and Got To Choose.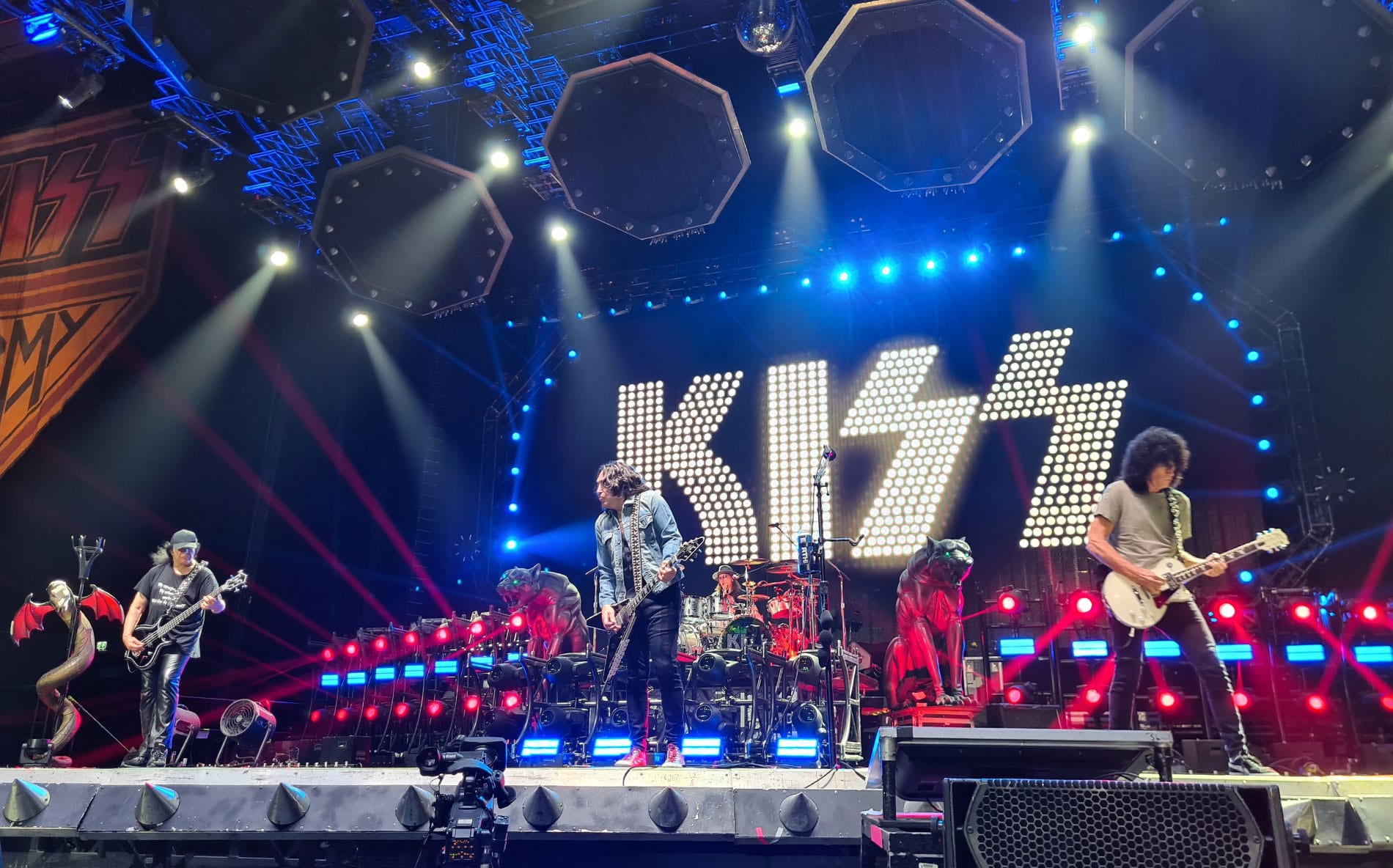 In between the set, there was a Q&A in which the crowd was able to ask the band any of their questions. It was a dream coming true seeing the band like this! Truly a surreal experience to see the legends without their war paint, enjoying a very relaxed sound check. The banter between the band and how they still delivered a show was incredible to see, and I didn't want to miss it in a million years.
2. KILLER SUPPORT ACT
KISS didn't come alone to Amsterdam, no, they brought The Last Internationale with them to warm up the crowd. This American rock band is formed by guitarist Edgey Pires and vocalist Delila Paz. I got very excited when I saw they would open the show. Having listened to their album We Will Reign and latest single 1984 on regular base, it was great to catch a band I wanted to see.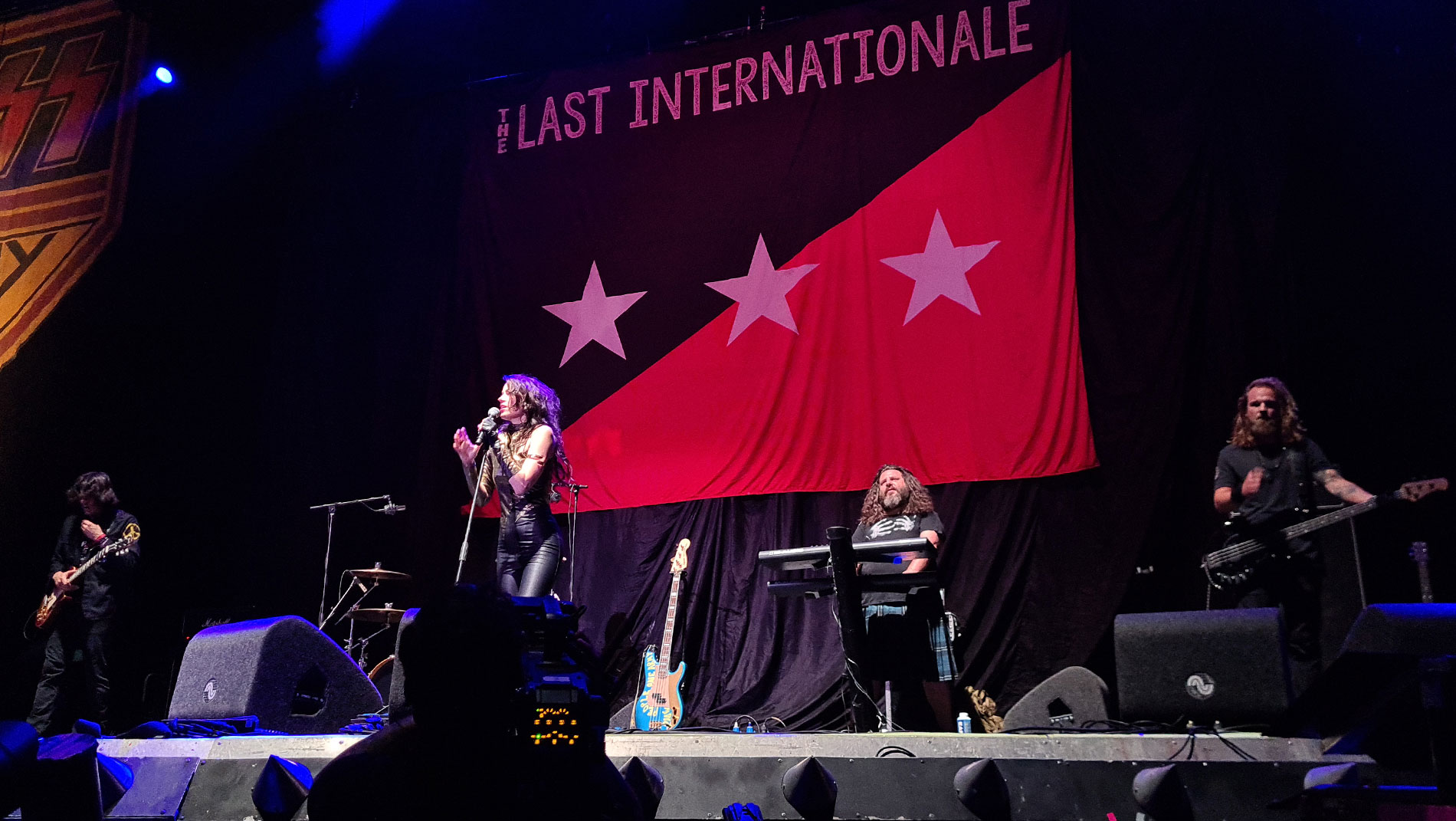 The Last Internationale truly delivered an incredible set! I honestly loved this band! Their charm, onstage presence and energy was remarkable and energizing. Their songs are socially conscious and bring a message. That message comes across even more live as they are an explosive energy ball with great vocals from Delia, true rock from guitarist Edgey and an awesome band that backed them up. Pure fire on stage! The set included songs like Life, Liberty, and the Pursuit of Indian Blood, Soul on Fire, Wanted Man and 1984.
Can't wait to see this band again!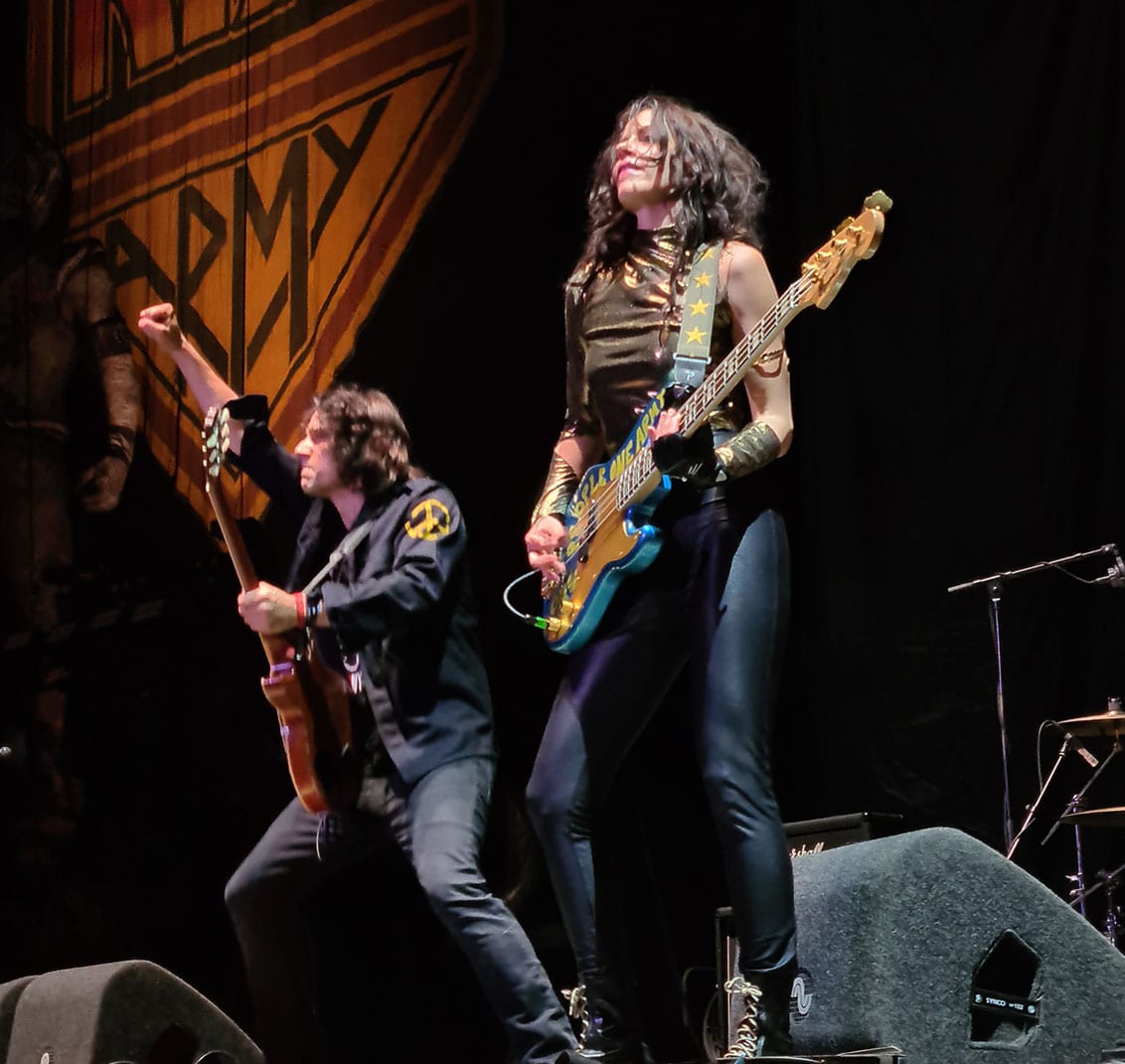 3. GREAT CROWD
KISS crowds are infamous to dress up as their favorite character. Tonight was no different! Apart from the real deal on stage, I have seen multiple Demons, Starchilds, Spacemens and Catmen. The enthusiasm of the crowd is incredible and from the first note the band played to the very last they will sing every line and guitar solo.
The band didn't need to work too much to win the crowd over, but that didn't stop them from giving everything. I felt the band was very relaxed during the show, giving space for banter, random Dutch words and just small jams. It was awesome to see!
4. BOMBASTIC SHOW
Paul Stanley and Gene Simmons, or better known by their stage names of Starchild and Demon, are a rock solid force that brings energy and showmanship. Visiting a KISS show is nothing like you have ever seen before. Imagine all the fireworks, explosions and confetti of a normal rock show and quad triple that.
KISS offers a live spectacle that you will remember for a lifetime. The band sounded as good as ever. Tommy Thayer really made the Spaceman his own and nails the guitar solos. Eric Singer or better known as the cat man hits every beat on time and in sync. He is an underrated drummer that has worked with some of the best artists in the world, including Alice Cooper and Gary Moore.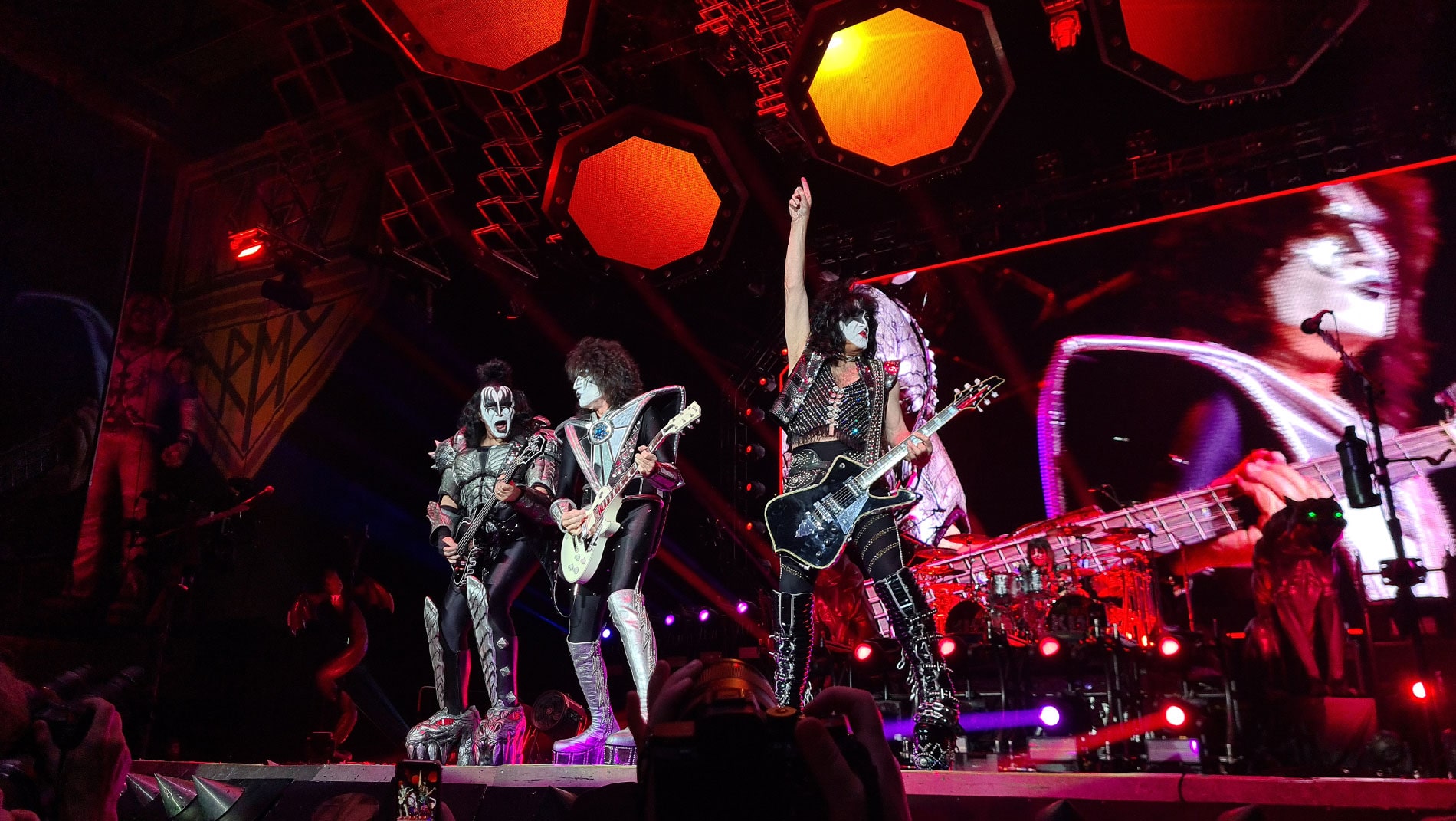 Paul Stanley is a true frontman that gets the crowd hyped from the get go. His onstage persona is great to watch. A lot of dance moves, smashing his guitar at the end of the show and a solid live vocal performance. Gene Simmons brings the fire as he spits it like it's nothing. The line-up we saw is rock solid and truly delivered in Amsterdam.
5. THESE ARE CRAZY, CRAZY NIGHTS!
KISS came to Amsterdam for one last "kiss" and they brought all the big guns. An incredible bombastic show that had it all: great songs, a legacy to be proud off and a lot of fireworks. I'm truly happy to have seen them one last time. The show was great to watch, and it was a truly a crazy, crazy night!
I decided, after reviewing the same show 2 years ago, I would write this review a bit differently. But honestly, I'm so glad I saw one of my favourite bands again live, for the final time.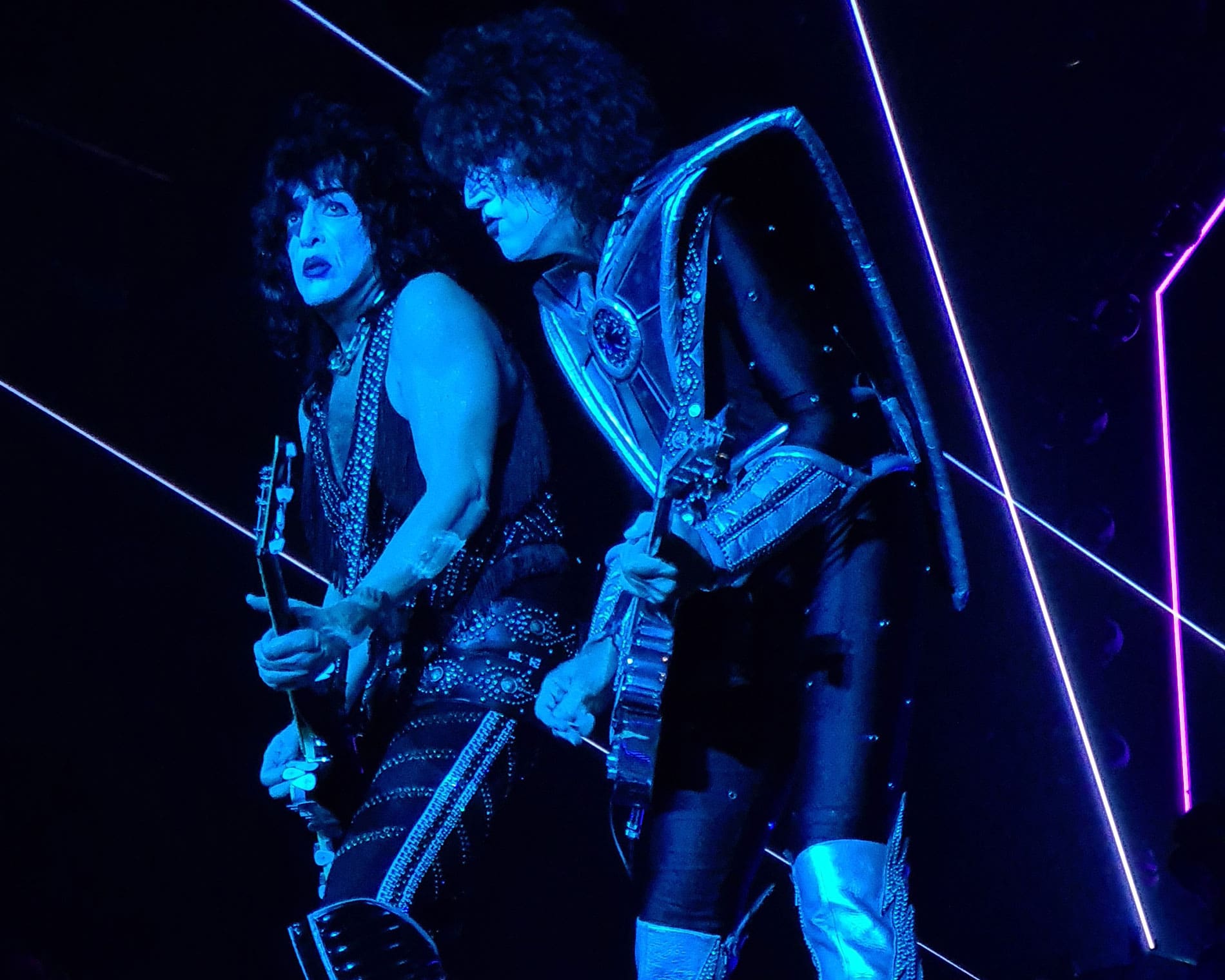 Please click here to read a full review of 2019's KISS End Of The Road Tour in Amsterdam.