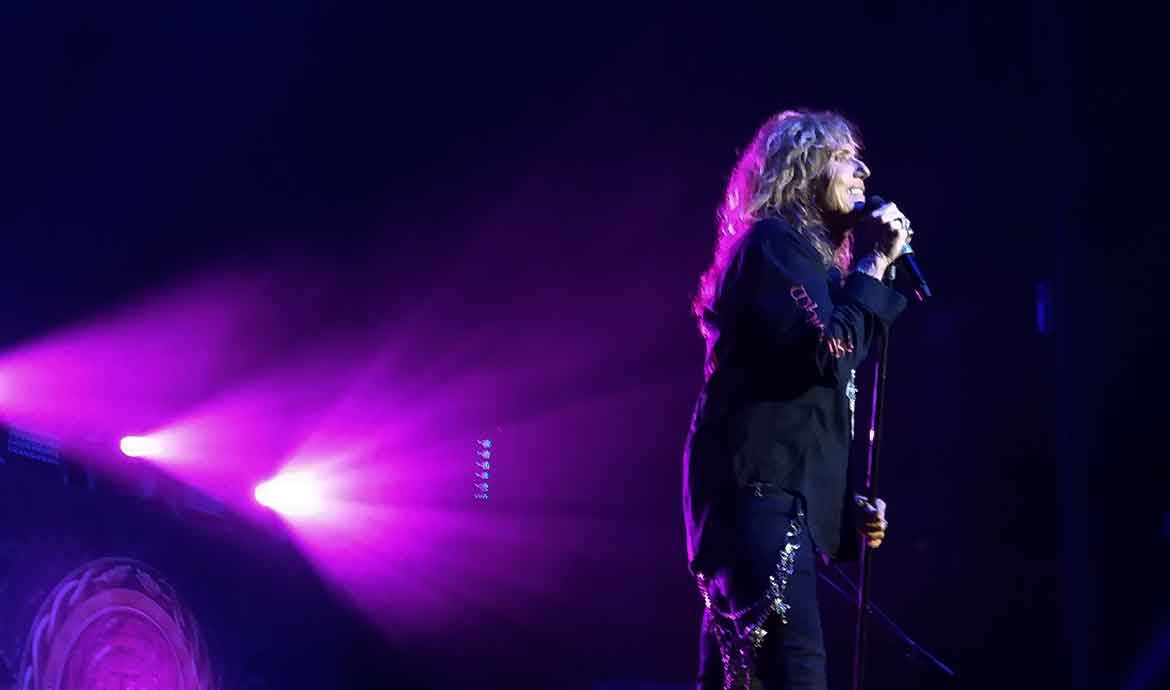 This month's Pic of the Month is a special one to me. Seeing your favourite artist perform up close and personal is something special, and I have been lucky to see my favourite band Whitesnake perform several times over the years. 
WHITESNAKE
The band Whitesnake is perhaps most famous for their smash hits Here I Go Again and Is This Love. To me, the band is much more than that. From the early days of the band back in the 70s till now, I love the music that frontman David Coverdale has been releasing over the years.
I feel very lucky to have been able to see the band live on several occasions. The pic of the month was shot in Tilburg, the Netherlands, during their Flesh & Blood World Tour. After hours of waiting outside, I got a good spot at the front in front of guitarist Joel Hoekstra. I knew singer David Coverdale would walk all over the stage, and standing less than a meter away from my hero was incredible. The photo I chose for this month is him singing Is This Love.
The lights were perfectly fading in the background, and you can see the big smile as Coverdale was singing together with the crowd. It is one of my concert pictures that I have taken over the years.